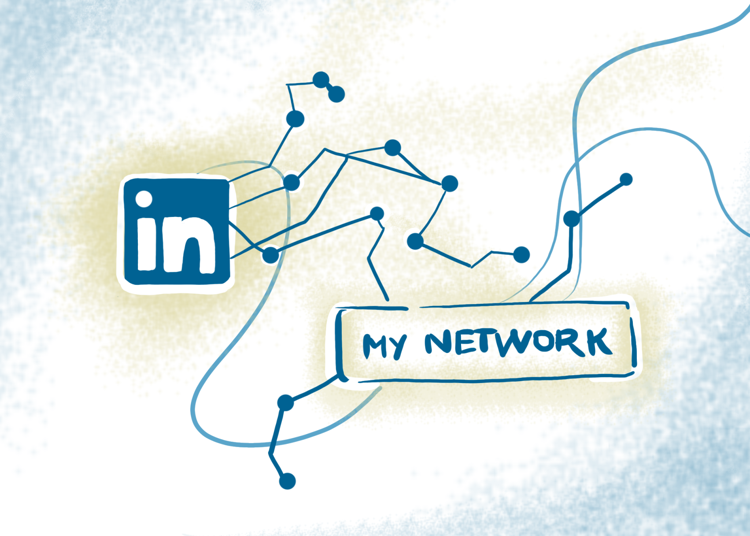 We are no strangers to LinkedIn, the social networking platform for business professionals. However, one problem the Career & Internship Center in Mary Gates Hall has identified is that many students don't feel the need to have a LinkedIn account. The career center advises that everyone should have a LinkedIn account no matter what your major is or what kind of experiences you have. It is now the norm for recruiters to use LinkedIn to find potential candidates and for employers to learn about a student's work experience.
Lindsey Friessnig, a senior career coach at the Foster Career Services, said that she likes to compare LinkedIn to a garden.
"The best LinkedIn profiles are the ones that remain active and are constantly updated," Friessnig said. "Just as you would frequently tend and water your garden, you don't want to neglect your LinkedIn profile."
Staying active on LinkedIn means accepting new connections and following different thought leaders and companies in the spaces that you want to go into. When you meet with people in multiple different social settings, make sure to add a personal note when you connect with them.
"For students, I think something that is hard to see is that people you're in school with are going to be your colleagues in a few years," Friessnig said, pointing out that these connections can come from classes, internships, or any student organizations on campus. "LinkedIn is a great place for that because you can build and grow it over time."
A strong LinkedIn profile has many components, including a clear headshot and a professional headline that can include two to three titles describing yourself professionally. Below the headline, it's best to have a paragraph that summarizes your accomplishments (past), your current role (present), and the field you aspire to go into (future). The profile summary can also be a place where you inject a little of your personality.
Another thing to note about navigating LinkedIn is to not be afraid of looking at other people's profiles. This is quite different from the norms we have around other social media such as Facebook, where it would be weird to like someone's post from six years ago. However, it is common to look at how other professionals or peers structure and frame their experiences on their profiles. Looking at LinkedIn profiles is also often anticipated when one goes into the recruitment process.
"When preparing for an interview, definitely look at the hiring manager's role and background," Friessnig said. "This is totally normal because employers will expect you to do your homework."
LinkedIn is also a resourceful tool to conduct informational interviews with UW alumni and certain professionals. The purpose of an informational interview is to learn and investigate further on a specific industry or role to which you can see yourself aspiring. Informational interviews are encouraged because they allow you to practice articulating your experiences in a relaxed and low-stakes environment. If you go to the University of Washington LinkedIn page and click on the alumni tab, you can find former and fellow Huskies categorized by where they live, where they work, what they studied, and the like.  
"When I reached out to professionals randomly on LinkedIn, it was kind of a hit-or-miss situation, but it was still helpful because people were willing to answer my questions about the industry or their field of work," Jane Park, a recent graduate who majored in history, said. "It gave me a lot of insight into fields that I didn't have a lot of knowledge of."
Park said that she also used LinkedIn to study the hiring manager when she received a callback from her recruiter.
Friessnig pointed out that students can also think about themselves as a unique brand to market out to employers. "Marketing" yourself is a concept that may be new to some students. The idea is essentially telling a story to your audience in a compelling, simple, and honest way.
We, as daily consumers, know that brands we love are successful because they are good at telling their stories in a unique way, so as we apply the same concepts to ourselves, using LinkedIn is the opportunity to convey your personal brand and share your strengths and skill sets in the professional sphere strategically.
Reach writer Kelsey Chuang at specials@dailyuw.com. Twitter: @chuang_kelsey
Like what you're reading? Support high-quality student journalism by donating here.