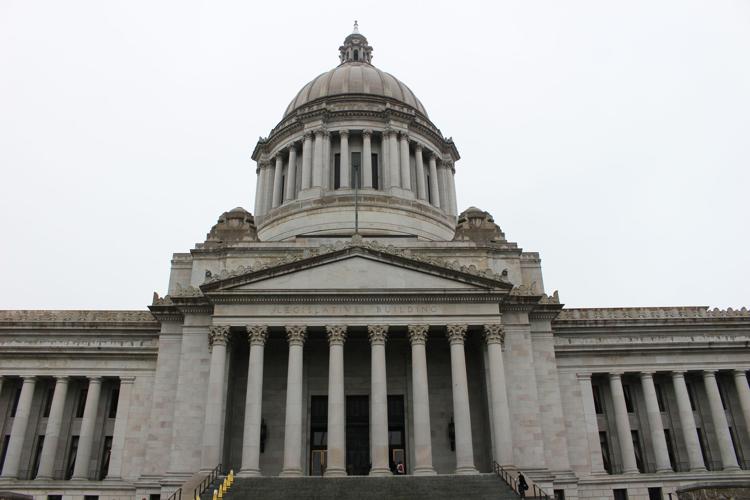 If you're an aspiring politics dork like me, when multiple politicians and their staff name-drop the same internship to you, you give that a second look. That was the case for me through my first two years at the UW and the Washington State Legislative Internship offered through the university's political science department.
Fast forward to last fall, and suddenly I had numerous people in my ear making the case that reporting on the Legislature, as opposed to staffing it, would be the better experience. The university's journalism department offers this opportunity and I was fortunate enough to take it, confident now that it was the right choice for me.
It was an opportunity I had planned for and worked toward for a long time, but I still found myself feeling as much hesitation as I did excitement once my first day grew closer.
Winter quarter, I worked full-time for an internship through the university's journalism department that sends a handful of reporters to Olympia to cover the state Capitol for various newspapers across the state. It requires relocation to Olympia, the suburban state capital with a small but eccentric downtown that doesn't let you forget you're not in Seattle.
Fortunately for me, I'm from Olympia so I was able to stay at home with my dogs (and my mom). I also had the luxury of being able to come back to Seattle on weekends and avoid feeling completely disconnected from campus life. Students considering opportunities abroad or in another state have to consider what spending months in a new place can entail.
An important turning point in my college career was the realization that, after deciding on double majoring in political science and communication, the education line on my resume wasn't going to deliver me any job offers the way, say, a computer science degree from the UW may.
This means my involvements outside of the classroom feel more important professionally than much of my work inside the classroom. This quarter, after I've completed all the requirements for my major, is the first time I am taking a political science course, a seminar on modern political campaigns taught by campaign veterans, that I feel is directly applicable to the work I hope to do after college.
Because of this dynamic, a chance to work among professionals in your desired industry and network should be strongly considered and was ultimately the factor that led me to pursue and appreciate the opportunity I had.
My internship, reporting on state politics and policy, hit the intersection of my interests perfectly. I had to learn policy at a deep enough level to write about it for readers learning about legislation for the first time, and I had the opportunity to work around professional journalists and political communications staff (Swoon).
Plus, if you complete your degree in the standard four academic years, 12 quarters, then what's the difference between being on campus 11 quarters anyway, when you also have three months of real-world work experience?
If positioning yourself as best you can during college for your time after college is your only concern, taking time off school for a job is a no-brainer. But this point in our lives is infinitely more complicated than that and there are, approximately, a bazillion more factors to consider.
One of these factors is to ask yourself whether you can step away from campus and friends for an opportunity like this. For me, this was a difficult aspect of my quarter away from classes, regularly experiencing FOMO toward things I saw my friends doing back in Seattle.
In the end, taking a quarter off of school for an internship was an undeniably valuable experience. It wasn't without hesitations or second-guessing, but no worthwhile opportunity will be.
I've come to believe that college shouldn't be completed in a linear path. The best advice I can leave you with is to encourage looking for unconventional opportunities to advance your education, talk and think through its implications, and make the best decision you can — but make a decision.
Indecision sucks and can weigh on you more at times than even the consequences of the supposed "wrong decision." Oftentimes, we, as students, are deciding between two choices, and neither is inherently bad for our future — but failure to seize either opportunity can leave you looking in the rearview mirror.
Reach Co-Development Editor Devon McBride at news@dailyuw.com. Twitter: @DevonM98
Like what you're reading? Support high-quality student journalism by donating here.