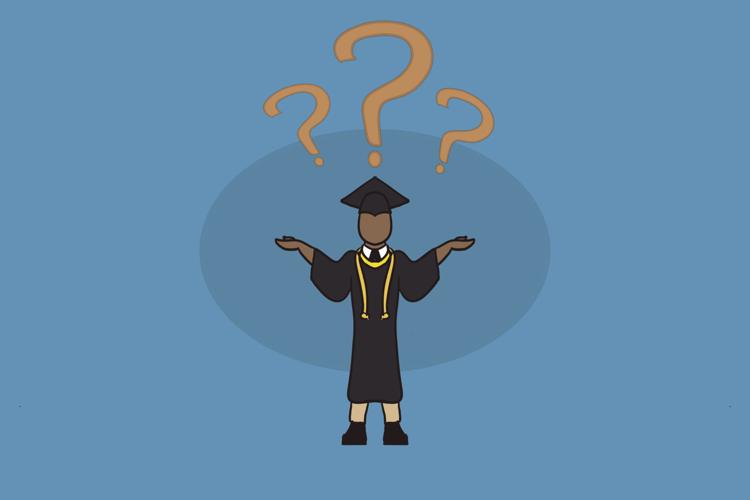 The question of whether there are viable jobs left in academia is a discussion that too often fails to address the problem with adjunct faculty in the current educational workforce.
In a quick word: yes, there are still viable jobs in academia. According to HigherEdJobs, the average salary for a Professor is $93,830 across all disciplines. Comparing that to an estimated median salary of $79,565 to live comfortably in Seattle, we can see that the professor's salary is $21,738 above that estimate.
However, while this may seem comfortable and on the surface, quite financially viable, this fails to capture the actual landscape of academic jobs. To make that money cited earlier, you need to land a tenure-track job. Tenure-track jobs are very difficult to come by and, even when a professor lands one, they need to fight uphill to cement their position at a university and keep their job.
When discussing the viability of academic careers, I argue that a more important discussion is to evaluate the systemic problem of unfair conditions and increasingly precarious situations that adjunct faculty are put in.
Currently, a majority of the faculty positions at universities are filled by adjuncts. According to a 2017 study by Inside Higher Ed, public research universities such as the UW increased part-time faculty employment from 44% to 50% between 2003-2013. This is even more widespread in community colleges, which saw increases from 80% to 83%.
This has become a widespread problem in universities. I think it is one of the most crucial issues in understanding the current higher education workforce. According to the same study, these colleges also spend 14% less on non-tenure track faculty. It is clear that the problem here is monetary.
But this is no surprise to anyone who has followed academia in the last few years. The discussion becomes even grimmer when assessing the condition of jobs in higher education.
Colleges use adjunct professors to cut costs, but these adjunct faculty work with increasing uncertainty and lack of benefits. Maria Maisto, a professor at Cuyahoga Community College and the president of the New Faculty Majority, a coalition of faculty not on the tenure track, explained this problem in the same Inside Higher Ed article.
"The reports really show that the shift to a contingent academic workforce was motivated by economic (and, I would argue, political) concerns," Maisto said in the article. "Disempowering the faculty by making them economically precarious of course reduces their influence and weakens shared governance, giving administrators more power."
As Maisto explains, the problem with part-time faculty is more widespread than issues in academia. As Terry McGlynn, professor of biology at California State University Dominguez Hills, explains in an article in The Chronicle of Higher Education, there are differences between what tenure and non-tenure faculty have to do. However, at the end of the day, nontenured faculty lose out.
"Regardless, as instructors in the classroom, non-tenure-track faculty are doing the same job, for less pay," McGlynn said in the article.
The real-world strain that this puts on adjunct faculty is disheartening. Exemplary of McGlynn's comments, adjunct faculty are often doing the work of full-time professors, but are compensated less and have to resort to other methods to survive. A recent article in The Guardian explores adjunct faculty who are homeless, sleeping in their cars, and resorting to other work on the side to cover their costs. Even so, these professors are passionate about their work. Regardless of whether it pays well or not, they are committed to doing it. One anonymous woman in The Guardian article says that she loves her job and is good at it, but is devastated that it doesn't pay enough.
Furthermore, The Guardian reports that administrators at the college level can limit hours so that adjunct faculty do not qualify for health insurance. These faculty also do not receive support for their own research, affecting advancement and innovation.
Hiring adjunct faculty as a cost-cutting measure doesn't add up when you look at the data. According to Inside Higher Ed, studies have found that while faculty costs were lower with contingent faculty, the overall cost of employment was no different from full-time faculty.
The article also reported that the use of non-tenure track faculty did not make an improvement in the quality of education that students received, nor was hiring more adjunct faculty informed by any research — only cost-cutting measures.
In the current state of employment in academia, there is no comparison with the private sector. If colleges and universities do not provide fair work for their part-time faculty or change the system overall, there will eventually be a decline in the quality of higher education, because of the strain on its workforce. The viable jobs that are available are so few and far between that, when applying, it comes down to a luck of the draw.
Reach writer Thelonious Goerz at specials@dailyuw.com. Twitter: @TheloniousGoerz
Like what you're reading? Support high-quality student journalism by donating here.