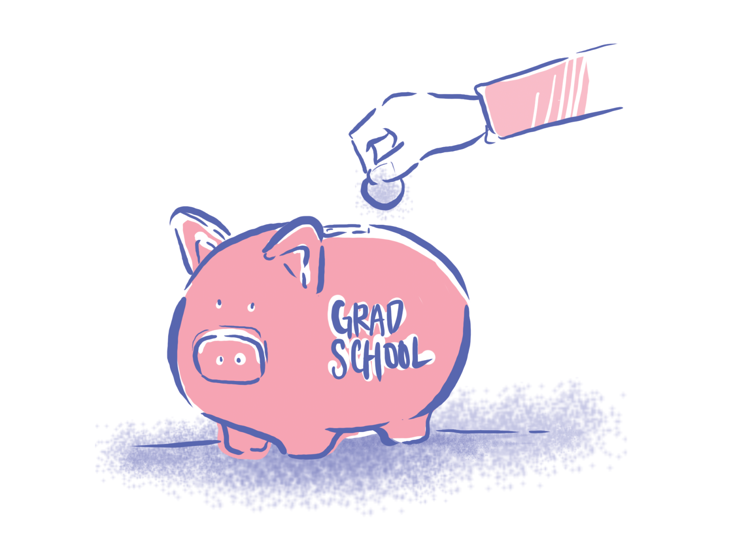 The choice to attend graduate school depends on a range of factors. It can be an opportunity for a future pay raise, facilitate a transition to a new career, or be a chance to pursue a long-term research project. For Meshell Sturgis, a second-year doctoral student in the UW department of communication, graduate school is all about learning that goes beyond the classroom or assignments. 
"I see [being a] graduate student as a transition phase," Sturgis said. "You're still a student but working toward becoming a professor one day. Sometimes, you identify more with undergraduate students. Sometimes, you see a faculty perspective a little more clearly. It's still a learning process, but that learning looks different." 
Christian Love, a fourth-year doctoral candidate in the UW Leadership in Higher Education program, has a dream to be a higher education leader such as a dean, provost, or vice president for student affairs. In these roles, having a graduate degree is highly encouraged.
"Thinking about my commitment to be an educator and a positive influence for families, communities, and youth, I saw myself pursuing graduate school in education in order to do so," Love said. 
Throughout the process, he consulted mentors, supervisors, and friends about the process of applying to graduate school and available resources. When applying, he also met with his prospective advisor Joe Lott, an associate professor in the UW College of Education, to talk about the master's program and the opportunity to stay for the doctoral program.
"It was an opportunity to find out ways to get involved at the university and consider how my advisor could support me in achieving my post-grad goals," Love said.
Weighing the pros and cons of graduate school
Instead of interpreting other people's data or exploring pre-determined research questions, graduate students often work on their own to identify a research question and the methods they want to use to answer it.
"[In undergrad,] an assignment that comes to you has a rubric that explains what's required," Sturgis said. "Now, it's a lot of working on your own, seeking your own projects, creating a strong network, and having strong mentors and advisers can facilitate that."
On the flip side, this independence can be isolating for graduate students.
"You go from being in a class of 400 students to being the only person who studies what you study," Sturgis said. "There are things you can do to counterbalance that."
Sturgis said that taking time off between undergraduate and graduate school can help you identify what problems you want to solve.
"It's OK to take time to think less about the discipline and more about the problem you want to solve," Sturgis said. "Maybe you love 18th century British literature. What problem do you want to use that literature to solve? It might take more time to think about that, and being in the real world to see how that problem keeps returning or surfacing."
The cost of attending graduate school can vary widely depending on the program and discipline. However, some programs offer research grants, teaching positions, or scholarships to support the cost of a program. In the process, graduate programs offer resources from libraries, funding from the institution, and a network of other students.
Love said that he received an assistantship from the College of Education, so his graduate education was fully funded. He recommended looking into funding opportunities in other disciplines when possible.
"Students often hear it's best to try and secure funding for graduate school," Love said. "The reality is that some students won't receive funding. Find time to chat with colleagues, advisers, and current students about additional ways to fund graduate school."
For prospective and current graduate students at the UW, Sturgis recommended the Graduate Funding Information Service, a blog with a list of funding opportunities like teaching assistant positions that are available to graduate students.
In addition to the cost, doing a full-time graduate program may require you to take time off of work. However, some programs enable you to study part-time and continue to work. You can also work for a few years between undergraduate and graduate school.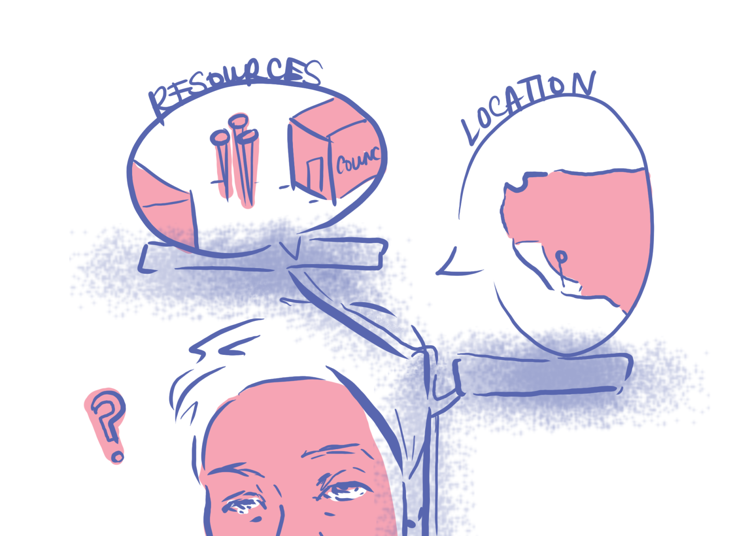 "It's OK to take a break somewhere, whether that comes after undergrad or [getting your] master's," Sturgis said. "It can be really helpful for people who struggle with burnout."
Pursuing graduate school can also be challenging if you are far away from your family or network of colleagues. In particular, graduate school can be challenging for students of color who are often less represented in these programs.
"A lot of spaces aren't meant for us," Sturgis said. "It's important to safeguard your body, soul, and mind. You have to think about that negotiation. How much of your story are you willing to share? If you share your whole story, is it your story?"
Amid these challenges, there are still reasons that make graduate school worth it.
In Love's case, he didn't see himself represented in the role models at his undergraduate institution. He sees his studies in the College of Education as an opportunity to be a mentor and role model for other students of color.
"Valuing my identities as a first generation Black male student, I know that my perspective isn't always represented," Love said. "Part of my graduate student experience is … being a resource to more first-generation students of color who are navigating predominantly white spaces."
Assessing the fit of a graduate school or program
Choosing which program you pursue is an important part of the graduate school selection process. When applying to graduate schools, Love considered programs in education, social work, and teaching.
"I chose education based on long-term fit and aspiration to work in higher education and serve college students," Love said. "I still see myself pursuing realms of social work and teaching in my career."
Sturgis said that her master's program in Cultural Studies helped her to assess whether or not graduate school was right for her.
"It was only two years," Sturgis said. "It helped me feel very prepared for my Ph.D. There are times where I still have to learn new skills and adapt, but a two-year master's can be a good stepping stone."
Another significant part of the program is identifying the faculty member who will be your research mentor or faculty adviser and ensuring that their research aligns with your interests.
"My adviser is like my boss," Sturgis said. "She can say 'yay' or 'nay' to things on my program of study. I work for her for my research assistantship. She is the main person I report to."
Since you may be in graduate school from anywhere from one to six years, it's also important to visit the school to learn about the campus climate and culture. For example, you may want to attend a public research institution like the UW or choose a smaller school.
"[The] UW was a great fit for me because of its commitment to diversity and the administration's dedication to social justice education, civic engagement, and serving diverse communities," Love said. 
More broadly, assess whether you want to live in that city, especially if that graduate school would require you to move away from the place you call home. If this is the case, it can help to find support systems that exist. Programs like Graduate Opportunities and Minority Achievement Program (GO-MAP) host community socials, lectures, and spaces for conversation.
"GO-MAP has been my family away from family," Love said. "Being from Detroit, Michigan, I've turned to GO-MAP to foster support and build a network of peers and mentors that I can connect with about my grad student experience and navigating the campus climate."
Programs like GO-MAP, or even specific departments, offer prospective student day visits where you learn more about the program or the resources available. It's also helpful to chat with students who are currently in the program.
"Current students will give you real talk about their student experiences, campus climate, funding opportunities, and ways to navigate a predominantly white institution," Love said.
If you choose to go to graduate school, Sturgis encourages you to create a network of emotional support whether it's friends, a therapist in the area, or colleagues.
Ultimately, graduate school is a place for continued learning, but the journey to graduate school is unique to each person.
Reach reporter Aleenah Ansari at specials@dailyuw.com. Twitter: @aleenah_ansari