Author's note: Last names were left out to protect the anonymity of the interviewees.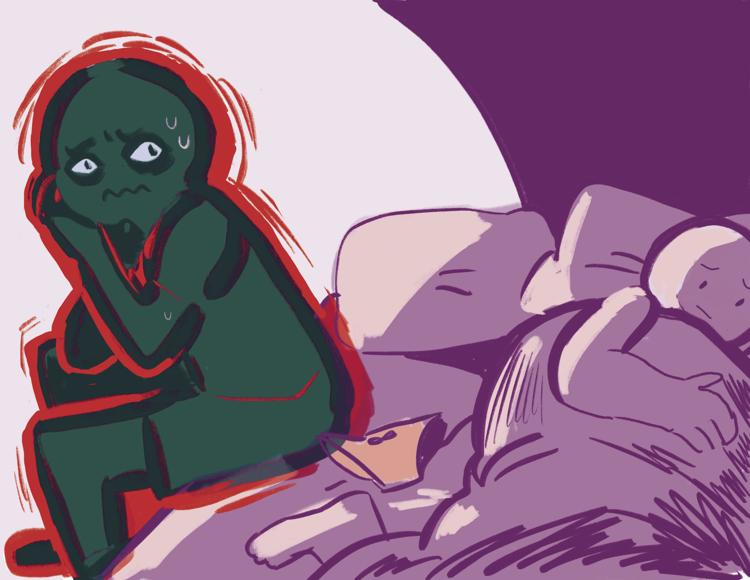 As this is not the Victorian era, it is safe to just come out and say it, no wild double-entendre or thinly-veiled metaphors necessary: many young people are having sex. What's more, many young people are having casual sex with various partners, with a 2009 study published in "Perspectives on Sexual and Reproductive Health" reporting that approximately 20 percent of sexually active young adults polled reported that their most recent sexual encounter was "casual in nature."
Almost as common as casual sex, however, is the concept of guilt over casual sex.
A 2002 study of college hookup culture published in the "Journal of Social and Personal Relationships" revealed that women more often experience guilt after casual sex where "their emotional response might include shame or self-blame," while the guilt and regret men experience tends to be with relation to their choice of partner.
Will, a UW junior, attested to this phenomenon.
"I have had guilt," Will said. "Mostly I get it because I end up not having an emotional connection to the girl, and she usually does."
There is also evidence implying that women are less likely to either engage in, or admit to having engaged in casual sex than men, with a 2013 study published in "The Journal of Sex Research" revealing that, from a pool of multiethnic heterosexual college students, 18.6 percent of men and 7.4 percent of women reported having casual sex in the past month.
Most theories accounting for this trend in which women experience greater degrees of guilt and hesitation over casual sex note cultural factors.
"In terms of guilt, I have had guys specifically try to make me feel guilty about having sex with certain people," UW senior Sophia said. "That reason is definitely because of male control over female sexuality. These guys were trying to say that I was being used, but never considered if I was using the guy for my own reasons."
The long and multicultural history of male suppression of female sexuality has undoubtedly impacted the way Americans today feel about casual sex. In the era of slut-shaming and #MeToo, it is clear that female sexual freedom, over 50 years since the "sexual revolution," remains an area of contention, impacting the way individuals, especially women, regard casual sex.
The ongoing discussion over access to birth control demonstrates not only the continuation of male control over female sexuality but the general censorship of female sexuality in American society. Women find themselves forced, again and again, to list their non-sexual rationale behind taking birth control, as the concept of using a device for non-reproductive sex is still somehow amoral. The fact that there is easy and free access to male condoms across the country (which, it should be noted, is the product of an extended and hard-fought effort to protect sexually active individuals during the AIDS crisis) serves to demonstrate the incongruence in how male and female sexuality is treated.
With the concept that female sexuality is somehow amoral or unnatural so ingrained in our culture, it is no surprise that women experience greater degrees of personal guilt following casual sex.
While some argue that the different relationships men and women typically have to casual sex is based more on biology than culture, a 2011 study on gender differences in sexual attitudes published in "The Journal of Sex Research" suggested that "some gender differences in sexuality are much smaller than common knowledge would suggest" and that there is little to no biological evidence that women are less inclined to engage in casual sex than men.
Sophia claims to have never experienced actual guilt regarding casual sexual encounters but does acknowledge that patriarchal cultural norms have made it difficult her to maintain such a relationship with said encounters.
"I know what sex is and the meaning behind it," Sophia said. "It's insulting frankly. It's my body and these guys are trying to control my sexuality by making me feel guilty." 
Sexual people, in general, like consensual sex. Men like consensual sex, women like consensual sex, non-binary people like consensual sex. While sexual encounters, like any other interactions between individuals, will never be devoid of guilt and regret, by recognizing the meanings behind sex and the intentions of those engaging in it, maybe we'll all feel better on that walk-of-no-shame. 
Reach writer Sophie Aanerud at specials@daily.com. Twitter: @thesraanerud
Like what you're reading? Support high-quality student journalism by donating here.