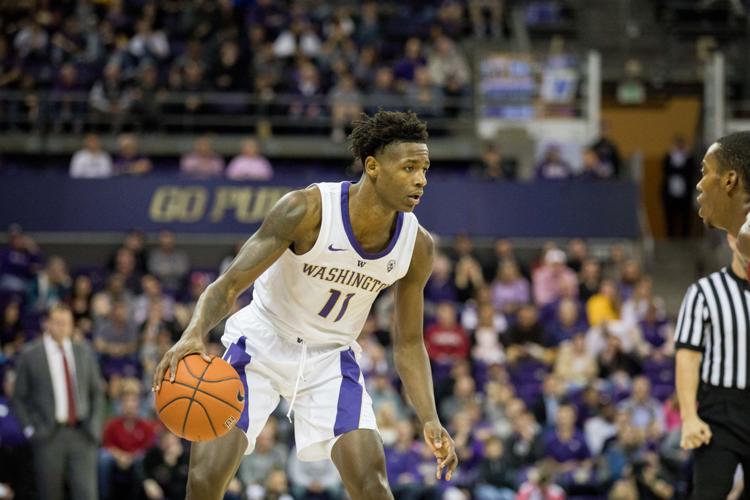 Facing a new foe in the third game of its Italian foreign tour, the Washington men's basketball team was able to defeat Italian Series A team Pistoia 73-59, and are now 3-0 in Italy. 
Featuring more comparable size and speed for the Huskies, Pistoia was able to offer much more resistance after Washington manhandled an undersized Peak Warriors squad on Thursday and Friday. But despite the tougher challenge, the Huskies were up by double-digits for the majority of the game and looked to be in control throughout. 
After watching their toughest test thus far, I'll take you through my notes and observations below. 
Stewart continues dominance
At this point, it's safe to say that the UW offense will run through Isaiah Stewart when he's on the floor. The five-star freshman scored 25 points, shooting 63% from the field and securing nine rebounds. 
The only other player with a comparable amount of shots was junior wing Nahziah Carter, who scored 17 points, shooting 7-of-16 from the field with two three-pointers. Carter has seemingly taken Jaylen Nowell's role on the wing in creating his own offense, but when in doubt, the Huskies have gone to Stewart in the post and it has produced great results thus far. 
Nate Roberts could be beast off bench
After playing a limited role in the first half, Roberts came in to the third quarter and attacked the offensive glass with aggressive purpose, and finished the game with four offensive boards. The redshirt freshman totaled eight rebounds on the game, and six points.
The 6-foot, 10-inch forward is an intriguing option for UW off the bench with Hameir Wright and Isaiah Stewart taking up most of the front court minutes so far, and is a nice change of pace offensively from Stewart, who is a more typical low-post scorer. 
Other notes
- Hameir Wright struggled to score again on Sunday, going 1-for-7 from the field with just three points, but he was a terror on defense, forcing a few altered shots and finishing defensive possessions with rebounds. 
- After a strong couple of games against the Peak Warriors, Marcus Tsohonis finished with seven points, but didn't distribute as well as he had before. He forced the action a couple of times that led to some careless turnovers, but showed good shotmaking ability once again in Pistoia. 
- The Huskies had a tough time boxing out and finishing defensive possessions with a rebound on Sunday against Pistoia. With some actual size to make them pay, Pistoia was able to grab a good amount of offensive rebounds away from the Huskies where they failed to box out in their patented zone. It's always pretty tough to prevent this when playing a 2-3 zone defense, but the Huskies were very effective at limited opponents to one-shot efficiency last season
Next up
Washington gets the day off in Pistoia before playing again on Tuesday at 10 p.m. PT to finish its foreign tour.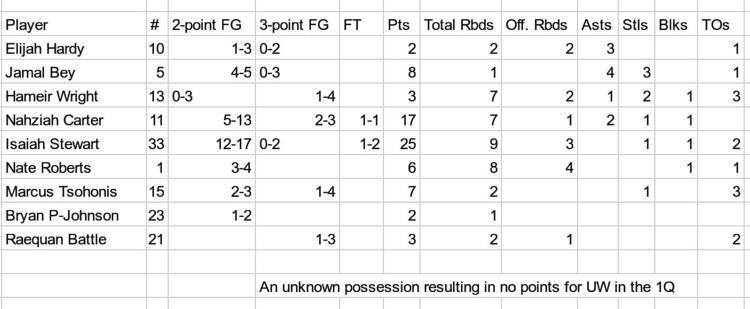 Reach Sports Editor Alec Dietz at sports@dailyuw.com. Twitter: @AlecDietz
Like what you're reading? Support high-quality student journalism by donating here.