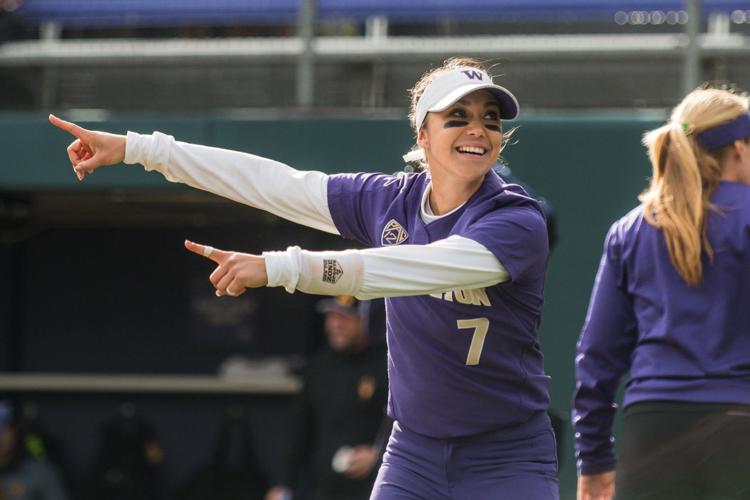 On every road trip, there's a video camera that documents the Washington softball team. From the time they wake up until the time they go to bed, the camera follows the Huskies' every move.
It's not the Pac-12 Network, ESPN, or even the UW Athletics behind the camera. Instead, look no further than the team's senior second baseman, Taryn Atlee.
Last October, Atlee filmed the first vlog in a series on her YouTube channel. In that first episode, "Student-Athlete Life/Fall Classic," Atlee followed her roommates throughout the day leading up to the Huskies' first exhibition game.
"If I have enough time, I try," Atlee said. "They like it, but they always try and get on it to say funny stuff."
Since then, Atlee has filmed seven more vlogs and accumulated over 10,000 views on her videos. She hopes that success on YouTube will translate to a much larger scale while chasing the dream of becoming a broadcaster in the future. She also does a segment with the UW Athletics Department called "Timeout with Tat."
Some of Atlee's most popular videos were the team's road trips, including their first road trip to Georgia and Florida, then a few weeks later to the Mary Nutter Classic in Southern California. She's taken her camera with her on the airplane, the team bus, and other places to give insight into the whereabouts of the team.
"It was kind of fun to just see our adventures documented and what other people see what our team dynamic is like," junior catcher Emma Helm said.
Atlee and Helm often tag along with their roommate, senior Kaija Gibson, on the way to practice. The three entertain Atlee's fans by jamming to music in the car on their way to Husky Softball Stadium. In addition, she has two more roommates in juniors Gabbie Plain and Noelle Hee, all of whom she'll quiz during their breaks in a busy season.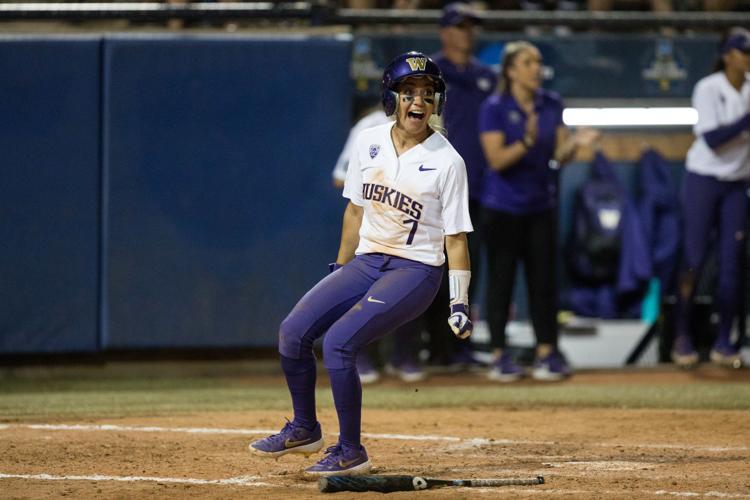 "It's definitely fun to see what Taryn comes up with," Plain said. "Because it's not always necessarily what you think she's going to ask. So, it's definitely been a little fun, and watching them back it's pretty entertaining. Great for her, great for her line [of work]."
In fact, the cameras constantly find Atlee, as her chirpy personality is on full display whenever the Huskies take the field. In between innings, she and fellow senior middle infielder Sis Bates regularly hold mini-dance competitions in order to loosen up before stepping on the field.
Despite her short tenure at the UW — she joined Washington after a season at Rutgers — the name of Atlee's vlog was adopted long before she even began filming her YouTube channel.
Following Atlee's sophomore season, she began interviewing coaches and fellow players in a segment under the same name as her vlogs. Continuing her junior year, following every series, much like a journalist would, Atlee conducted post-game interviews, recapping the Huskies' performance and previewing the week ahead.
"I like speaking and I like being on camera, but I also like editing and writing and everything, so I was thinking of producing," she said.
Atlee's vlogs and semi-formal interviews are a precursor to her career hopes. After graduating, she hopes to continue her passion for journalism and broadcasting. Along with her vlogs on YouTube, Atlee has also uploaded her reel — a collection of clips from her access as a sideline reporter at a Seahawks game.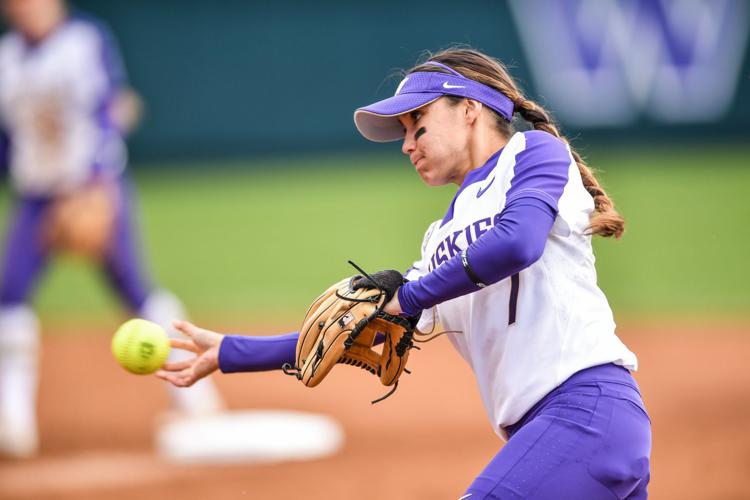 But following the COVID-19 outbreak, Atlee will have to push back her graduation until next winter before finishing up her collegiate career with the Dawgs.
"I'm really into sports journalism and media," Atlee said. "So right now I'm planning to do a couple of internships with some local stations. Then take internship classes, so I'll graduate next winter."
Atlee was initially planning to work close to her hometown of Sacramento this summer by interning for the Pac-12 Networks in San Francisco, but due to COVID-19, that opportunity fell through. However, Atlee's proximity to the Bay Area means she has plenty of other opportunities. And she quickly found a solution, lining up an internship with the San Francisco Giants, her childhood team, for the summer.
"I found out last month, I got it for this summer, but I don't know what's going to happen with the quarantine and everything," Atlee said. "If that happens, that's what I'll be doing this summer, but if not, I don't know what I'll be doing."
In the meantime, Atlee is quarantined in Palm Springs and finding a way to keep her face in front of a camera. Last month, she did a quarantine update by filming her trip to the grocery store, her morning workout, and dinner preparations.
While she wasn't able to capture every move this year, she has the chance to do it again in 2021.
"It's been a blessing in disguise, just being able to hang out with family and spend some time with your loved ones in time you normally wouldn't," Atlee said. 
"But I can't wait to be back."
Reach reporter Anthony Edwards at sports@dailyuw.com.  Twitter: @edwardsanthonyb
Like what you're reading? Support high-quality student journalism by donating here.