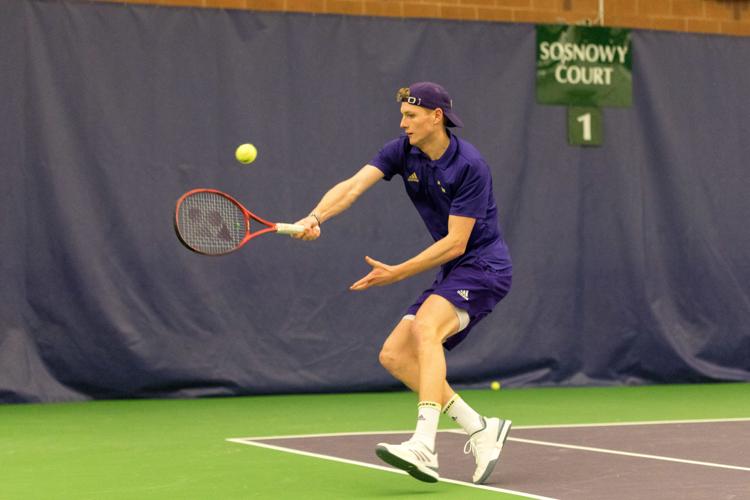 After a dominating performance last weekend at home against Grand Canyon and Cal Poly, the Washington men's tennis team will travel to California to play San Diego in its first road match of the season. 
"This past week, I was pretty pleased with how we did," head coach Matt Anger said. "One thing that we did have throughout was how hard our guys were competing on the courts and fighting to do our best."
The last time these two teams faced off in the 2018-19 season, Washington was beaten by San Diego at home, a result that coach Anger remembers heading into this weekend's matchup.
"San Diego is a very solid team and I know their team well because they've got a lot of the same players," Anger said, "I never like to say this but I like their guys because they are good players with a good coach and they're doing a great job to put themselves in position as a strong team."
The Huskies (5-1) have recorded three sweeps, two of which came against its crosstown rival Seattle U, and were swept by Michigan, a contest that helped serve as a learning and growing experience for the rest of the season.
"We always have to improve in every sport but I can speak for tennis that if you're not getting better over the course of the season, you're going to be doing worse," Anger said.
Coach Anger says that the main reason for the team's 5-1 start to the season is that everyone has played a part and their depth is remarkable better than it was last year.
Although the doubles performance has been decent, most of Washington's success this season has come from its singles play and it will look to continue that trend in order to beat a talented San Diego team.
"I don't think there's one area that I could point to for improvement because that would be a little individualistic but I would say each guy has one or two things they could focus on," Anger said.
Washington will face San Diego at Alcala Park in California on Sunday at noon.
Reach reporter Le Bui at sports@dailyuw.com. Twitter: @LeBui18