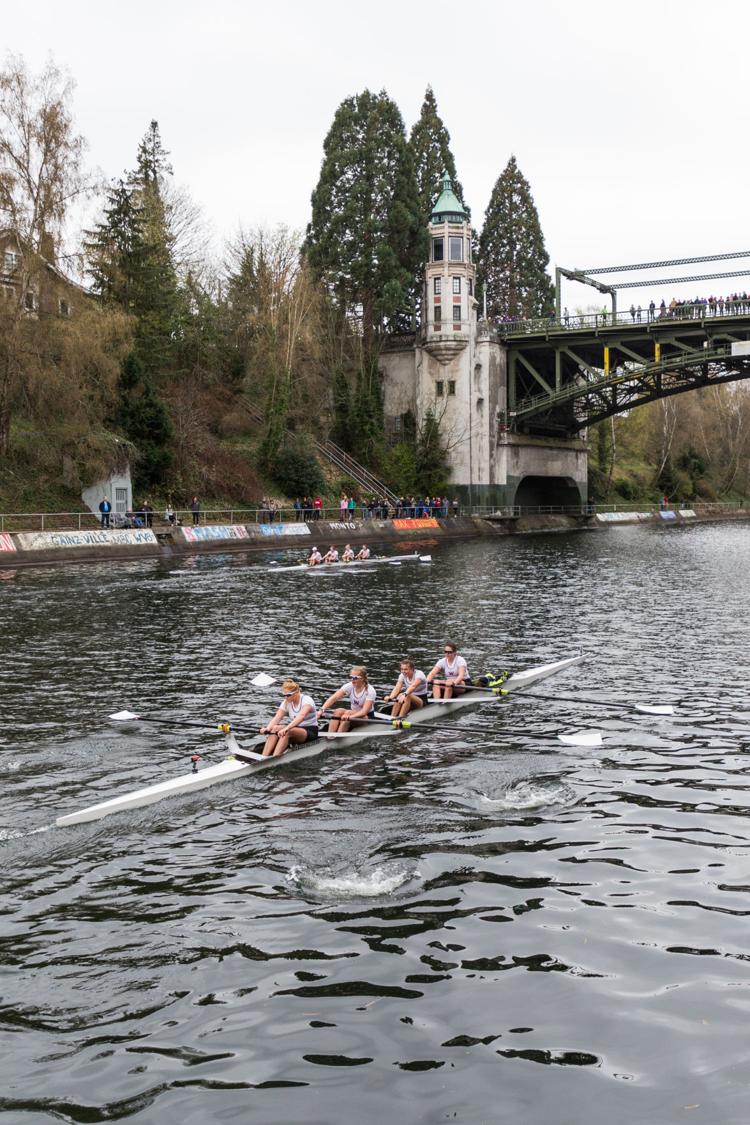 Following a weekend off after sweeping Washington State on March 31, the No. 1 Washington women's crew faces a pair of top-10 opponents in Texas and Michigan this Saturday on Lake Las Vegas. 
"I think it's the right time of the season to meet these teams," head coach Yasmin Farooq said. "Mid-April is the point where everyone is really getting a gauge of which teams have speed. I think when we all agreed to see one another at this time of year, we all anticipated that we would truly test one another."
With the Pac-12 championships just one month away, the Huskies are looking to solidify their already strong lineups. The past weekend was used to tweak those lineups and test different variations after the Washington State races revealed some things for the team to work on.
Among the changes made: the stroke for the varsity 8+, Katy Gillingham, is now in the bow seat. Brooke Pierson will stroke the boat Saturday. 
"We're really fortunate because we have several rowers who are really good in a lot of different positions," Farooq said. "We're ultimately working toward the Pac-12 championship which is the gateway to the NCAAs. It really is an opportunity for us to develop people in different roles so we can get to that optimal lineup by Pac-12s."
Washington will be in Vegas for the second time in as many months after sweeping USC in three races on Lake Las Vegas on March 3. While the women finished all of their races, the men's crew had races against Santa Clara cancelled that day due to windy conditions. 
The Huskies first visited Lake Las Vegas last year on what Farooq called "an exploratory mission" to see if it could be a viable venue for NCAA rowing. Eventually the word got out and interest was being generated, particularly from the Big Ten, which lead to the Michigan Wolverines scheduling a trip for this year.
"Texas is coming from the Big 12, Michigan is coming from the Big Ten — this could really be a great central location that is appealing to other conferences as well," Farooq said. "And that's great for all of us from a standpoint of NCAA selection and seeding."
Following Saturday's races, the women's crew will have only the Cal Dual and Windermere Cup remaining before Pac-12 championships, which take place Sunday, May 13. 
The races are set to begin at 9:00 a.m. with the varsity 4+. The second varsity 8+ and varsity 8+ will follow, although the start times for those races have not yet been determined.
Reach contributing writer Jordan Duncan at sports@dailyuw.com. Twitter: @JordanDuncan43