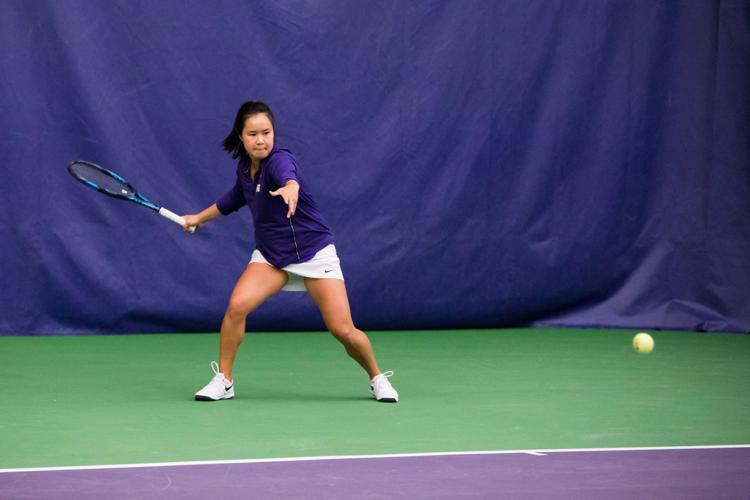 The Washington women's tennis team fell to No. 5 Stanford 4-0 on Saturday afternoon.
The Huskies (16-2, 6-1 Pac-12) were unable to complete the road sweep after beating No. 19 Cal yesterday, but have an opportunity to use the loss to the Cardinal as fuel to elevate their play to another level.
Stanford has a total of seven players ranked in the top 100 for singles, and they were all dominant Saturday, not allowing the Dawgs to take even one set in singles play. Interestingly, the Cardinal stacked their lineup so their top player, No. 22 ranked Emily Arbuthnott played at No. 4 singles against Washington junior Natsuho Arakawa. Arakawa fought hard against her opponent, but eventually was defeated 5-7, 3-6.
At No. 2 singles, sophomore Vanessa Wong was defeated 3-6, 4-6 by No. 35 ranked Melissa Lord. Wong has been dynamic all season, but moves to 21-6 after Saturday's defeat.
The Huskies came up short in doubles, as the duo of Arakawa and senior Kenadi Hance were defeated 2-6. Stanford's No. 25 ranked pairing of Arbuthnott and Michaela Gordon also defeated freshman Zoey Weil and Wong 1-6 at No. 2 doubles.
The Huskies will return to Montlake for their last two home matches of the season, when they face USC on Friday and UCLA next Sunday. 
Reach reporter Caden Conder at sports@dailyuw.com Twitter: @cadenmconder