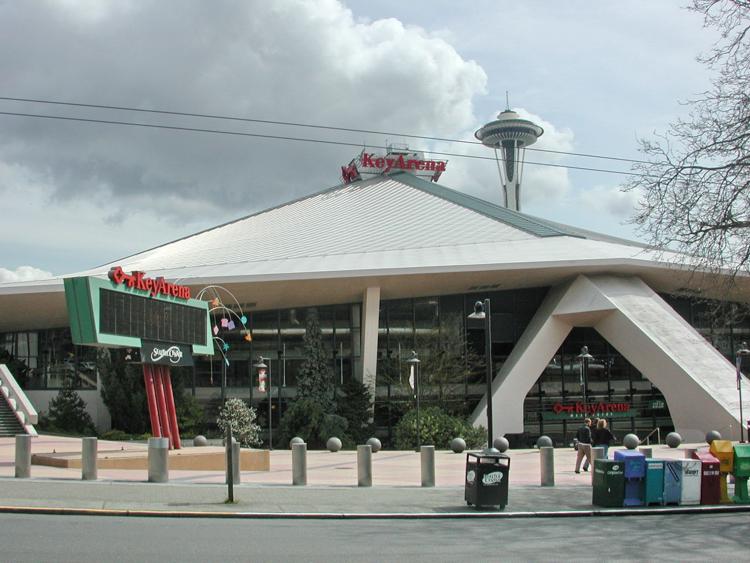 With news coming out that KeyArena's earliest possible reopening would be pushed back from October 2020 to June 2021, first reported by The Seattle Times, it is unclear whether the Pac-12 will return to KeyArena for the Pac-12 women's tournament in the foreseeable future.
The Pac-12's current deal with Las Vegas is set to expire after the 2020 season, and according to Commissioner Larry Scott, who held a press conference during the men's tournament in March, it seemed that Seattle would be considered for a return during the 2021 season.
"We're enthusiastic about the prospects going forward," Scott said then. "We made a two-year commitment to coincide with the renovation period of KeyArena. So we were quite pleased with our relationships in Seattle with the Storm and KeyArena and the Seattle Sports Commission. We wanted to leave back the possibility we could move back to Seattle in a renovated KeyArena or stay here if there's momentum building."
With KeyArena's earliest possible reopening scheduled to occur after the women's tournament run in 2021, Scott and the Pac-12 will need a home for the 2021 season and beyond.
It's possible that Scott and the Pac-12 could decide to re-up with Las Vegas for another year, knowing that the Seattle arena will need to be open by at least October of 2021 for the beginning of the NHL season and the first year of the new Seattle-based hockey team set to play in that year.
If the conference has that in mind, they may extend their Las Vegas run for another year in 2021 and decide afterward whether they would like to move to the newly-renovated KeyArena for the 2022 women's tournament.
However, the Pac-12 could decide that it's recent Las Vegas run has been good enough to re-up for a longer period of time, given the struggles that the new Seattle arena has gone through in the last few months. Scott said he was "very pleased" with the attendance and proceedings from the women's tournament in Vegas in March.
"That was a great success," Scott said. "Las Vegas proved to be a great host for women's basketball. The feedback from our coaches and teams was excellent. We were delighted to see how our fans reacted to being here."
KeyArena's previous run with the Pac-12 women's basketball tournament ran for six years, from 2013-18, tied for the longest run at any venue since the tournament's inception in 2002 (HP Pavilion, now SAP Center, hosted from 2003-08).
In March, it seemed apparent that ultimately, the location of the 2021 Pac-12 women's tournament, and any of the tournament games beyond 2021, would be settled between Las Vegas and Seattle. With the KeyArena's date pushed back beyond the 2021 season, it will be interesting to see whether Scott and the Pac-12 invests further in Las Vegas, or decides to wait it out for another year to see if Seattle could be viable option again.
"I think next year will be a good indicator," Scott said about Las Vegas in March. "First year we're very pleased and there's a possibility that it can continue to build through word-of-mouth about what a great experience it was. Certainly the feedback we got from our coaches, as well, was quite positive."
Chancellor Philip DiStefano of the University of Colorado — who was also available at the press conference to field questions — cited that "we had many more fans [in Las Vegas] than we've had in Seattle," despite the Buffaloes coming in as the last place and 12th-seeded team.
The Daily reached out to the Pac-12 conference for Scott's reaction on how the arena's developments would affect the possible return of the Pac-12 women's basketball tournament. While Scott could not be reached, a Pac-12 spokesperson provided the following statement:
"The city of Seattle and KeyArena were great partners and hosts of the Pac-12 Women's Basketball Tournament. With the venue undergoing renovations, our first year in Las Vegas this past March was also a success. Our event for 2020 is currently set to take place in Las Vegas at Mandalay Bay. Beyond 2020 we have yet to announce a future location."
Reach Sports Editor Alec Dietz at sports@dailyuw.com. Twitter: @AlecDietz
Like what you're reading? Support high-quality student journalism by donating here.