With Adidas being one of the biggest players in college athletics, it's had plenty of opportunities to design new, exciting, and sometimes unfortunate uniforms. We still don't know what the Huskies will be rocking next year, but we can hope it aligns with one of Adidas' better creations.
The best
Georgia Tech Football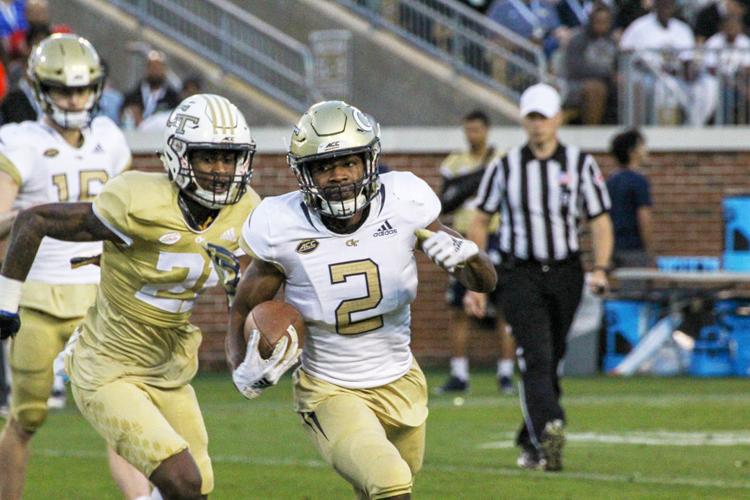 Not only are these uniforms fantastic, but they also have similar colors to the Dawgs. There's not a whole lot going on, which is generally good when it comes to Adidas, because they can definitely do too much. The white jerseys are really clean and the black outline around the numbers really make the gold pop. Additionally, the font used is sleek and works. There's a little accent on the sleeves both in the form of thin black lines, and solid gold cuffs on the edge. Not much going on with the pants here, but that would take away from the simplistic nature of the jerseys. This uniform set is a home run for a traditional program.
Miami Football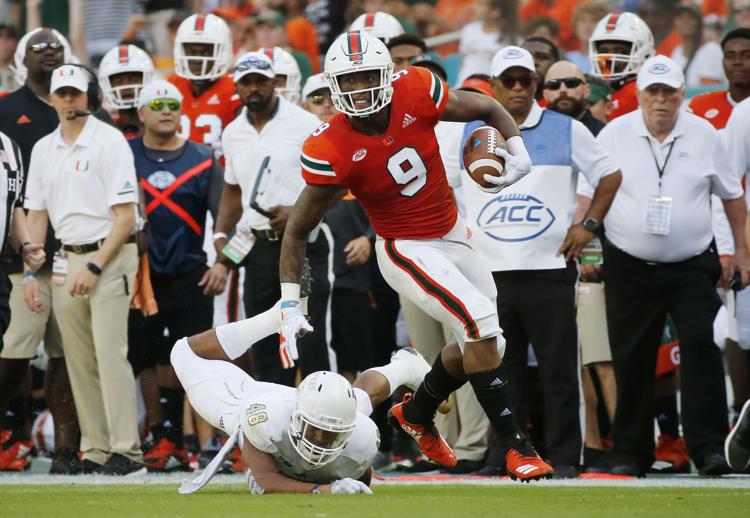 Adidas generally takes fewer risks on schools with a rich history; Miami is the perfect example of this. This is a really simple uniform, but it's just perfect. The Hurricanes are the biggest school to wear orange and green and they rock it so well. The numbers are big and jump off the jersey, the minimalist stripes add a little flair, and those white helmets are just so clean and contrast very nicely off the vibrant orange.
Kansas Basketball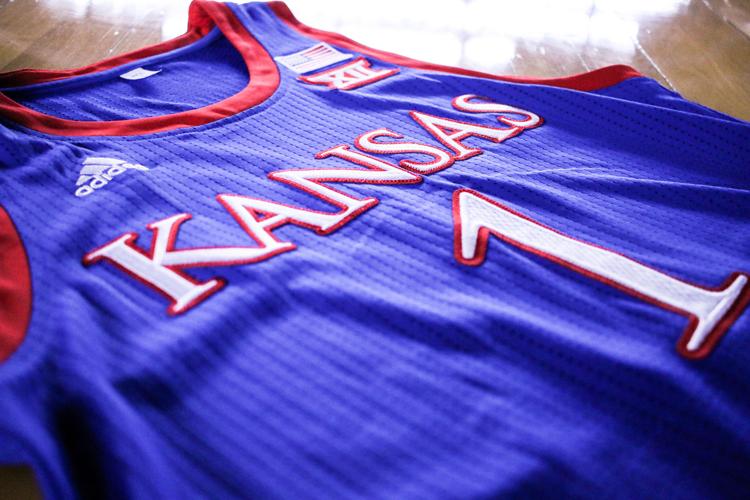 Part of what makes these jerseys so great is the tradition behind them. Kansas has had similar jerseys for as long as I can remember. Again, there's not a lot going on for these, but the font used has become synonymous with Kansas basketball. The red and blue contrast perfectly, and the white lettering and numbering can even be seen from the rafters. No matter if it's a preseason game or the Final Four, these uniforms have looked great on the hardwood for decades and they will continue to be one of the best looks in college basketball for years to come.
The worst
NC State Football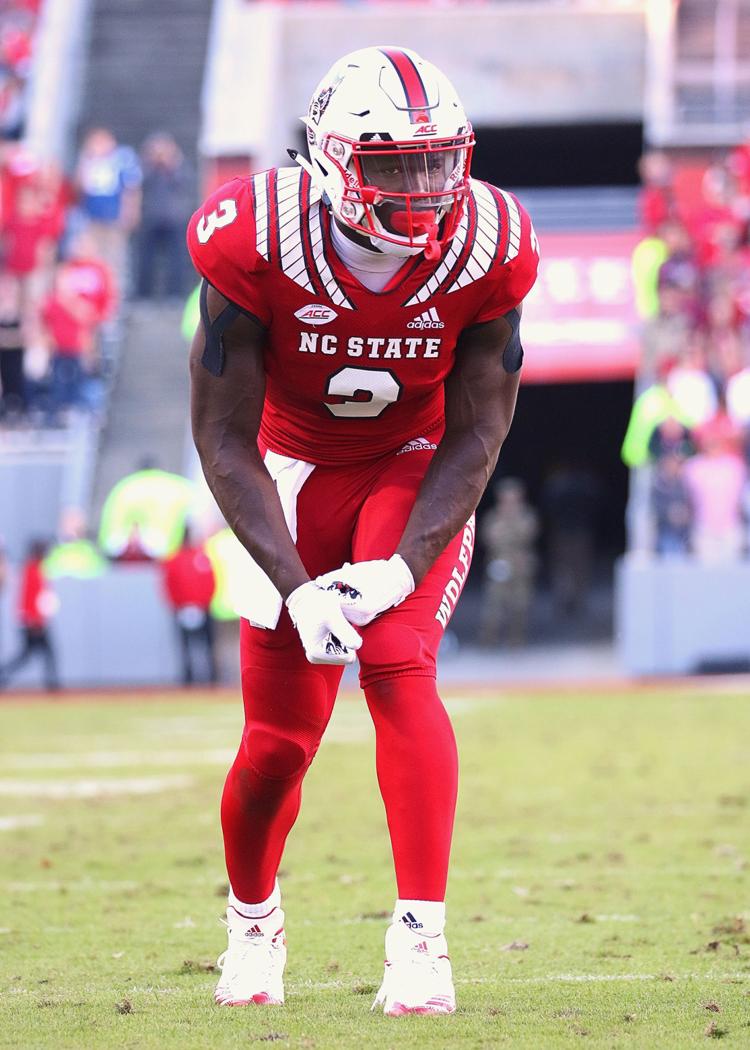 Here's a great example of what happens when Adidas tries to do too much. I think 90% of this uniform looks great. But oh my, that 10% — specifically the neck and shoulder area — ultimately dooms this entire look. I'm not really sure what Adidas was going for with those white stripes in that area. Are they claw marks? Why do they have pinstripes in them? Are they supposed to look like teeth? The one thing I do know is that they're hideous and distracting from an otherwise solid uniform.
Indiana Football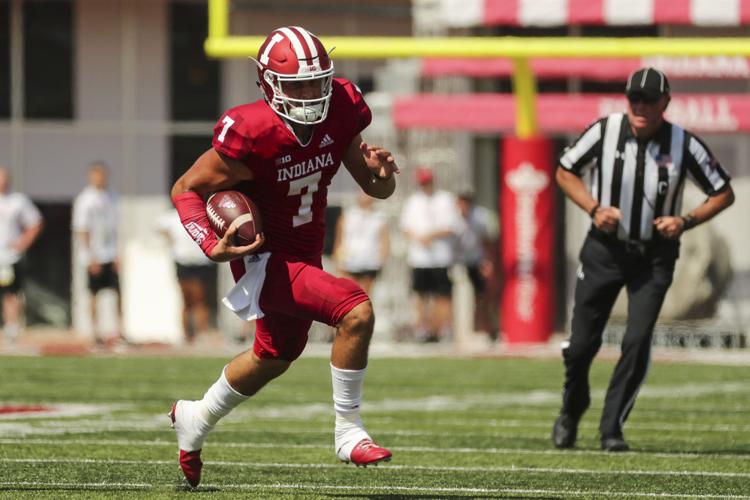 Indiana is not a football school, so I wouldn't expect its uniforms to be particularly memorable. Also, IU generally favors a simpler approach to their uniforms, so there's definitely not too much going on here. In fact, there's a whole lot of nothing here. That "I" on the helmet is just criminal when the Hoosiers have such an iconic primary logo. They tried to incorporate the famous candy stripe on the uniform but seemed so scared to do so. The iconic stripes can barely be seen on the shoulder pads and bottom of the pants, which is an absolute shame given Indiana's history.
Arizona State Football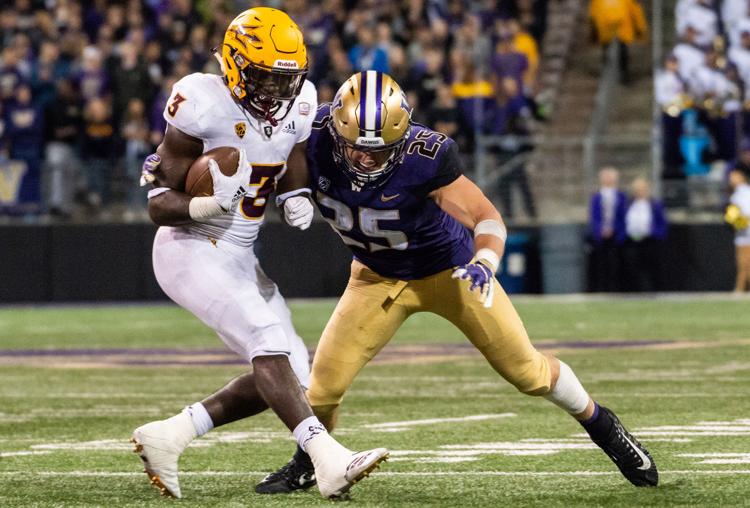 The Sun Devils sported this combination when they rolled through Seattle this past fall. The all-white uniforms look fine, but the dandelion-colored helmet on top makes them look like a bunch of chickens with yellow beaks. That can't be too intimidating for the opposition. The helmets almost look cartoonish because the color is so bright, especially next to the white. Give Adidas some credit because ASU has a really tough color scheme to work with, but this was just not the right way to showcase them.
Reach reporter Josh Eddy at sports@dailyuw.com. Twitter: @JoshTreEddy
Like what you're reading? Support high-quality student journalism by donating here.