Maria Bogomolova was sitting in her hotel room at the Russia Cup, a tournament between Russian volleyball clubs, when she first heard from Washington. 
"My dad just texted me 'Okay, Maria, don't be scared. You'll get a Skype call in a few minutes. Just talk to them, ask some questions, figure something out,'" Bogomolova said. "I was like 'What? What's going on? I don't know what's happening. Whom am I going to talk to?' He was like, 'They'll be from America, bye.'"
At the time, Bogomolova wasn't thinking about playing in the United States. She thought she might play or coach volleyball, or help out her parents. She was taking extra writing courses and was considering becoming a journalist.  
"I was full-on in Russia, I never really thought about coming to America," she said. 
That Skype call, from then-assistant coach Jonathan Winder, changed that. 
The Huskies don't often recruit outside of the United States. There's only a few players on the roster who aren't from the West Coast. Bogomolova, a native of St. Petersburg, is an anomaly. 
Winder, who was an alternate for the 2012 Olympic team and had played professionally in Europe, had former teammates playing in Russia who mentioned Bogomolova.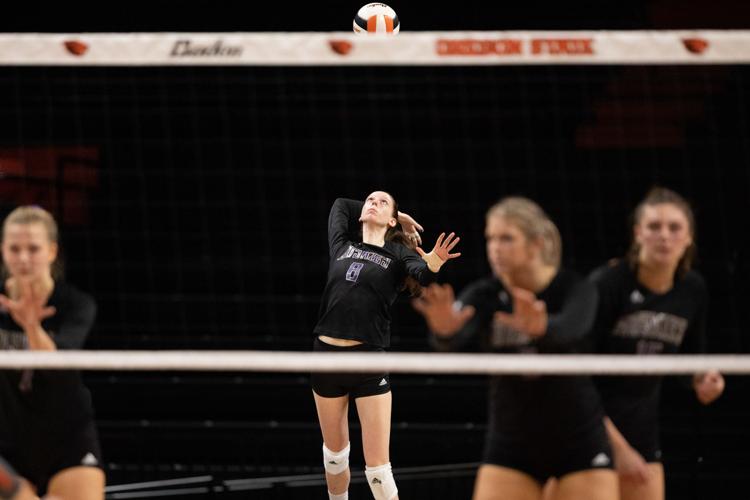 "From the first time we talked to her, we could just sense how passionate she was about the game and how great she was to be around, and obviously had some ability," head coach Keegan Cook said. "So we just went for it."
Washington wasn't the only school that reached out to Bogomolova, but the UW was different. She had a lot of questions, but Winder and Cook, who joined Winder for a second Skype call later on, had answers.
"They were able to answer every single question that I had," Bogomolova said. "If they couldn't, they would take their time and figure out what I need to do and how they could help me. This attention to the details, they made me feel so special not only by doing this for me but also researching the ways that they didn't know and we figured it out together."
Her questions ranged from where she would eat, to what the team culture was like, to what she should do if she woke up in the middle of the night and saw something scary in her window. By the time she was done asking, she was confident that Washington would be an environment where she felt safe despite being almost 5,000 miles away from home. 
Bogomolova had her official visit at the beginning of July 2016. She remembers because she arrived at SeaTac on July 4 and was welcomed to the United States by fireworks. But even getting there was a journey. First, she had to take a series of standardized tests: the TOEFL, the SAT, and the IELTS. Then she had to navigate a flight from Russia to LAX, and LAX to SeaTac. 
"I had Jonathan Winder's number written across my forearm, Keegan's next to it," she said. "It was my first flight alone, no parents, no team, no managers, nobody. I was by myself with a backpack and a little suitcase."
But when Bogomolova had to find her way through LAX to the Alaska gate, neither was picking up. She had to run — "no, sprint" — through the airport, stopping to borrow people's phones to try to call again. Her own phone was dead, but her Russian SIM card wouldn't work in the US anyway. 
It was a nerve-wracking experience, and one that almost made her head back home before she'd even landed in Seattle. 
"I had a little bit of cash," she said. "I was like 'I'll just buy a ticket to go home and that's it.' Next time, maybe."
But she managed to make her way to the gate and to Seattle. Less than two weeks before the season started, after waiting for her visa to be approved and entrance tests to be scored, she returned to Washington as a student-athlete. 
While Bogomolova arrived at Washington in 2016, she didn't make her NCAA debut until the 2018 season. She redshirted her freshman season, and a concussion sustained in practice meant she didn't play the next year either. That waiting game was a difficult one. 
"Not playing for two years, it's really tough on your mental stability, how you approach the court, day-to-day life as well," Bogomolova said. "You start to be a little nervous — do you still have it? Being around such a group of people is really helpful. We're all tied together so closely that this transition is going easier than it could have."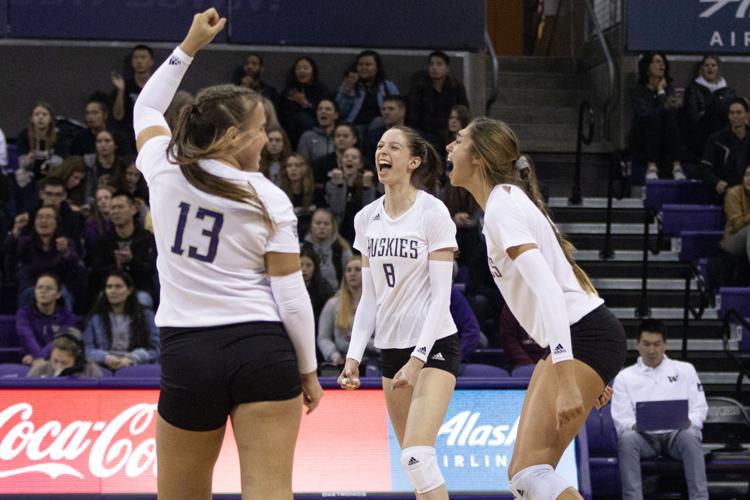 In her third season at Washington, Bogomolova finally made her debut for the Huskies. She comes in mostly as a serving specialist, with a serve that gives the Dawgs trouble in practice and opposing teams trouble on the court. 
In 2018, she served Washington almost entirely through a 25-4 set win over Arizona State. Against Oregon a few weeks ago, she served three aces in a row for a Washington comeback that ended in a sweep. 
That's what she's known for, but the Huskies see more than that in practice. She's a person who has dedicated a lot of time and energy to Washington volleyball, and she's seeing the results on the court. 
"She's earned it," Cook said. "You always feel great when a kid works hard and gets a return on her investment. She's the best in every part of her life: academically, physically, her health, her rehab. To see her make the most of her opportunities, that's what it's all about."
Reach Engagement Editor Hailey Robinson at sports@dailyuw.com. Twitter: @haileyarobin
Like what you're reading? Support high-quality student journalism by donating here.