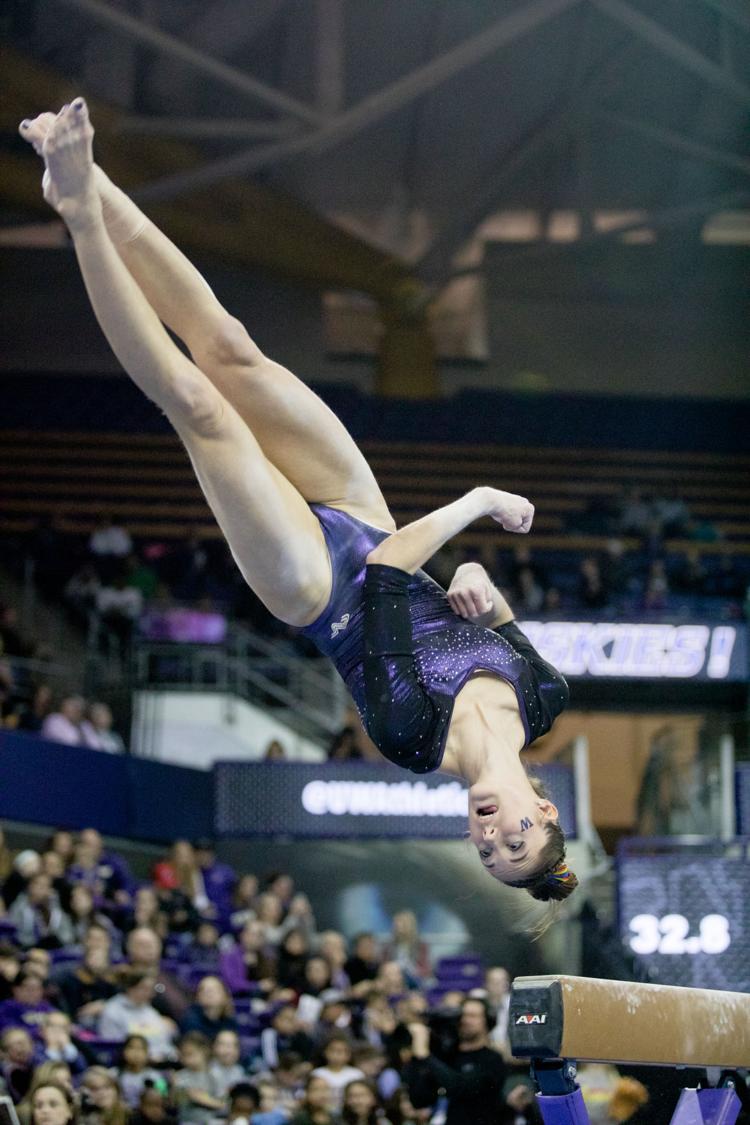 After cracking the top-10 in the College Gymnastics Association rankings, the No. 9 Washington gymnastics team will finish up its season with its first consecutive home meets of the season, hosting UC Davis and Seattle Pacific Friday at 7 p.m. 
The Huskies scored a season-high 197.075 last week at Southern Utah, and the goal for the final two weeks of the season is to exceed that. The Huskies have yet to overtake last season's highest score, a 197.175, but this season has seen a lot more consistency from their lineup. A 197 — a score that proves them worthy of their ultimate goals of making the Super Six at the National Championship — is something they're achieved three times this year. 
"We are dedicated to sharpening up our competition this week and next, our goal being to earn a season-high team score," head coach Elise Ray-Statz said. 
The Huskies got back on track last weekend after a home meet that they weren't quite satisfied with. The key in these final two weeks will be continuing that momentum, and taking advantage of the familiarity their home equipment and home crowd to do their best gymnastics. 
With junior Monica Riley and sophomore Evanni Roberson having breakout seasons, and senior Hailey Burleson leading the way on all-around, the Huskies have all the pieces in place to finish out the season and maintain their top-10 ranking. 
Last week, four Huskies scored 9.900s or above, something that helped solidify the team's season high score. Three of those scores matched career-highs, and Riley's 9.925 score on the bars set a new one. 
The Huskies look to continue getting those scores in the coming weeks, focusing on sharpening up their skills and little details that add up into the high scores they need to get consistently as the postseason approaches. 
Reach Managing Editor Hailey Robinson at sports@dailyuw.com. Twitter: @haileyarobin