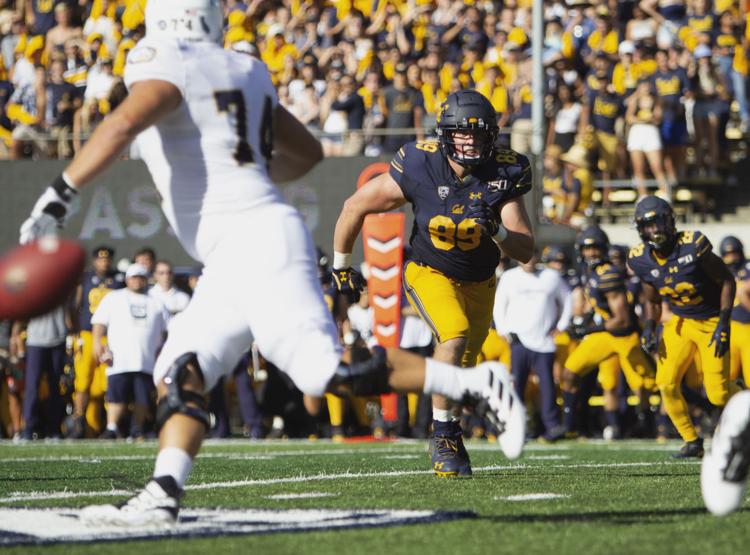 Coming off their season opening victory against Eastern Washington, the Washington football team will now square off against California in its first Pac-12 matchup of the year. Let's take a closer look at the keys and figures of the Huskies' first conference opponent of the 2019 season. 
3 numbers to know
4: Although they beat UC Davis 27-13 last week, the Golden Bears (1-0) turned the ball over four times. The offense committed three turnovers while special teams was responsible for another. Sophomore quarterback Chase Garbers and the rest of the Golden Bears' offense were sloppy with the football and will look to clean up ball security in their second game of the year.
11: Senior linebacker Evan Weaver racked up 11 tackles in Cal's first game. Prior to the start of the season, Weaver earned second-team preseason All-American honors. Cal's leader on defense was a menace against an outmatched UC Davis squad and has a shot at another double-digit tackle total against the UW this week. 
197: Sophomore running back Christopher Brown Jr. tallied 197 rushing yards on 36 carries to go along with a rushing touchdown in Cal's season opener. Patrick Laird led the Golden Bears' backfield last year, but Brown put together an impressive performance on the ground in Week 1. After being used sparingly during the 2018 regular season, he got 14 carries against TCU in the Cheez-It Bowl. 
2 players to watch
Chase Garbers - QB
Following a 2018 campaign where he appeared in 12 games and started 10, sophomore quarterback Chase Garbers threw for a career-high 238 yards in Cal's season-opening win against UC Davis. Garbers tossed two touchdown passes to junior wide receiver Kekoa Crawford. However, he struggled with accuracy in the first game of the season and only completed 57% of his passes.
Luc Bequette - DT
Senior nose tackle Luc Bequette is the only Golden Bear with a blocked kick to his credit in his career. Bequette made his mark in Cal's 2019 opener as he registered five tackles, one sack, and one forced fumble. The veteran has started 25 games for the Golden Bears the past two years.
1 recap of last game
Cal got off to an awful start in their home opener against UC Davis. On the opening kickoff, senior safety and kick returner Ashtyn Davis fumbled the ball. Following the turnover, the Aggies took advantage of a short field and scored a touchdown. After a punt on the Golden Bears' next offensive possession, Garbers threw an interception.
UC Davis would take a 10-0 lead before Cal responded with a six-play, 87-yard drive that ended with a Garbers touchdown pass to Crawford. The Golden Bears added two field goals before the end of the first half and headed into halftime with a 13-10 advantage.
During its first possession of the third quarter, UC Davis tacked on a field goal to even the score at 13-13. After this score, the Cal defense would not allow any more points the rest of the game. Brown rushed for a touchdown from five yards out, and Crawford added another receiving touchdown as Cal went on to win 27-13.
Reach reporter Evan Wong at sports@dailyuw.com. Twitter: @evan_wong29
Like what you're reading? Support high-quality student journalism by donating here.