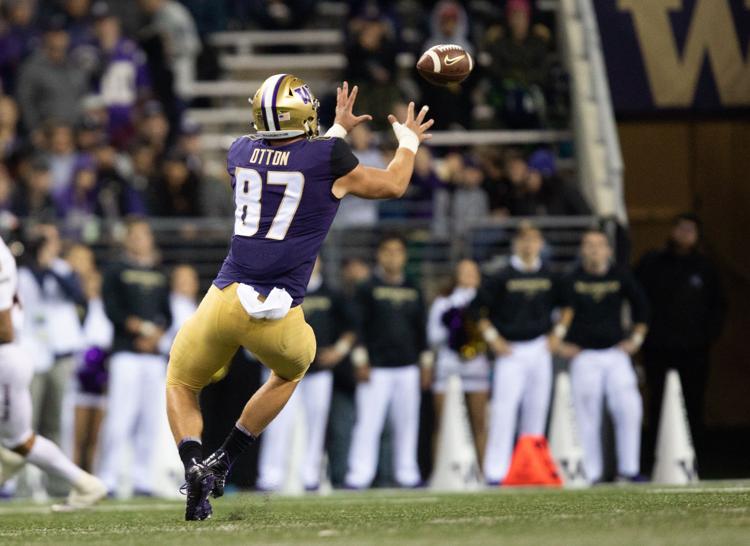 No. 11 Washington (-1)
Don't freak out because the Huskies dropped a spot after winning a game. The Dawgs only won by seven in a home game to a capable, but not too threatening ASU squad. The only reason Washington fell is because there are nine unbeaten teams ahead of it, and Auburn has the same record, but obviously won in the season opener. The Huskies are mainly waiting for these teams at the top to start taking each other out, so they can move up.
Winners
No. 14 Michigan (+5)
Did Michigan's 56-10 beatdown against a winless Nebraska team really justify a five-spot jump? Probably not, but regardless Jim Harbaugh's Wolverines are back knocking on the door of the top 10. This team has put up some big numbers on since its week one loss to Notre Dame. Michigan has a lot of explosive talent, but still needs to get over the hump against top-level competition to be considered for the playoff.
No. 17 Kentucky (previously not ranked)
Yep, you read that right, and it's not basketball season yet. The Kentucky football team is ranked for just the second time in the past 24 years, and rightfully so. The Wildcats are off the heels of two top-25 wins in the past three weeks, and are 4-0 on the season. UK has been very successful offensively, averaging nearly 35 points a game. Time will tell if this team is legit, and with a tough SEC schedule ahead, it may be sooner rather than later.
No. 18 Texas (previously not ranked)
The Longhorns responded in the best way possible after losing to Maryland week one,  dominating two top-25 teams and fighting their way back to relevance. Texas still hasn't left home, which has definitely helped its three-game winning streak, but with a matchup set for No. 6 Oklahoma in two weeks, we may finally find out if Texas really is back.
Losers
No. 23 Mississippi State (-9)
The Bulldogs opened up conference play on a low note, dropping a road game to Kentucky, and the committee really hit them hard. Quarterback Nick Fitzgerald only put up 145 yards and an interception last weekend, not great for a senior trying to lead his team into the top 10. Although it was MSU's first loss of the season, they haven't had any impressive wins so far this season.
Virginia Tech (dropped out)
It seems like climbing to No. 13 may be as high as the Hokies will reach for this season. Losing by 14 to a previously winless Old Dominion team will be a blemish on their record for the rest of the year. Pair that with starting quarterback Josh Jackson fracturing his tibia and that's a bad recipe for Virginia Tech fans. The team is going to have to find some offensive production elsewhere with its leader on the sideline.
TCU (dropped out)
Hopes were high for TCU just two weeks ago, but then the wheels came off in the second half against Ohio State, and the Horned Frogs just couldn't quite bounce back for their in-state rivalry at Texas. TCU doesn't really have an established running back, and quarterback Shawn Robinson hasn't been too impressive throwing the ball with five interceptions to just six touchdowns. This team has to find its way quickly with a pair of top-25 opponents set in October.
Reach contributing writer Josh Eddy at sports@dailyuw.com. Twitter: @JoshTreEddy