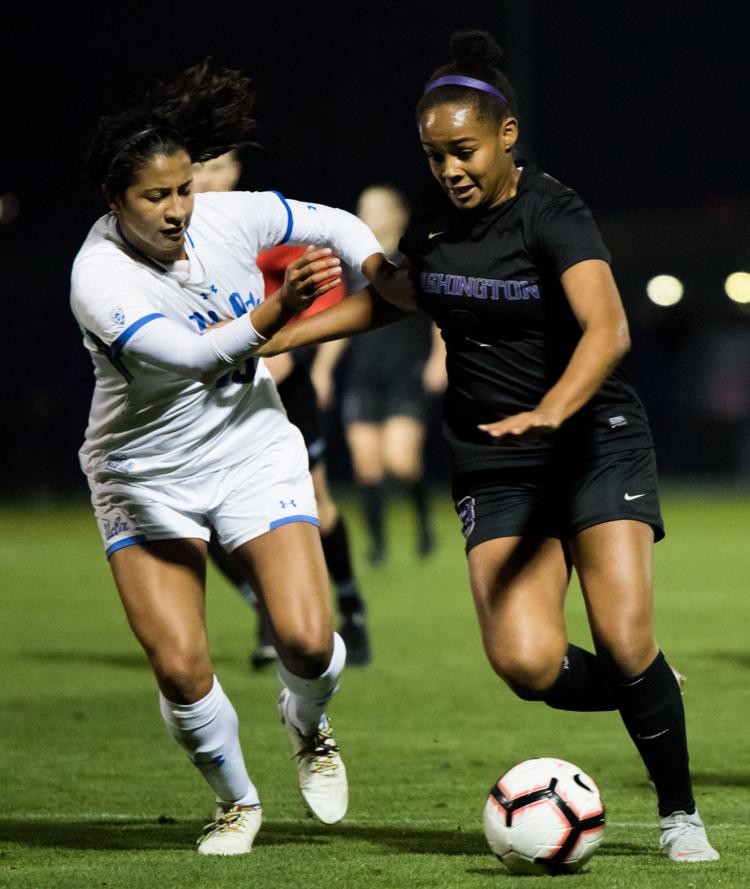 The Washington women's soccer team failed to score a goal for the second time in three games, falling Friday night to No. 10 UCLA 2-0.
"We created enough chances," head coach Lesle Gallimore said. "We need to be more dangerous on our corner kicks and execute better, because we created plenty the second half, three of them went out of bounds."
The Huskies  (7-6-1, 2-4 Pac-12) had six corner kicks in the match, three more than the Bruins (9-3-1, 4-2 Pac-12), but only managed to get one shot off of those chances.
"You can't waste opportunities like that against great teams," Gallimore said. "You earn those opportunities, you have to capitalize on them."
The first goal for the Bruins came midway through the first half, when a runout on the left side created a clean look for UCLA's Ashley Sanchez. Keeper Siena Ruelas was able to get a hand on the ball, but it bounced past and into the back of the net.
The UW defense allowed two goals for the third game in a row.
Four of Ruelas' six saves came in a flurry early in the second half, when the junior faced four point-blank shots, and was able to create a wall to keep all of them out of the net.
"I thought she played fine, I thought her kicking game was good." Gallimore said. "Neither one of those goals were something she could have done anything about."
But the main problem continued to be the offense.
"We had to make their keeper make saves, and we really didn't make her make the saves she needed to," Gallimore said.
Washington has now lost all four of its matchups to ranked opponents this season, and tonight's match in front of 1,096 fans marked the first home loss since Aug. 30 to Wisconsin.
Reach contributing writer Josh Eddy at sports@dailyuw.com Twitter: @JoshTreEddy