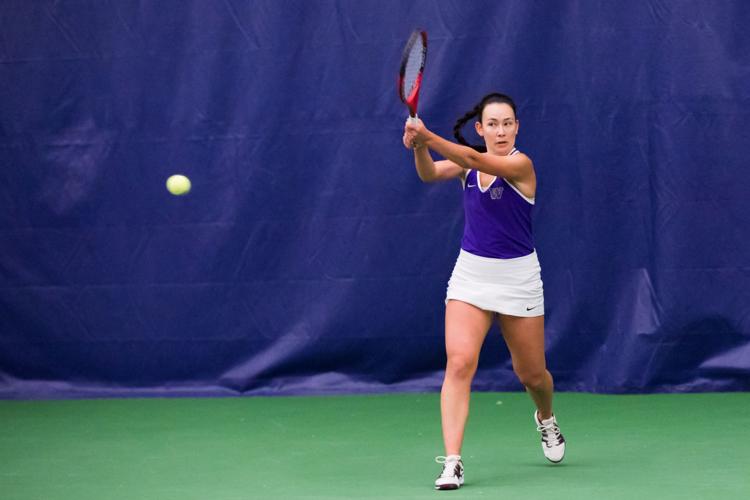 The Washington women's tennis team defeated Colorado 4-1 in its Pac-12 opener Friday. 
The Huskies (11-1) extended their win streak to six games, and maintained their No. 7 national ranking, the highest in program history since the 2004 season.
The success in doubles play this season continued for the Dawgs; after picking up two more doubles wins over Colorado, they are now 24-3 this season in doubles matches.
Sophomore Vanessa Wong and freshman Zoey Weil won their set 6-4, while the No. 43 rated duo of Stacey Fung and Nika Zupancic defeated Colorado's Monica Malinen and Annabelle Andrinopoulos 6-3.
Wong, playing at No. 2 singles, won another three-set match, defeating Annabelle Andrinopoulos 1-6, 6-3, 6-3. Wong has shown an ability to fight back after losing the first set, and her mental strength has given the Huskies a big boost this season. On the year, she's perfect in singles at 11-0, and has won three-setters in four of her past five singles matches.
At No. 1 singles, No. 69 Fung picked up another win, beating Sara Nayar 7-6, 6-4, and is now sixth all-time in program history with 87 career singles victories.
Playing in singles, freshman Sedona Gallagher secured the UW victory when she defeated Tallulah Farrow 6-4, 6-3. With the win, Gallagher improved her singles record to 6-2 on the season.
The Huskies play next at Utah on Sunday, March 10 in another conference matchup.
Reach Reporter Caden Conder at sports@dailyuw.com Twitter: @cadenmconder