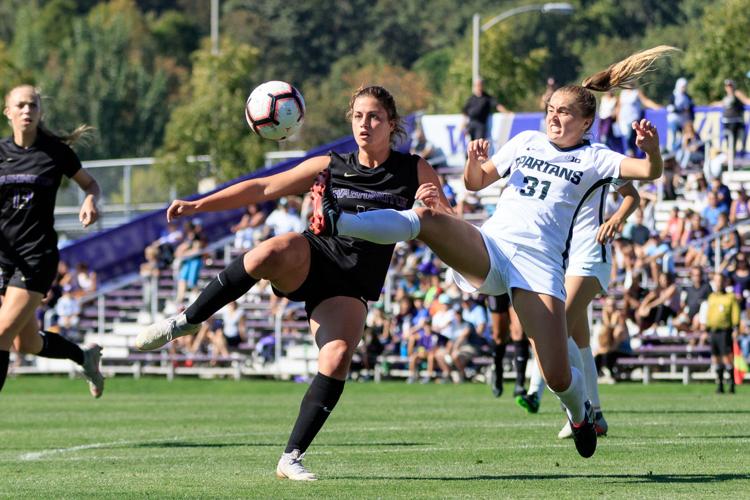 The Washington women's soccer was dominant on both sides of the ball, putting together a 5-0 victory over cross-town rival Seattle U.
The Huskies recorded (5-2-1) two notable season bests in today's match against the Redhawks (2-4-2), with five goals scored, and just two shots allowed.
The UW defense kept Seattle completely out of the shot column in the first half; in the past four games, opponents have only come away with five total shots in the opening 45 minutes against the Dawgs.
"It's good to see us get a shutout, because I do think that Seattle U can be dangerous on the long-ball," head coach Lesle Gallimore said. "We maybe got caught out a couple of times, but in general I thought we defended really well and earned the shutout."
Seattle created plenty of chances on run-outs down the side, but the Washington defense held steady, often kicking the ball out to set up corner kicks for Seattle. The Redhawks had seven corners in the game, but never really cause the Huskies much trouble.
"We have amazing keepers and we're all really good with our heads, and really good at defending corners," defender Kaylene Pang said.
The Huskies got on the board early, with Pascale Dumesnil finding her way into box in the fifth minute, and flicking a shot past the Redhawk's goalie to secure her second goal of the season.
"It's risky having a 1-0 lead at the half, because if they score one then they're right back in it, and earlier this season we've had some trouble with 1-0 leads and getting even or getting down from that lead," Pang said. "This was game was really important because we kept the lead and actually built on it."
The scoring came alive early in the second half when midfielder Kennedy Smith shook two Seattle defenders and sent a shot into the top right corner of the net for first goal of the season.
Sianna Siemonsma broke through the middle and kicked a shot into the top left corner in the 75th minute to stretch the lead to 3-0.
A pair of goals came towards the end of the game with Asia Brisco capturing her first goal of the season in the 78th minute, and freshman Ruby Hellstrom picking up her second of the season just before the final whistle blew..
Gallimore was happy with the confidence a balanced scoring sheet can build.
"It's good to see contributions from different people," Gallimore said.
The Dawgs will get a week off before traveling to Los Angeles for their first Pac-12 match of the season against No. 3 USC.
Reach contributing writer Josh Eddy at sports@dailyuw.com Twitter: @JoshTreEddy