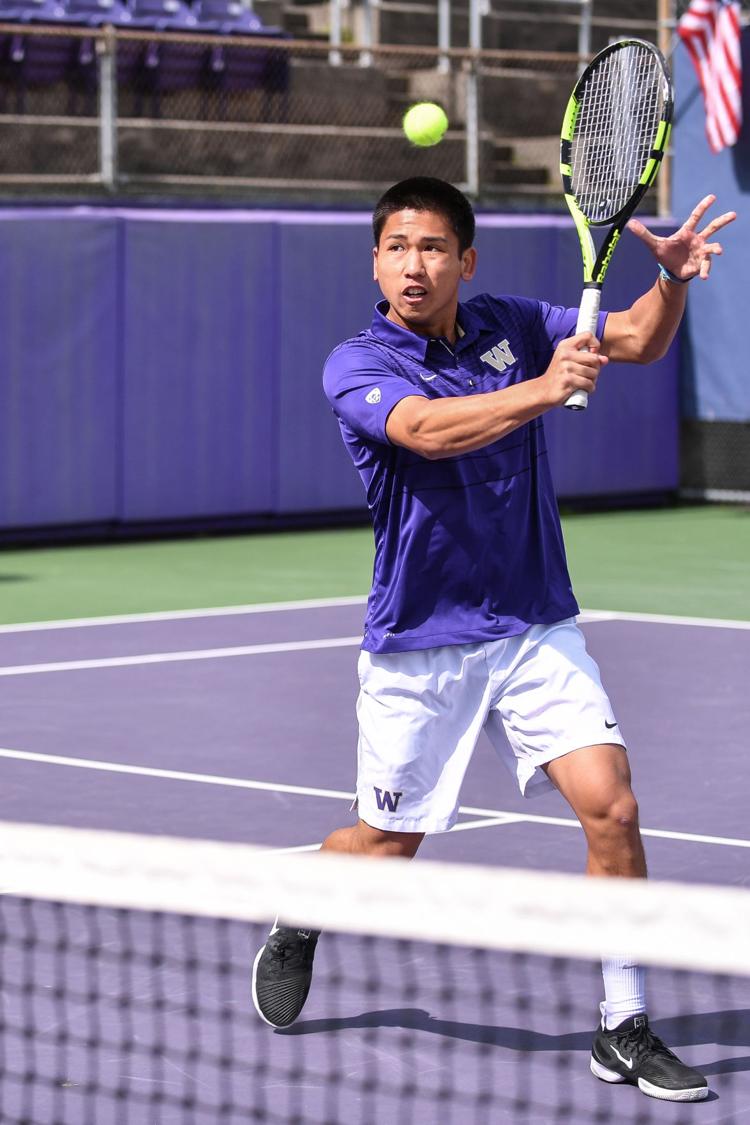 In a surprising addition to the schedule, the Washington men's tennis team traveled to Cheney to take on Eastern Washington.
Washington came away with a 4-0 victory over the Eagles (7-11, 3-5 Big Sky). This is the Huskies' (13-10, 2-4 Pac-12) second sweep over EWU this year, with the first coming in the UW's season opener at the Nordstrom Tennis Center back in January.
The brief interruption in conference play comes at a time where the Dawgs have won two of their past three matches and are starting to pick up momentum.
This evening started out well for the Dawgs. The consistent pairing of juniors Kawika Lam and Enzo Sommer won a quick 6-1 match to open up the doubles point. The Huskies tried out a new pairing of junior Piers Foley and senior Jake Douglas for the first time on court 3. The experiment was a success for Washington as the duo took the opening point with a 6-3 victory.
The Huskies carried that opening point win into singles. Stewart took a 6-2, 6-3 match to move to 15-3 individually in singles matches this season. 
Washington picked up another crucial point when Sommer took down Flavien Raveau by a score of 6-4, 6-2 to put the Huskies one point away from picking up another road win.
As he did in the first match against the Eagles back in January, Davis completed the final match of the evening. He was pushed a little bit more today as he won 6-4, 6-3, compared to his 6-2, 6-3 victory to open the season.
The Huskies were a bit in the other three matches, including No. 74 Douglas being on the brink of defeat when the match was called.
Washington is scheduled to head down to California to take on two tough teams starting with No. 31 Cal Friday and No. 4 Stanford Saturday to wrap up the regular season.
Reach reporter Kyle Gehler at sports@dailyuw.com. Twitter: @KyleGehler