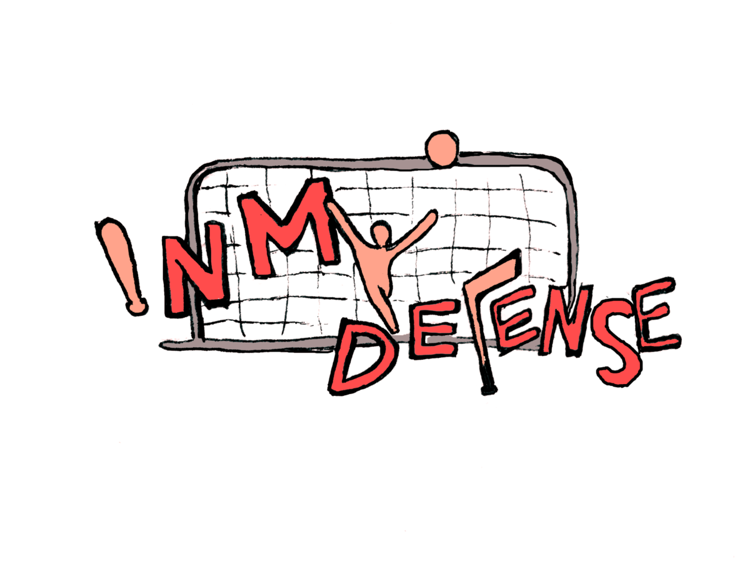 Nearly 30 percent of NHL players are from outside North America. The number has been steadily growing in the past several years, and the percentage of Canadians in the league drops as the presence of international players grows. 
These NHL players come from 14 different European countries and speak 11 languages other than English. (One of those languages is French, which is a secondary official language of the NHL.) 
Last week, ESPN published an article on the language barrier in the NHL, and it was pretty clear that the league has no desire to help players adjust to playing in the United States. They want players to suck it up and won't offer any aid to players who come to the NHL with virtually no English. 
That doesn't exactly encourage international players to stick around. 
According to ESPN, teams don't assign translators in order to force players to learn the language. But when players come to North America, there's a lot more happening than just hockey. Chicago Blackhawks forward Artem Anisimov said the hardest part of coming from Europe to play in the NHL wasn't learning hockey, but adjusting to living in a new country where everyone spoke an unfamiliar language. 
It's been pretty clear in the past that both the league and hockey media have fairly negative views toward international players, especially Russians. But the ESPN article was the first time since I became a hockey fan that I've seen the viewpoints of players, both North American and international. 
Jack Eichel seems to think the Swedes on his team are talking behind his back. Tyler Seguin labels the international players on his team a clique. Patrick Kane spoke English with a fake Russian accent because he seemed to think it would help former linemate Artemi Panarin understand better. (According to Anisimov, the other Russian linemate, it didn't at all.)
On one hand, these players are coming to English-speaking countries to play, and I'd expect an American going to play in Europe to learn the language. But the soundbites from the North American players showed that this goes much farther than just asking European players to learn English. They seem to also want these players to completely assimilate and never speak their native language.
Major League Baseball is becoming more international as well, with nearly a third of the players on MLB rosters on opening day in 2017 hailing from outside the United States. The difference is that the MLB has recently implemented a requirement for Spanish translators on every MLB team, whereas the NHL doesn't offer the same accommodations for nearly 300 NHL players coming to the league from Europe. 
When the MLB first introduced the translator requirement to benefit Spanish-speaking players, it created a sense of community in teams where players formerly couldn't easily communicate. 
Players who speak little English are often criticized for not speaking to the media or not fully integrating into team culture, but not much is done to help with that. Sometimes, players will get lucky and go to a team with a veteran player who speaks the same language, but there's 31 teams in the league and 31 Russian players. Not every single young Russian player coming to play in the NHL is going to be paired with someone to help them out. That can be detrimental to them finding their place on the team. 
The NHL has recently placed a big focus on expanding its international fanbase, but isn't focusing on its international players. While there's no dominant non-English majority language in the NHL outside of French, it feels like the NHL could do more to welcome international players to the league.
Reach Social Media Editor Hailey Robinson at sports@dailyuw.com. Twitter: @haileyarobin