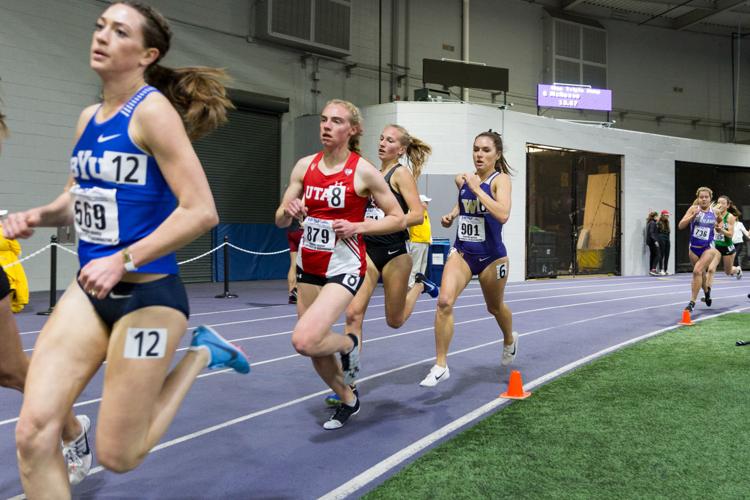 After sophomore Hannah Rusnak broke the school record for the heptathlon yesterday, senior Onyie Chibuogwu broke her own school record in the hammer throw by throwing 208 feet and three inches at the Long Beach Invite. Her previous best and school best was 201 feet and six inches at the 2017 Pac-12 Championships.
Chibuogwu broke the school record on her second throw, and ultimately finished in fifth.
Currently, that throw ranks Chibuogwu 21st in the NCAA this season, and fourth in the Pac-12.
Senior Angel Nkwonta set a personal best in her hammer throw of 182 feet and six inches. She remained in 5th in school history, and 22nd overall in the event.
Senior Denham Patricelli and sophomore Jacob Wachtendonk both participated in javelin today, wth Patricelli throwing 217 feet, 11 inches and Wachtendonk launching a toss 205 feet and nine inches. For the women, junior Emmy Engle finished with a throw of 139 feet and 1 inch and redshirt freshman Ginny Mehl threw 129 feet and 10 inches.
Cardinal Classic
Senior Izzi Batt-Doyle continued her breakthrough season by setting another personal record, this time in the 5000-meter run with a time of 15:43.33. She broke her previous outdoor personal best by approximately five seconds (15:48.42). She also finished first overall in the 5k Invite section.
Senior Fred Huxham also showed out with a 13:49.47 in the 5000-meter run. He ultimately finished 13th overall. Although he did not break a record of any kind, his time against sheer competition in the race means he is likely to qualify for the West Preliminaries later this season.
Sophomores Hannah Waskom and Kiera Marshall also raced in the women's 5k and both set major personal bests. Waskom ran 16:37.75, improving her time by 31 seconds while Marshall had a time of 16:45.50, a personal best of twenty seconds.
On Saturday, there will be more action at the Long Beach Invite as well as more distance events at the Cardinal Classic including the 1,500-meter run as well as the 10k and steeplechases.
Reach reporter Daniel Li at sportsdaily@uw.com. Twitter: @Daniel_Li7
Like what you're reading? Support high-quality student journalism by donating here.