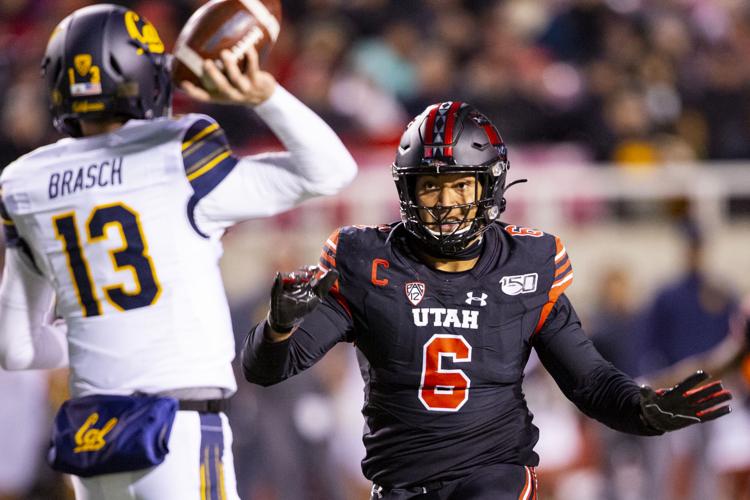 Coming off its first bye week of the season, the Washington football team takes on No. 9 Utah, which is tied for first in the Pac-12 South. Let's take a closer look at the keys and figures of the Huskies' sixth conference opponent of the 2019 season, the Utes.
3 numbers to know
10.3: Utah has been incredibly stingy on the defensive side of the ball so far this season, giving up 10.3 points per game. The Utes have allowed more than 20 points in just one game thus far. 
219.4: The Utes complement their excellent defense with a successful attack on the ground. Utah is in the top-25 in the country when it comes to rushing offense. They've rumbled for 21 rushing touchdowns and have averaged 5.1 yards per carry. Senior running back Zach Moss is the lead back in the backfield but four other players have at least 150 yards on the ground to provide some balance and change of pace.
3: This UW-Utah game marks the first time in three years that Washington is not ranked in a matchup against Utah. After starting the preseason AP poll at No. 14, Utah has steadily climbed the rankings and jumped into the top-10 this week following losses by Oklahoma, Auburn, and Notre Dame. Utah has not beaten Washington since 2015 but were ranked No. 12 when they came to Seattle and beat the Huskies 34-23 that year.
2 players to watch
Samson Nacua - WR
Utah features a deep receiving corps and features a nice combination of youth and experience. The top two pass catchers for the Utes are sophomores, but they have upperclassmen like junior wide receiver Samson Nacua. He has two touchdowns on 10 catches so he's a threat for the end zone on any given play. He'll be squaring off against his younger brother, Puka Nacua, a freshman wideout for Washington.
Bradlee Anae - DE
Defensive end Anae anchors the Utes' defensive line. After recording a career-best eight sacks last season, Anae has already racked up seven sacks in eight games this season. His pass-rushing skills are invaluable for Utah as no other player has more than three sacks. He wreaked havoc in a win against Arizona State two games ago with three sacks and three tackles.
1 recap of last week
The Utes dominated time of possession and cruised to a 35-0 shoutout win over the Golden Bears.
Last week's game against California started with a first-quarter touchdown by running back Zach Moss from four yards out to give the Utes a 7-0 advantage. After Utah punted on their first possession of the game, they rattled off three consecutive touchdowns to take a 28-0 lead going into halftime.
California struggled mightily to move the ball, resulting in nine punts throughout the course of the game. Their longest drive of the game went 27 yards as they failed to challenge the Utah defense all night and finished with 83 total yards.
Reach reporter Evan Wong at sports@dailyuw.com. Twitter: @evan_wong29