Before Washington's outdoor track and field season was abruptly canceled because of the COVID-19 pandemic, Cass Elliot had major goals he expected to conquer. 
The sophomore sprinter, who specializes in the 400-meter hurdles, was coming off a strong freshman season and was ready to break records this spring.   
"I had pretty high expectations," Elliot said. "I was looking forward to the first couple of meets and trying to break the school record in the 400-hurdles this year."
The story of Elliot's success at the UW doesn't begin on Montlake, but instead across the Duwamish River where he attended West Seattle High School. While there, Elliot also lettered in basketball and football, along with track.
"Being a multi-sport athlete just helps," he said. "It helps to be strong in different areas."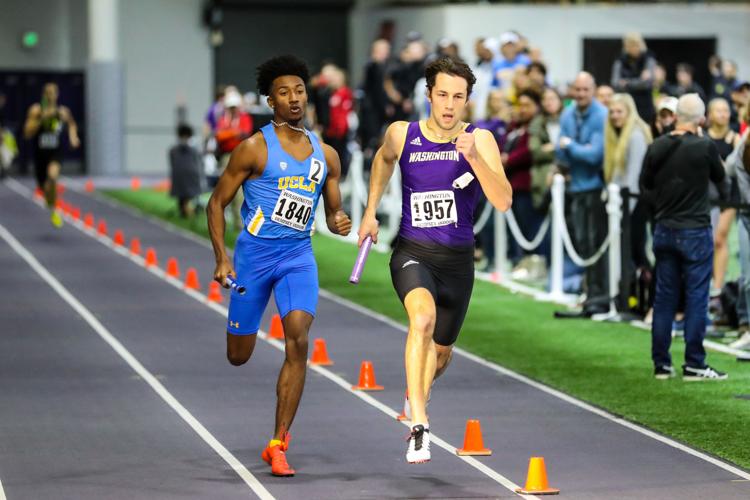 Elliot put together one of the best high school track careers Washington state has ever seen, winning the 3A state title in the 300-meter hurdles in both his junior and senior year. He also set the state record in that event during his junior year. 
All of this success came as a surprise.
"I started running track my freshman year of high school and I didn't really have too many expectations." Elliot said. "When I started to get a little bit better, I started looking at schools." 
One of those schools was his hometown school, which Elliot realized was the right fit for him. And as soon as he arrived at the UW, he hit the ground running, surprising coaches with his work ethic and talent. 
"Everything that we threw at him in training he was able to master," sprints and hurdles coach Jeshua Anderson said. "I knew he was super talented, but once I started working with him, like it was kind of an understatement."
This combination of work ethic and talent came to fruition during Elliot's first outdoor season as a Husky. In the 400-meter hurdles, he set the UW freshman record at 50.38, finished fourth at the Pac-12s, and made it to the quarterfinals at nationals. The sophomore credited some of his instant success to being so close to home.
"Being used to training in the rain and the cold windy weather was super helpful," he said. "It's also nice to be able to go home and have a sort of security and safety net."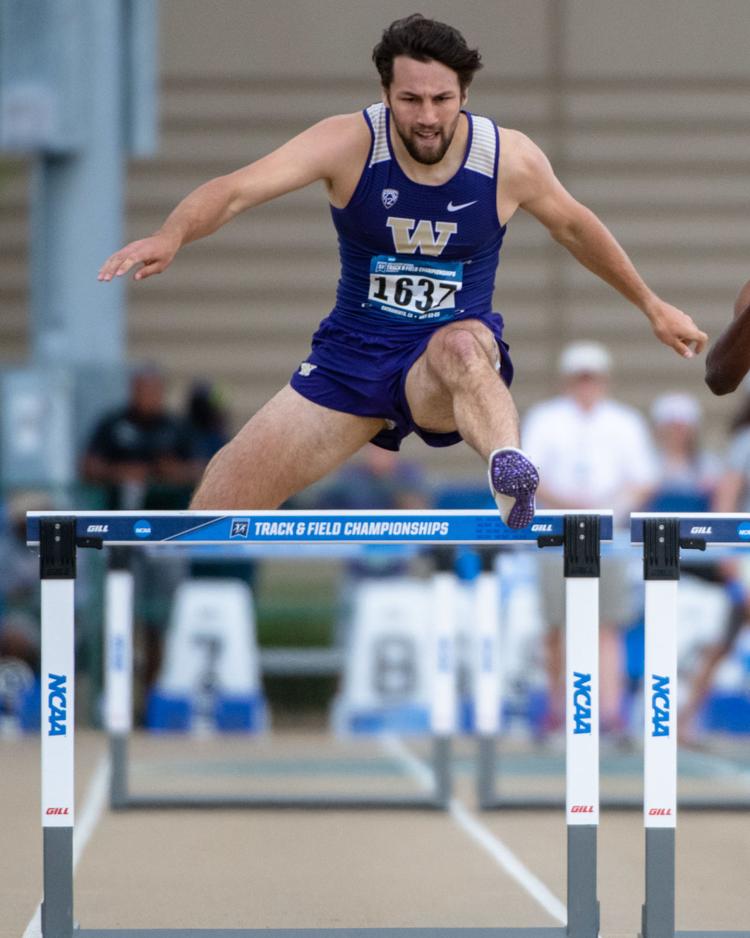 Looking forward to 2021, Elliot and his coaches have similar expectations to those of the canceled 2020 season. Anderson believes that Elliot can compete for a national title in the 400-meter hurdles next year, and hopefully he will be able to qualify for the Olympic Trials and make a run at one of the three spots that go to Tokyo.  
"I think our goal is still the same," Anderson said. "If he achieves his main goals of an NCAA title and being an All-American, he will definitely qualify for trials."
Before any of those goals can be achieved in 2021 though, Elliot must get through the rest of 2020. He is continuing to train on his own so that he will be ready to compete the next time he races, whenever that is. 
"I'm hoping the long break won't affect my performance." Elliot said. "The goal is to keep a strong base over this year so that going into next year it's not too much of a difference."
When it's finally time to race again in 2021, Elliot will be ready.
Reach reporter Nick Lombroia at sports@dailyuw.com. Twitter: @lombroia
Like what you're reading? Support high-quality student journalism by donating here.