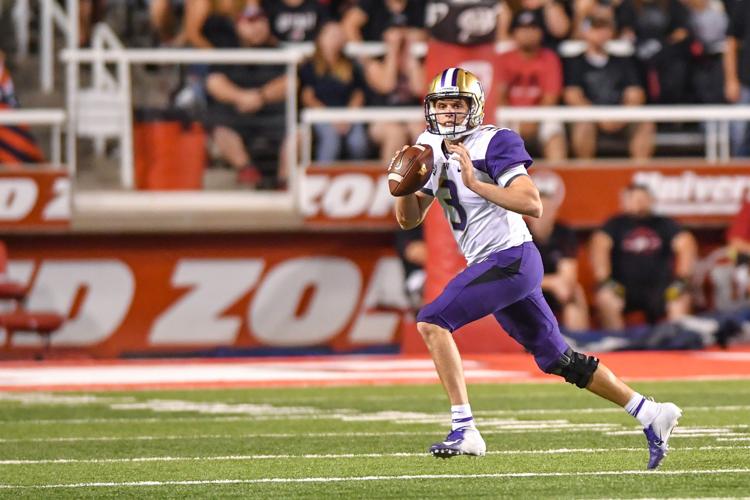 This week, the No. 18 Washington football team is faced with a different type of test, as Oregon State will look to throw the whole playbook at the Huskies in hopes of slowing down Jake Browning and a surprisingly stagnant UW offense. 
The Huskies currently rank No. 87 in the FBS in total offense, which is worrying for a team that last year came in at No. 17 with 36 points scored per game. On offense, the Huskies have struggled all year, but recently, these struggles came to a head with senior quarterback Jake Browning getting pulled for redshirt freshman Jake Haener in the loss to Oregon two weeks ago.
Saturday's game is an opportunity not just for the Huskies to cement their place atop the Pac-12 North, but to iron out any offensive issues they've had against an Oregon State defense ranked second-to-last (129th out of 130 teams) in the FBS. The OSU defense is currently allowing an average of 45 points and 453 yards per game. To put those defensive numbers into context, the Huskies haven't eclipsed 45 points in a game so far this year, and have only gained more than 453 yards on three occasions this season. 
Coming off a bye week, the Huskies have been careful in preparation for the Oregon State defense, with the coaching staff emphasizing the importance of understanding the Beavers' defensive schemes.
"They'll bring blitzes from the boundary, blitzes from the field, and that's just a percentage of what you're going to get," head coach Chris Peterson said. "You can see how they try to keep you off-balance with corner blitzes and those little things that are unique to them."
Oregon State's aggressive defensive schemes means that the UW offense will have an opportunity on Saturday to strike early and often. Facing a defensive unit that likes to blitz and jump routes, it's important for Browning and the Huskies to be opportunistic and take advantage of the undisciplined Beaver defense.
This matchup is important for the Husky offense, but more specifically for Browning, who, like the entire UW offensive unit, has had his ups and downs this season. Facing open criticism and media scrutiny, the senior quarterback could shut down his critics with a big performance.
Look for the Husky offense, coming off a bye week against a poor defense, to explode offensively and reinforce their claim as the class of the Pac-12 North.
Reach contributing writer Caden Conder at sports@dailyuw.com Twitter: @cadenmconder
Like what you're reading? Support high-quality student journalism by donating here.