The conversation between Mike Hopkins and Marcus Tsohonis was pretty simple after Quade Green was ruled academically ineligible by the NCAA for the rest of Washington's season. According to Hopkins, it went something like this: 
"Marcus, Quade can't play anymore, you want to play or not?"
"Yeah, I want to play, coach."
"Alright, let's go. You want to play? Let's go play."
The true freshman's task for the rest of the season won't be as simple. 
Originally on track to redshirt, and operating as the Huskies' fourth option as the point, Tsohonis dressed for the first time in almost a month against Stanford three weeks ago. Playing sparingly against the Cardinal and Golden Bears that weekend, the point guard's workload ramped up significantly the following week against the Oregon schools. 
"I was just ready for the opportunity, I had to stay ready," Tsohonis said. 
The Portland-native played 65 combined minutes against his backyard Beavers and Ducks after only playing a total of 21 minutes up to that point in the season. Against the likes of all-conference talents Payton Pritchard and Tres Tinkle, Tsohonis scored 25 points in what was essentially his debut weekend showcase.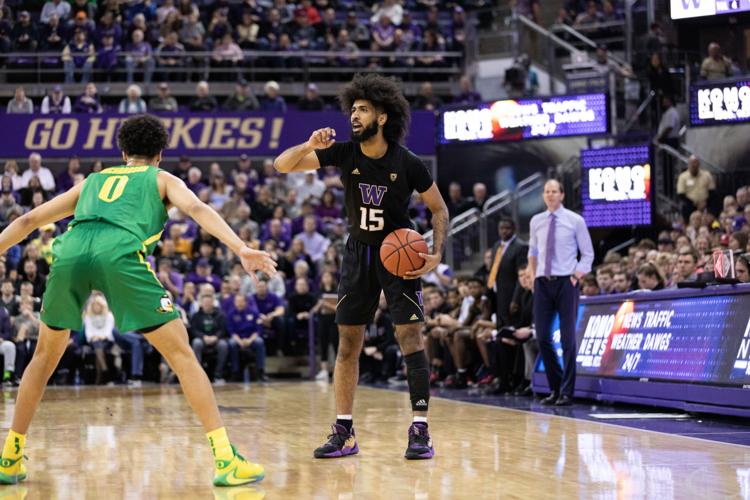 The last time Tsohonis had played against Pritchard was as a starting freshman point guard at Jefferson High School, where his Democrats lost in the semifinals to the senior Pritchard and West Linn. 
According to his high school coach, Pat Strickland, Tsohonis held his own then too.
"He just had that 'it,'" he said. "Whatever 'it' is at the high school level, he had it. He's just a competitor who just willed his team to victory." 
While Tsohonis arrived to Washington as a three-star recruit, he was a highly-coveted prospect in the Portland area, and brought Jefferson a state championship. Strickland remembered seeing Tsohonis play in a middle school title game hosted at Jefferson and being blown away by his maturity at a young age. 
"Marcus was the best eighth grader in Oregon," Strickland said. "He just had a swagger about him, throughout the game he was hitting big shots and he was leading the team. After he hit the game-winner, it was just like, 'I would love to have the opportunity to coach this guy at Jefferson.' I was saying to myself, 'He could have helped me out this year as an eighth grader.'"
Four years after his matchup with Pritchard in the 6A Oregon semifinals, Tsohonis was in another tight contest as a true freshman taking on a potential player of the year candidate with nearly 10,000 eyes in the arena watching. Despite playing in just his second game with meaningful minutes, he had one thing on his mind. 
"I have to stay calm," Tsohonis said. "Because that's what everyone sees."
Beneath the freshman's relaxed demeanor was a whirlwind of emotion and pain. With cramps and general weariness affecting his play late and in overtime, Hopkins stuck with Tsohonis late and in key situations because of his ability to run the offense. 
"The crowd was going, I just tried to stay cool and calm," Tsohonis said. "If my teammates see me just messing up and kind of like fearing away from it, they are going to fear away. So I just kind of try to stay poised and go along with the game."
Tsohonis came up short against Pritchard again, but they would not have been in a position to win without him, which doesn't surprise his old coach in the least.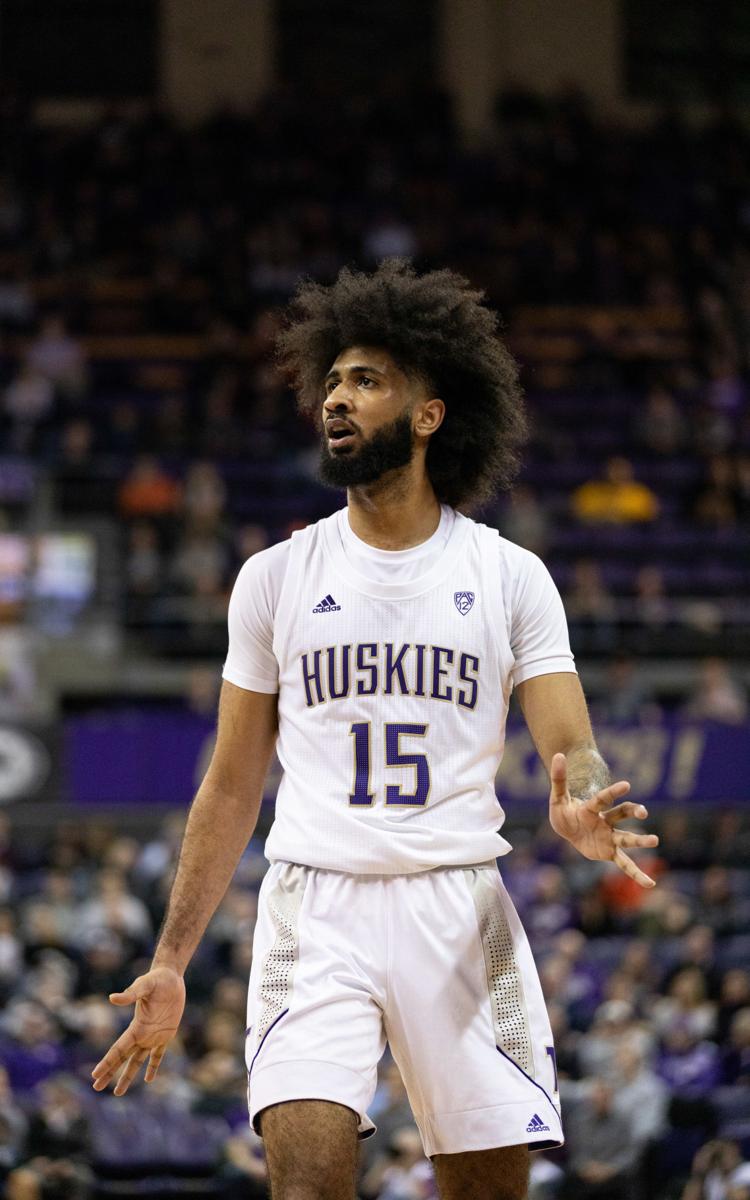 "I've never seen him rattled on or off the court," Strickland said. "He's able to corral his guys, and he does it by example too as far as working hard and just doing the things he needs to do on and off the court."
Both Hopkins and Strickland, former collegiate players and championship-winning coaches, called Tsohonis a natural. Whether it was having that 'it' factor or just being a good all-around and cerebral basketball player, he has been the calming presence that Washington's offense has needed without Green. 
Though his potential redshirt season lasted less than a month, the point guard is looking to bring the same energy to the court as a contributor that he was planning to have during his sit-out season. 
"I'm still going to come in working hard," Tsohonis said. "Now I gotta be more of a vocal point, and talking, and being more vocal to everybody, and getting guys in their space. I'm just ready for the opportunity. I stayed ready, even when I was redshirting. I just worked hard, kept my head down and kept pushing."
The freshman slowed his pace to single-digit scoring marks against Utah and Colorado, but with a cast of still unproven guards in Hopkins' offense, he could be relied on more and more down the stretch. And if his performances against Oregon and Oregon State are any indication, Tsohonis can light it up on the stat sheet on any night against any opponent. 
"[It's] just a great opportunity for me to step in and just try to take care of the team now," he said.
With just 10 games left in the regular season, Tsohonis will be critical to the future success of this year's version of the Huskies and beyond. And though he wore street clothes at games less than a month ago with his eye on next season, the future is now for the calm and collected freshman.
Reach Sports Editor Alec Dietz at sports@dailyuw.com. Twitter: @AlecDietz
Like what you're reading? Support high-quality student journalism by donating here.