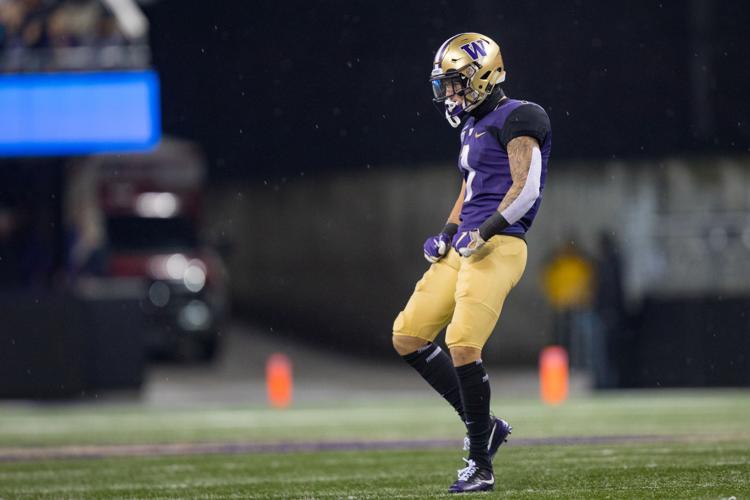 No. 18 Washington (+7)
The bye week for the Huskies did a lot for their ranking, but what's most important is that they finally got a break. The men in the purple and gold have been playing every Saturday for 10 straight weeks, and the break provides the UW an opportunity to recover heading into its final two games of the regular season, especially running back Myles Gaskin who has dealt with shoulder injury the past month.
Winners:
No. 16 Iowa State (+6)
The Cyclones are riding a five-game win streak right into Austin for a high profile matchup with the Longhorns this week. The winner of that game will be on the bubble for a spot in the Big 12 championship game, waiting for the outcome of the Week 13 duel between Oklahoma and West Virginia. During their win streak, the Cyclones have won by an average of nearly two touchdowns.
No. 22 Northwestern (previously not ranked)
After a couple of embarrassing home losses to Duke and Akron early in the season, Northwestern has strung together an impressive 5-2 stretch. Those two losses coming against Notre Dame and Michigan, who rank No. 3 and No. 4 respectively. I doubt many saw this coming, but the Wildcats' win over Iowa last weekend clinched them a spot in the Big Ten title game, giving them a shot at either Michigan or Ohio State with a trip to the Rose Bowl on the line.
No. 24 Cincinnati (previously not ranked)
The Bearcats have only lost once this season, though they have yet to play a ranked opponent. Cincinnati's biggest test of the season comes against No. 11 UCF this Saturday. Look for Michael Warren II in that game; he already has nearly 1,300 yards from scrimmage and 18 touchdowns on the season, especially considering that UCF has given up more than 200 rushing yards per game so far.
Losers:
No. 21 Mississippi State (-5)
Mississippi State got a taste of the Alabama special this past Saturday; the Bulldogs were shut out in Tuscaloosa and were seemingly out of the game after one quarter. The Bulldogs have put together a solid 6-4 season so far, but fail to get over the hump, with all four of their losses coming against the top teams in the SEC.
Michigan State (dropped out)
The Spartans' home game against Ohio State was their only chance of sneaking into the Big Ten championship game, but they squandered it. This was the first game of the season MSU failed to score a touchdown, with OSU running away thanks to its 17-point fourth quarter. Some good news for Spartan fans: last year's leading rusher LJ Scott, who has missed most of the season, has decided to redshirt and will return next year.
Auburn (dropped out)
Following last year's late season success and a strong support system around senior quarterback Jarrett Stidham, national title hopes were not unreasonable for the Tigers. Compound that with an early high-profile win against Washington, and Auburn looked to be one of the teams to beat. Since then, it has dropped nearly half of its games, and with its final SEC matchup against No. 1 Alabama, it's unlikely Auburn will even finish in the top half of its division.
Reach reporter Josh Eddy at sports@dailyuw.com. Twitter: @JoshTreEddy
Like what you're reading? Support high-quality student journalism by donating here.