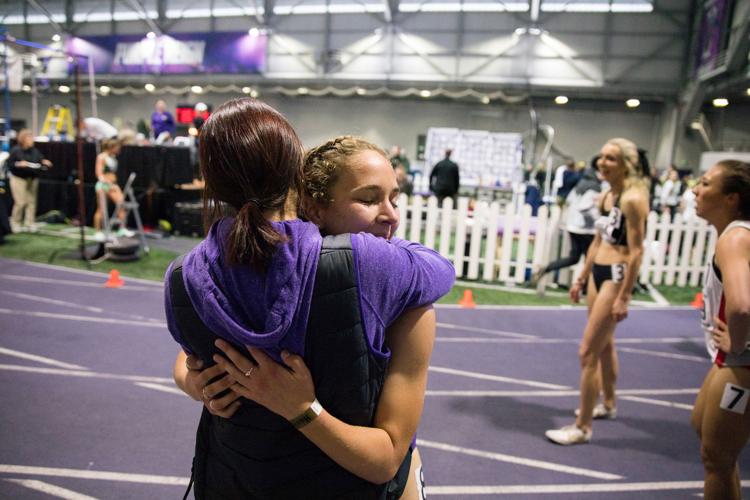 The final day of the NCAA West Preliminaries saw two more Huskies make nationals along with an athlete qualifying for an additional event.
Sophomore Jonah Wilson earned his way to nationals in a second event as he tossed 62 feet and 11.25 inches on his second attempt. WIlson also qualified for the discus throw Friday night, and will look to finish off a great season at in Austin, Texas for NCAA Outdoor Championships.
After not making nationals in the mile indoors, sophomore Allie Schadler redeemed herself by running a personal record of 4:14.67 in the 1,500 meters, is good for ninth best in school history. She shaved off two seconds off her previous best, and finished 10th overall among a crowded field.
Her teammate Mick Stanovsek is also Austin-bound after finishing the 1500-meter in 3:42.37. Stanovsek has had a decorated career with two All-America first teams and two All-America second team honors in his career. The Oregon transfer finished 11th in the mile run during the indoor season, and will look to improve upon that at the outdoor championships.
Overall, 12 different athletes qualified for nationals, with 13 entries in the meet total. Wilson was the only athlete to qualify in two events (discus and shot put). In two weeks, Washington's qualifying athletes will travel to Austin, Texas to conclude its outdoor track season.
Other Notes
- Although junior Katie Rainsberger ran a season-best of 4:15.86 for the 1500-meter run, she ultimately finished eighth and will not advance to nationals.
- Junior Angel Nkwonta finished the shot put with a mark of 47 feet and two and a half inches.
- Sophomore Jaylen Taylor jumped 47 feet and 7 ¾ inches in the triple jump to conclude his season
- Senior Fred Huxham ended his Husky career 14th overall in the 5000-meter run with a time of 13:58.16.
- After qualifying for the 3000-meter steeplechase last night, senior Emily Hamlin took 10th in her section with a time of 16:07.05 in the 5000-meter run.
Reach reporter Daniel Li at sports@dailyuw.com. Twitter: @Daniel_Li7