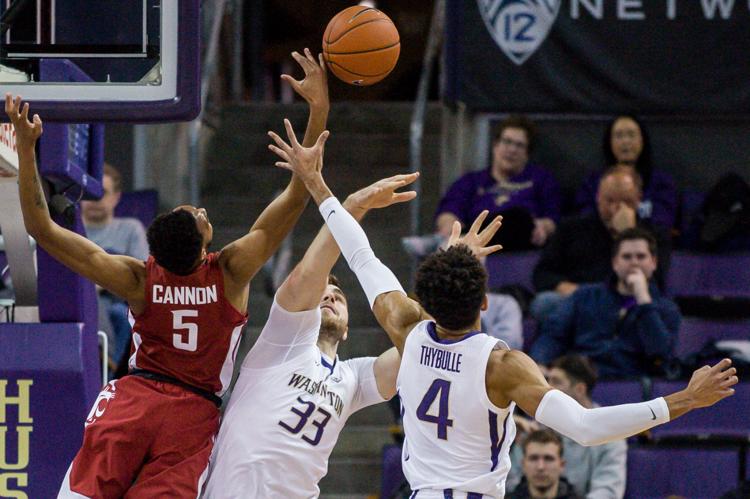 The Washington men's basketball team is back after the first road sweep in Oregon in nearly a decade. The victories extended the UW's winning streak to nine games and puts the Dawgs squarely in the NCAA tournament discussion.
With the extended winning streak comes more noise from the outside, but the Huskies (16-4, 7-0 Pac-12), familiar with premature postseason hype from last season, are not worried about that.
"Everybody talks about we have a good basketball team, and now we're focused on USC and how do we go out and beat them," head coach Mike Hopkins said. "I think last year we got caught up in all this ruckus and we learned from our mistakes."
The Huskies will look to improve their resume, entering this week at a perfect 10-0, as USC and UCLA visit the friendly confines of Alaska Airlines Arena.
The Trojans (12-8, 5-2 Pac-12) and the Bruins (11-9, 4-3 Pac-12) will both likely try to attack in the interior as they each rank in the top 10 in the country in average height. USC is led by the frontcourt duo of Nick Rakocevic 6-foot-11 and Bennie Boatwright 6-foot-10.
The size of the two upperclassmen will likely present a challenge unlike any other that the Dawgs have seen this year. The recent increased playing time for Sam Timmins will be put to the test on Wednesday as the junior is the only player above 6-foot-9 that can match up with the USC pairing. Timmins is playing well in conference play, picking up three blocks against Oregon State and scoring seven points in just nine minutes against Oregon on the most recent road trip.
Outside of Rakocevic and Boatwright, the Trojans will look to three Seattle natives: Shaqquan Aaron, J'Raan Brooks, and Kevin Porter Jr., to be significant contributors in their return back home.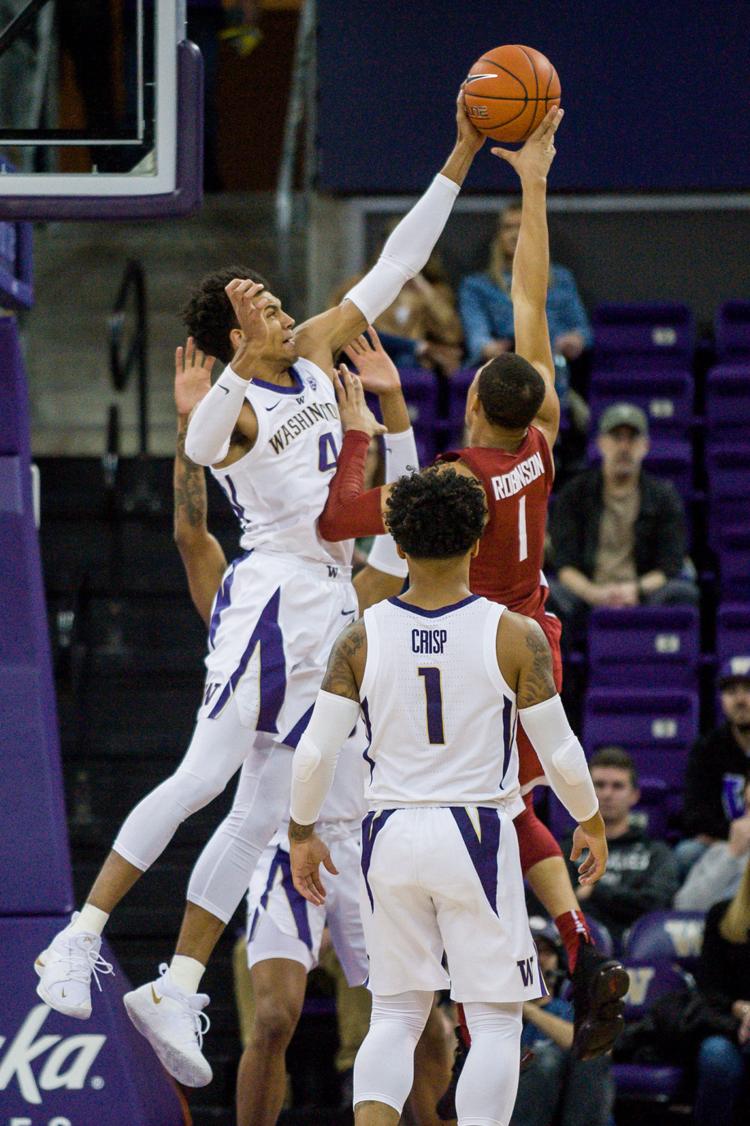 Down in Westwood, UCLA took a hit to its frontcourt when Shareef O'Neal unexpectedly had a heart procedure that will force him to miss the season. With the absence of O'Neal, the Bruins have relied on another star freshman, Moses Brown. Brown towers over the competition, both literally at 7-foot-1, and figuratively as he leads the country in offensive rebound percentage and is nearly averaging a double-double with 11 points and nine rebounds per game.
Look for Noah Dickerson, with 8.1 fouls drawn per 40 minutes — second best in the country — and Hameir Wright to go after Brown early and often to try to force him into foul trouble and not let him become a factor on the glass, as they did with OSU star center Kylor Kelley.
If Brown is on the bench, the Bruins will rely on sophomores Kris Wilkes and Jaylen Hands to get them going. Wilkes leads the team with nearly 18 points per game, while Hands has been a top-notch floor general with a nearly top-10 assist ratio.
Reach reporter Kyle Gehler at sports@dailyuw.com. Twitter: @KyleGehler