Somewhere in the Emanuels' family home, an old photograph features three-year-old Stevie Emanuels on the beach with his father, symbolically toting a plastic wiffleball bat, the first stitching along a lengthy seam of baseball memories.
Although Emanuels also played basketball growing up, a concussion in his sophomore year of high school forced him to make a straight-forward, defining decision.
"I can't imagine not playing baseball," Emanuels, now a junior starting pitcher on the UW baseball team, said. "It's just kind of been a passion since I was really young. When I was forced to choose, that's when it hit me, where it was like, 'Wow, I can really go for this.'"
For the most part, Emanuels has grown up on a hearty three-part diet: food, water, and baseball. The results are hard to ignore. At 6-foot-5, he quickly sprouted from tee-ball-crushing toddler to Little League standout to prolific Pac-12 ace.
After a head-turning career at Interlake High School in Bellevue, Emanuels began his career at Washington as a reliever in 2018, stranding 79% of his inherited runners during a UW freshman record 34 appearances, including an inning of work in Omaha at the College World Series.
Then, in 2019, Emanuels asserted himself as a shutdown closer, finishing fourth in the Pac-12 with a 2.36 ERA. Entering his junior year, he'd made enough of a case for UW head coach Lindsay Meggs to drag and drop his star reliever from the bullpen into the starting rotation for the 2020 season.
Luckily for the rest of the Pac-12 teams, 2020 got snipped short.
"The thing that guys who had seen him would agree with was that he was just about to explode," Meggs said. "People are gonna be able to project what he would have been like had this thing gone 56 or 66 games. They haven't seen the best of Stevie, and it's going to explode one day."
In his four starts, Emanuels and his scalding-hot fastballs and suffocating sliders sent opposing hitters scurrying back to their dugouts.
Before the season came to a screeching premature halt, through 22 2/3 innings Emanuels had racked up 38 strikeouts and a 0.79 ERA, good for first and third in the Pac-12 respectively. His 15.1 strikeout-to-walk ratio took No. 16 among all pitchers nationally.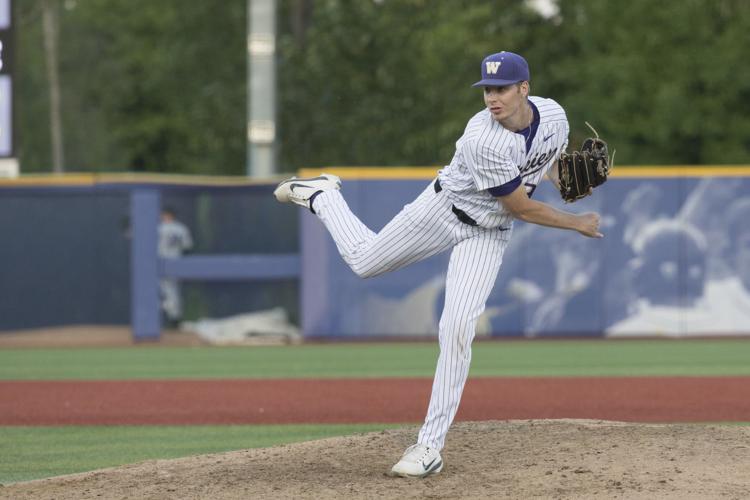 Statistical measurements are a good way to measure the contribution of any pitcher to his or her team. But what they failed to process in any tangible way — at least in regard to Emanuels and the Huskies — are the incalculable contributions of the team to its players.
The benefits go beyond that overwhelming feeling of confidence after a 13-strikeout performance, surpassing the crucial lessons about hard work and cool-headedness from coaches and mentors.
Even the burgeoning promise of the MLB and its monetary rewards wilt in comparison to what Emanuels and his fellow Huskies have stumbled upon in their days on the diamond.
Junior catcher Michael Petrie, Emanuels' work-out partner since their high-school days in King County, prizes his team's close camaraderie.
"It's pretty cool because all of us shared the same dream growing up, playing for the Huskies," Petrie said. "All of us feel that there's no place we'd rather be playing. That passion has just made being teammates, roommates, classmates, [and] friends just a lot of fun."
Like Petrie, after long days and nights at the ballpark, Emanuels would return to his house in the U-District, where seven of his closest friends, his teammates, arrived back home around the same time.
Some nights, they'll throw on a classic Will Ferrell flick — "Anchorman: The Legend of Ron Burgundy" is Emanuels' personal favorite — for valuable references on long travel days. During the season, the close-knit community keeps them sane at home and calm on the field.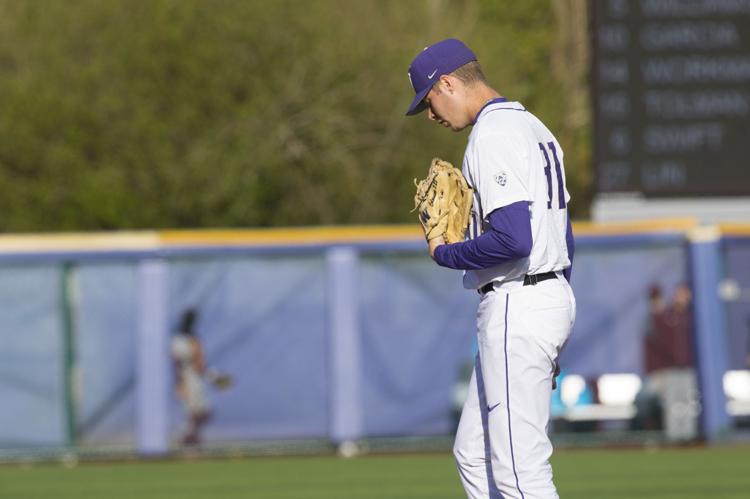 "It's tough to choose your best friends on a team like this because we're so close," Emanuels said. "Just the dynamic in the locker room, knowing that there's not a single guy on this team that I wouldn't want to see and spend time with, and knowing that I'm gonna get to go home after a long practice and live with my best friends. It's a pretty special thing."
During mound visits, Petrie keeps conversations with Emanuels and the rest of the pitchers refreshingly light-hearted, maybe even with quotes from "The Other Guys,"his personal Ferrell favorite.
"Our energy in the dugout during the games always toes the line of crazy, but when we're having fun we're playing well," Petrie said. "[Emanuels] does a really good job of staying focused, and he's always locked in, so my job is kind of to be the other side, to keep him loose, keep him light."
With Emanuels, though, it doesn't take much for his catcher to settle him down. Throughout his entire career at the UW, including moments of typically sweat-drenching stress, like pitching in the College World Series as a freshman, Emanuels' heart-rate rarely passes 50, at least not visibly.
For instance, Meggs remembers sending Emanuels, a 19-year-old freshman at the time, out to the hill for presumably the most nerve racking inning of relief in his life against Oregon State in the 2018 College World Series.
"You wouldn't know if he was just getting loose in between innings of an intersquad game," Meggs said. "He just looked so calm and poised. And this is a freshman taking the mound in Omaha against the number one seed in the country. That's when I knew we had something special on our hands."
The right-handed ace's nonchalance in almost any situation can be somewhat shocking. His head coach, in fact, initially mistook Emanuels' easy-going nature for borderline apathy.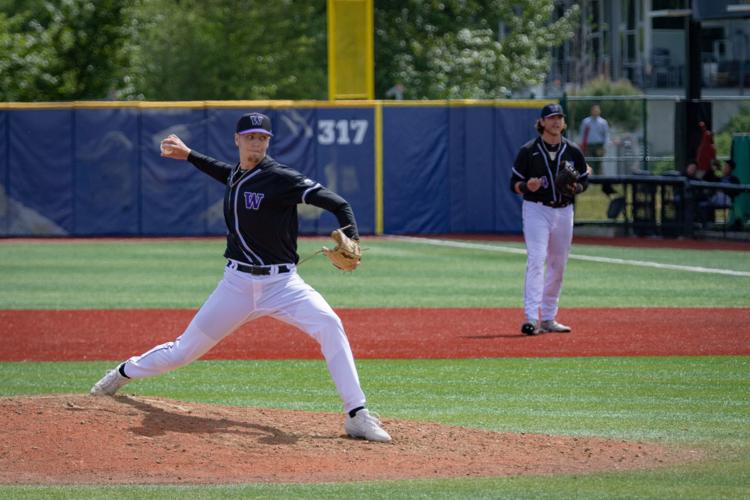 What soon became apparent through an unmistakable devotion to the game and a voracious work ethic is that Emanuels does care. He lives and breathes UW baseball, soaking up all he can from his team, his school, and his closest friends before it ends, whenever that may be.
"When you talk about the upcoming draft in June or July, or whenever they're gonna have it, his name is always the one that gets mentioned first," Meggs said. "But that's not what his focus is on. He's unselfish to the degree that he's always talking about the team. You won't hear him say the word, 'I' or 'me,' you know, it's always about the team."
Still, professional ball tempts the humblest of prospects, Emanuels notwithstanding. And with MLB scouts focused on him from all corners of the nation, the junior phenom faces a perplexing decision, liable to faze evenhim.
But he doesn't show concern. Regardless of what he chooses to do, he knows his teammates, his roommates, his best friends, have his back wherever and whenever he goes.
"There're so many things that haven't been decided yet, so it's kind of hard to make a prediction," Emanuels said. "The good news is that either way it's kind of a win-win situation. I'd love to be back next year, putting the purple-and-gold back on and playing with my best friends, but also getting the opportunity to play pro ball would be pretty special."
Reach reporter Nick Mendro at sports@dailyuw.com. Twitter: @m_mendro
Like what you're reading? Support high quality student journalism by donating here.