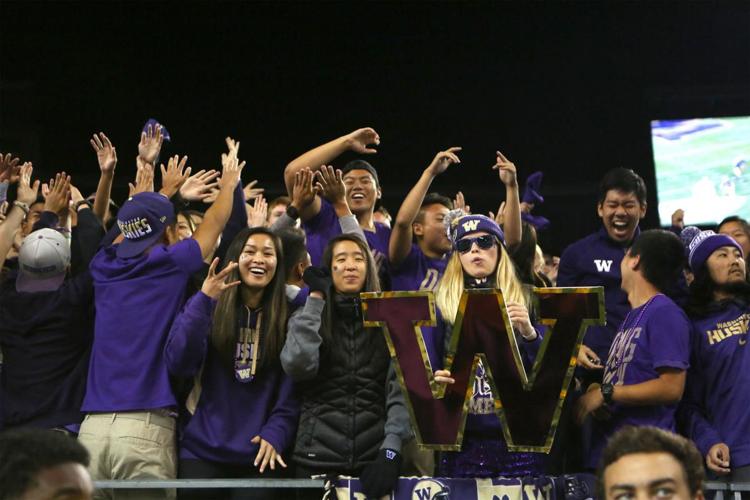 As autumn quarter kicks off at the UW, the west end zone at Husky Stadium is expected to return to full capacity. Here's everything the Dawg Pack should know before watching the UW takes on Arizona State.
What have you missed?
Washington comes into Saturday tied at No. 10 in the AP poll, down a few spots after starting the season at No. 6.
The drop came after one of the most high-profile season openers the Huskies have ever played, when Washington flew across the country to take on No. 9 Auburn at Mercedes-Benz Stadium in Atlanta.
The Huskies lost a gritty battle to the Tigers 21-16 to open the season 0-1. During the game, senior tailback Myles Gaskin broke Napoleon Kaufman's record for career rushing yards by a UW back. As of now, Gaskin has 4,326 career rushing yards and 47 career rushing touchdowns, good for seventh and eighth all-time in Pac-12 history.
Speaking of the UW record book, Jake Browning is back for his fourth year at quarterback on Montlake, and he is solidifying his place in it. He already has the school record with 82 career touchdown passes, and needs just 352 yards to break Cody Pickett's mark.
Washington bounced back from the tough start by thrashing FCS North Dakota 45-3 in its home opener. Last weekend, the Huskies went on the road again, this time opening up Pac-12 play in Salt Lake City against Utah. Gaskin ran for 143 yards and the UW defense put on a clinic of physicality against the Utes in a 21-7 win.
Dawg Pack guidelines
As the UW welcomes thousands of new undergraduates to campus, here are a few reminders before the Huskies kick off this Saturday.
Be early, be loud, and stay until the final whistle. Showing up 15 to 30 minutes before kickoff typically ensures a decent spot in the student section, even for big games.
Being loud is crucial — something that the Washington defense rallies behind. Make noise while the Huskies are on defense and amp it up a few notches on third down. Save your voice while quarterback Jake Browning and the offense are at work.
Staying for an entire game seems to be the toughest one for college students, particularly in the Northwest where rain is a given on most fall nights. Wear a rain jacket or poncho to stay dry and don't miss the inevitable chaos of #Pac12AfterDark.
After the game, the Dawg Pack joins the players, cheerleaders, and marching band in singing Bow Down to Washington (which every Dawg should learn the words to).
In summary: wear purple, make noise, and ride out the rain. Enjoy your time on Montlake witnessing the resurgence of Husky football.
Welcome back, Dawg Pack. We've missed you.
Reach The Daily Sports Staff at sports@dailyuw.com. Twitter: @UWDailySports