On the surface, junior Parker Kennedy and freshman Ollie Thorner are an unlikely duo. 
Though the two are similar in stature and both compete as multi-event athletes for the Washington track and field team, the training partnership they've formed is improbable and the friendship that's evolved from it is even more so.
The two first met when Kennedy served as Thorner's host during his official UW recruiting trip in October 2018. The freshman, who'd ventured all the way from his hometown in Street, England, had always considered a collegiate experience in the United States to be the next step in his track and field career.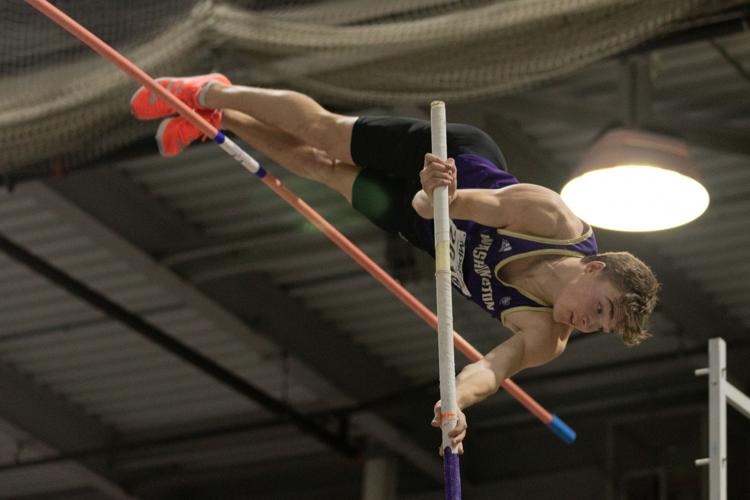 At the time of the visit, Thorner was among the top junior multi-event athletes in all of Britain. He had recently competed in the 2018 European U18 Championships, finishing 12th overall in the decathlon, and would soon go on to take first and third in the same event at the 2018 Swiss National Combined Events Championships and the 2019 England U20 Combined Events Championships.
Kennedy on the other hand, already a student-athlete at the UW, was in the process of transitioning his main focus from pole vault back towards the multi-events, which he'd had success in as a freshman and throughout his junior career.
Following Thorner's official visit to Montlake and his tour of the UW's campus, little doubt remained in his mind as to where he should attend school.
"As soon as I came to visit in October two years ago, I met everyone and saw the facilities and I knew this was where I needed to be," Thorner said. "I didn't even look at any more colleges, I just came here." 
Since then, Kennedy and Thorner's relationship has evolved from that of an upperclassmen host and a promising young recruit into a formidable and productive training partnership. Given that they participate in the same events, they compete with each other on a daily basis in practice, meets, and in the weight room. Associate head coach Toby Stevenson, who is responsible for jumps and multis, summed up their training partnership in a few words.
"They push each other every day," Stevenson said. "And that's just what the sport is about."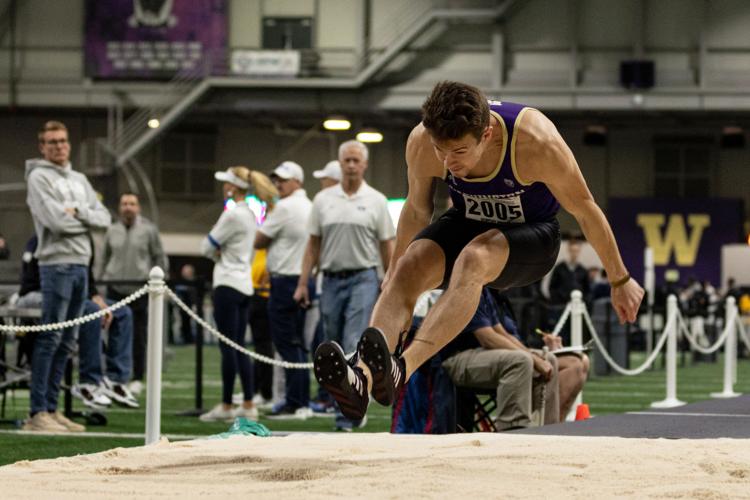 Kennedy credits the competitive nature of their daily interactions with the progression of both athletes' performance.
"We're a lot alike, both physically and personality-wise, so we can push each other similarly in all events," Kennedy said. "He pushes me in events that he's better at, like in high-jump, and I'm pulling him along in some of the throws and sprints."
From Thorner's perspective, working with Kennedy marks the first time that he's been paired with another multi athlete of a similar caliber, and he's quickly realizing the benefits that a strong training partner can provide.
"When I was back in the U.K., I was working with my old coach and I was the only decathlete in the program," Thorner said. "There were a lot of individual athletes around doing individual events, but the benefit I've found of working with someone who literally has the same mindset as me is that we're both trying to do the same thing, and it helps so much."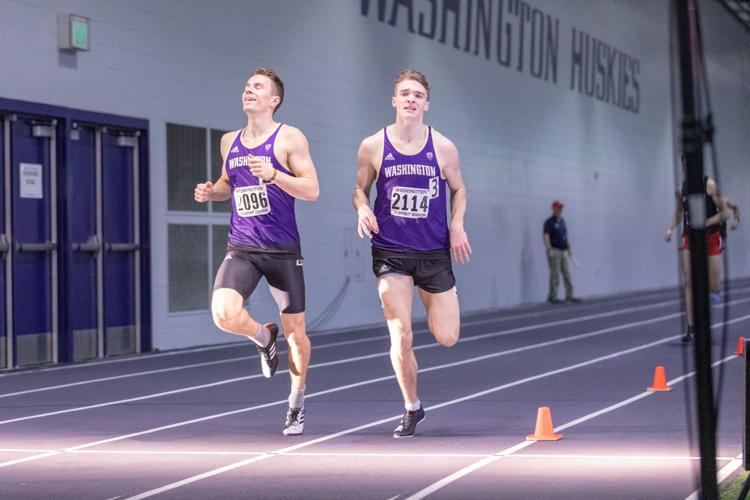 But while the genesis of the pairs' relationship is rooted in competition, the nature of their daily interactions has not stopped Thorner and Kennedy's bond from blossoming into much more than that of a simple training partnership. In Kennedy's words, the two have become "best friends."
Whether they're fooling around on campus or carpooling between Thorner's dorm and the team's training facility, the two are constantly in each other's company. However, in true athlete fashion, their competitiveness often spills over from the track and into their personal lives. In fact, they've found a potentially unexpected means of channeling their constant will to best each other.
"We're always competing and messing around and are just your typical athletes really," Thorner said. "We play ping pong a lot in our down time … the whole squad plays ping pong basically." 
When asked who usually comes out on top of these frequent and undoubtedly competitive ping pong matches, Thorner laughed aloud and answered in as humble a manner as he could muster.
"I'd like to say I'm champion of the ping pong table, but I'm sure he'd tell you otherwise," Thorner said. "I'm sure when you speak to him it'll be a completely different story."
Regardless of who typically triumphs in these matches, the competitive yet enjoyable bond that Kennedy and Thorner have created is something that undoubtedly benefits the performance of both athletes. The latter mentioned that the two of them often discuss various technical aspects of different events in their spare time and constantly bounce new ideas pertaining to the execution of certain maneuvers off each other, something that's impressed their coach.
"They're always together," Stevenson said. "I think they've figured out that combination or that balance between respect and friendship, that you can compete as competitors on the field or on the track and be true friends off the track."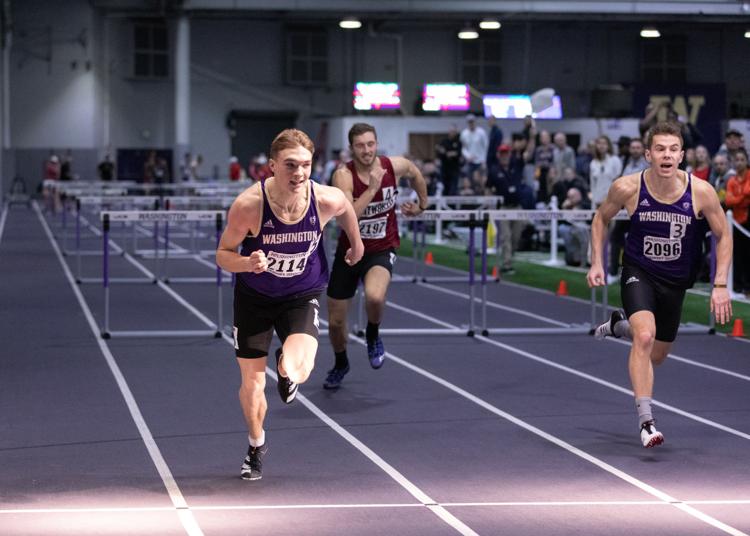 While the foreseeable future for sporting events around the world remains relatively unknown due to the current pandemic, both Thorner and Kennedy mentioned that their goals as a pair are unchanged. 
The two have their focus firmly set on reaching the 2021 Indoor and Outdoor NCAA National Championships. If there is one thing that remains certain during these unprecedented times, it's that the relationship Kennedy and Thorner have forged will undoubtedly play a tremendous role in helping them get there.
Reach reporter James Price at sports@dailyuw.com. Twitter: @_jamesprice_
Like what you're reading? Support high-quality student journalism by donating here.