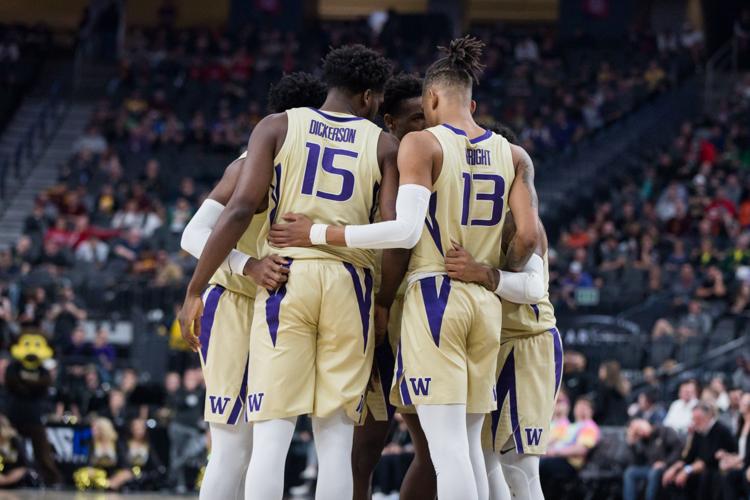 COLUMBUS, Ohio — In a rematch from eight years ago, the Washington men's basketball team will take on North Carolina in the Round of 32.
In 2011, the Dawgs were led by Isaiah Thomas and their top-10 offense. Head coach Lorenzo Romar's team wasted no time getting up the court, ranking No. 4 in average possession length on offense. On the other side the Tar Heels, led by freshman Harrison Barnes, had a top-10 offense as well, but they had an elite defense to match and dashed the Dawgs' Sweet 16 dreams in an 86-83 thriller.
"I remember they were very, very good," North Carolina head coach Roy Williams said. "We were lucky to win the game."
Eight years later and the Huskies (27-8, 15-3 Pac-12) will look to do something that the past iteration could not by beating the Tar Heels. This year's matchup looks entirely different. The UW's strength under head coach Mike Hopkins has shifted from a quick offensive explosion to a more defense-oriented, control-the-tempo gameplan. Led by Defensive Player of the Year finalist Matisse Thybulle, the Huskies are ranked in the top-five in the country both steal and block percentage.
"He's really good and really active," UNC freshman Coby White said. "He is a great athlete, long, knows how to use his hands and has good instincts. I saw him block a couple of three-point shots and I was like 'How did he get there?'"
Thybulle is thriving in the 2-3 zone that Mike Hopkins brought over from Syracuse. Although the Tar Heels have some experience with the zone defense by going up against Syracuse at least once a year, it is still a change of pace that can be tough to prepare for with such a short turnaround time.
"You don't know what it's like until you play against it," Thybulle said. "You can't duplicate it because you don't do it. It's a huge advantage for us. You can try and duplicate our zone, you can try and duplicate me, but you can't do it. We're the only us that exists, and we're the only ones who do what we do."
The Tar Heels (28-6, 16-2 ACC) are once again one of the fastest teams in the country. The best comparison might not be to the 2011 matchup but instead, Washington's meeting with Gonzaga earlier this season. The Washington defense slowed the Bulldogs' offense up to the point that it took a Rui Hachimura game-winner for Gonzaga to escape with a win.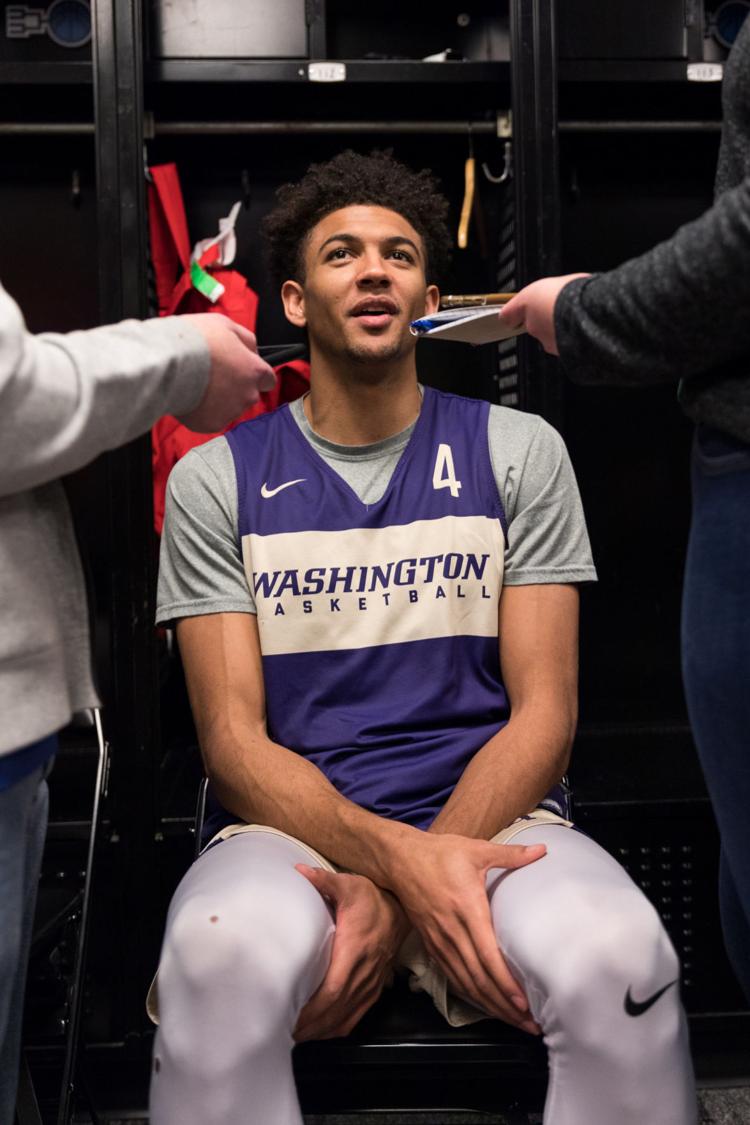 The pace of play will likely play a significant factor in the battle of two vastly different styles.
"When we can control the pace, we are comfortable and poised," Thybulle said. "That poise is what carries us through a lot of games."
The Dawgs can look back on that performance as they prepare to face another No. 1 team.
"It gives us confidence," Jaylen Nowell said. "When they were the No. 1 team in the country, we all said the same thing, we wanted to make sure that we didn't care about the rankings at all and that we just went out and played our hardest, and we fought until the last buzzer sounded, so that is what we are going to do with these guys."
When the Huskies step on the court at 11:40 a.m. PT, they know they will be overlooked once again, but they are not too worried about what the outside noise has to say about them.
"Being an underdog is the best place you can be," Thybulle said. "You've got nothing to lose and everything to prove."
Reach reporter Kyle Gehler sports@dailyuw.com. Twitter: @KyleGehler