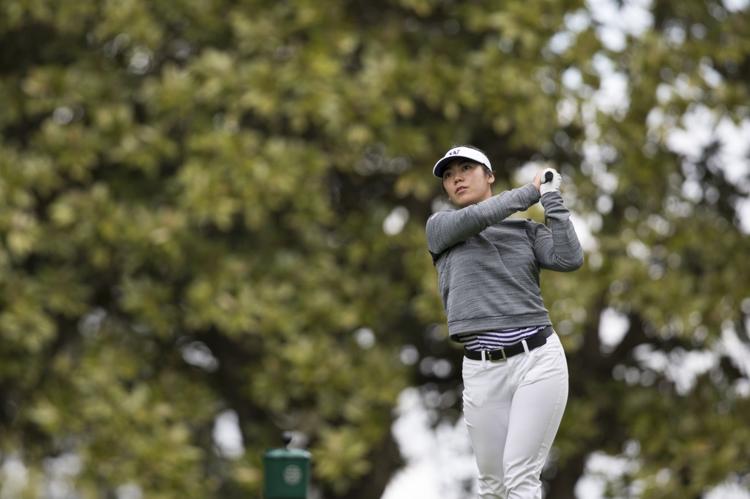 The No. 14 Washington women's golf team hosted the Pac-12 championships at Broadmoor Golf Club, finishing in seventh at the par-72 course just a short ride from the UW campus.
The Huskies sat in sixth after play Sunday and Monday, but dropped a spot after play Tuesday. No. 2 UCLA was the only team to finish under par over the course of the tournament. The Bruins led from start to finish, posting the three lowest round totals any team scored over the three days of play.
Junior Sarah Rhee led the Huskies on Sunday, shooting 4-under 68 to tie for first overall individually. She fell slightly in the leaderboard Monday and Tuesday, tying for ninth with a total score of 216.
On the flip side, junior Wenyung Keh improved her score as competition went on. After shooting a 73 in the first round, Keh broke under par, shooting 1-under 71 — including an eagle on the seventh hole — Monday, then bettering her score by a stroke Tuesday to finish in a tie for fifth.
Junior Julianne Alvarez shot 3-over 75 in her first and last rounds, but had a tough time Tuesday, including a pair of double-bogeys to finish with an 80 in the middle. She ended up in a tie for 40th.
Freshman Rino Sasaki finished just a stroke behind Alvarez in a tie for 44th, but had a much more up-and-down time doing so. She started off her first rounds with three birdies on the front nine, but went five over on the back nine to go into Tuesday on 77. She improved her score on the second day of play, slimming by three strokes with three birdies. But Tuesday she fell to 44th, shooting 8-over 80 with six bogeys and a double bogey.
Sophomore Karen Miyamoto capped off the UW's scores at Broadmoor, shooting 77's her first two rounds before scoring a 79 on Tuesday to wrap up in a tie for 48th with a total score of 233.
Washington will learn whether it made NCAA regionals tomorrow at 2:30 p.m.
Reach Sports Editor Josh Kirshenbaum at sports@dailyuw.com. Twitter: @J_Kirshenbaum