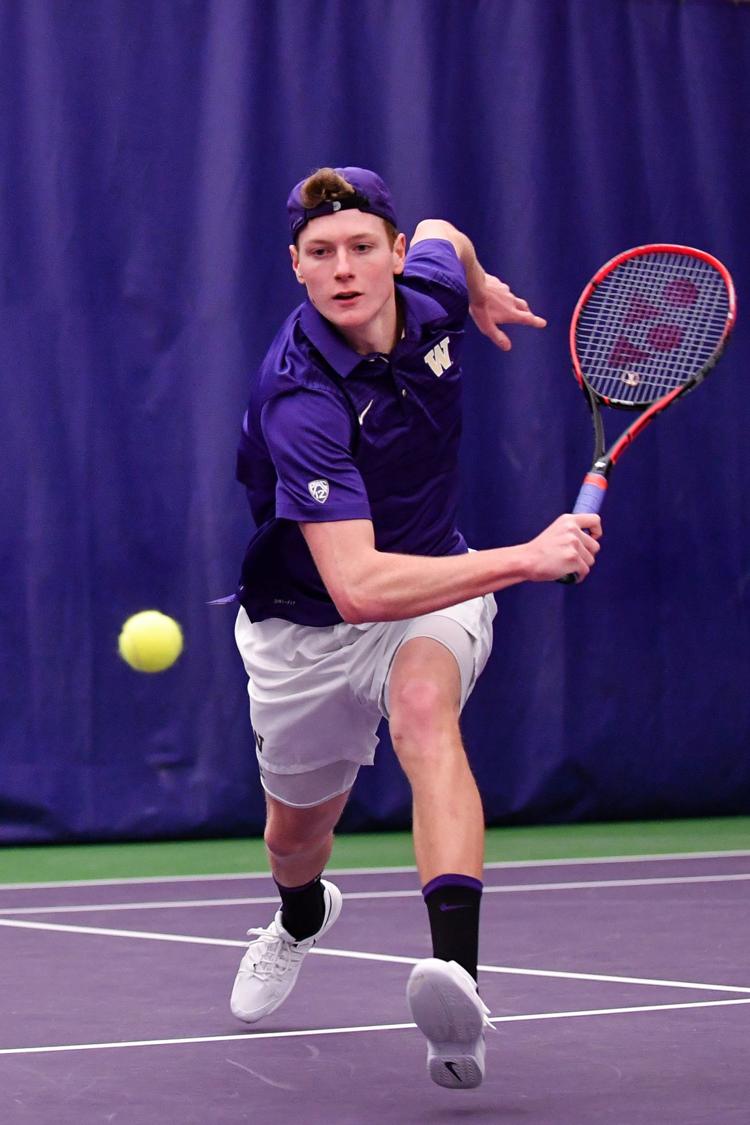 After an unexpected trip to Cheney on Monday, the Washington men's tennis team is right back at it as they travel down to California this weekend to take on No. 31 California and No. 4 Stanford. 
The trip to take on Eastern Washington was an excellent bonding opportunity for the Huskies (13-10, 2-4 Pac-12) as they drove across the state. 
"We had a lot of fun, without a doubt it was a college road trip," head coach Matt Anger said. "A lot of driving. We had fun playing and then we drove back. It was a fun day with the guys and definitely a college trip."
The match came together late Sunday night in a bit of a surprising twist.  
"It was something that was in the works with another team, and at the last second, they passed," Anger said. "I was actually talking with the Eastern Washington coach about something else …  Our schedule was pretty full, and yet we had an open date. We pulled it all together and made it work and had fun doing it."
The Huskies have to rebound after the draining trip as they close out the regular season. The added obstacle shouldn't be too much of a burden going forward. 
"To be honest, I don't think it changes things too much," freshman Jack Davis said. "We still have the same mindset just to go out and play our best. I think it toughens us a little bit, having to deal with that."
The trip down to California will put that toughness to the test as the Huskies face two ranked teams, including the Cardinal (18-2, 5-1 Pac-12). With this being the final weekend before the Pac-12 tournament, the Huskies will try to leave it all out there to come away with a win or two. 
The Huskies are not dreading the level of competition they are about to face. In fact, they are excited to go out there and show they aren't too far away from that. 
"I think we as a team know that we really can be a top-10 team," Davis said. "We have opportunities to prove that coming up. Really it's just about us sticking together and every single guy going out there and giving it his all and fighting for every point." 
Reach reporter Kyle Gehler at sports@dailyuw.com. Twitter: @KyleGehler.