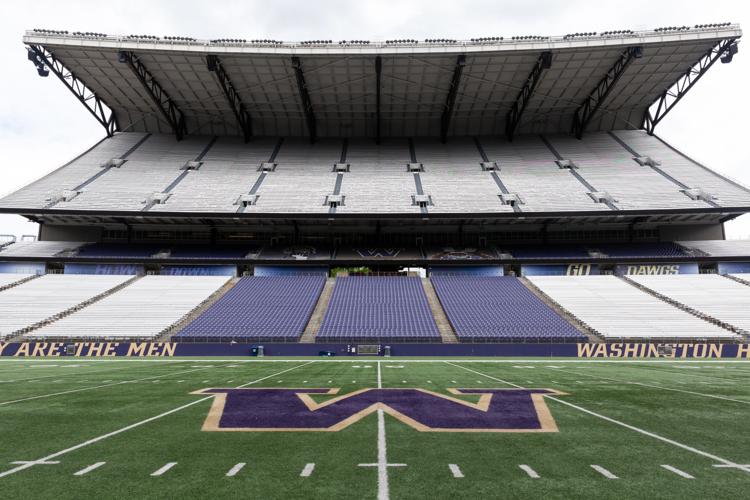 The Washington athletics department announced a slew of changes to alleviate financial pressures caused by the COVID-19 pandemic in a press release on Friday that included salary reductions, operating budget reductions, and the creation of a new diversity position. 
"The department together is committed to maintaining all 22 of our programs and to providing a world-class education and athletic experience for our students," Athletic Director Jen Cohen said in the press release. "While these decisions are difficult, this shared sacrifice model from our coaches and staff allows us to continue the momentum our student-athletes, coaches, fans and Tyee Club donors have built."
Cost-saving measures go into effect July 1 and will stay in place until June 30, 2021.
To start, contract staff will take voluntary salary reductions. Head coaches are looking at a 5% minimum cut, while assistants will be scaled down a minimum of 3%. Additionally, the 156 professional, classified, and union staff will rotate two- to four-week temporary furloughs. According to the press release, this will save $5 million — or 10% of the staffing budget. 
Along with lowering salaries, Washington's overall operating budget will be reduced by 15%, or approximately $8.5 million, and current vacant positions will remain unfilled until June 30, 2021. Any non-essential vacancies that occur during the year will stay open for a minimum of three months.  
"We have significant challenges ahead," Cohen said. "But we remain hopeful that our Husky family will come alongside us to support our students and teams that bring so much pride and joy to our community."
Cohen, along with football head coach Jimmy Lake and men's basketball head coach Mike Hopkins, has also agreed to a 5% salary reduction, and all three have also waived their incentives for the year.
Lake and Hopkins also made $100,000 donations to help the athletics department create a senior-level diversity and inclusion staff position, who will be hired before the end of the summer. Cohen also donated $50,000 to the Competitive Edge Fund, which supports student-athlete resources and development.
Reach Sports Editor Andy Yamashita at sports@dailyuw.com. Twitter: @ANYamashita
Like what you're reading? Support high-quality student journalism by donating here.