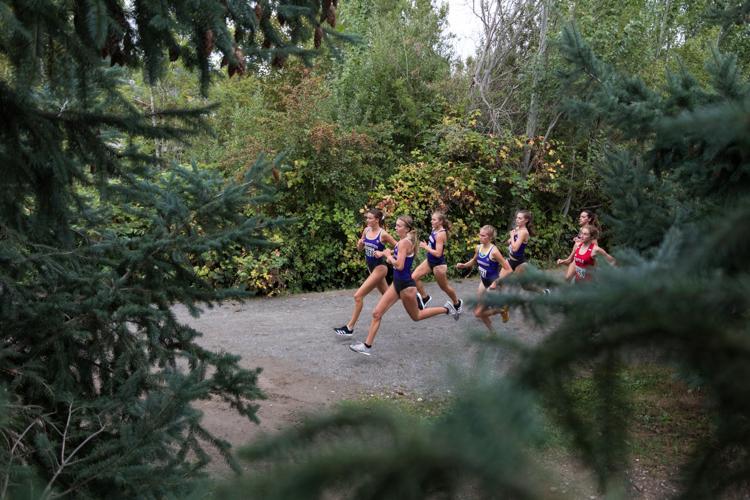 In the final event before NCAA West Regionals, the No. 3 Washington women continued their strong season with a dominant second-place performance at the Pac-12 championships in Monmouth, Oregon, thanks to fourth and fifth place finishes from senior Katie Rainsberger and freshman Melanie Smart. 
The Huskies' 55 points is the best score the Washington women have achieved since they won the event in 2009. The Dawgs placed all five scorers in the top-20 and got seven in the top-25. 
Competing against five other ranked teams, Smart continued her meteoric ascent. The Australian has placed fifth or higher in each of the first three races of her collegiate career. But it was the veteran Rainsberger, who retained her place atop the scoring table for the Huskies by finishing fourth overall. 
The pair led the pack for most of the race, but entering the second split, Washington sat in sixth place. But a massive surge from sophomore Shona McCulloch, junior Allie Schadler, and sophomore Camila David-Smith put them into second. 
McCulloch finished in 12th, up 28 spots from last season at the same meet for her best finish of the season. Schadler in 15th and David-Smith four spots later in 19th wrapped up the scoring. Just 46 seconds separated Rainsberger and Oklahoma transfer Hayley Herberg in 25th, the Huskies' seventh finisher. 
But despite the strong performance, it wasn't enough for the Huskies to catch No. 2 Stanford, who had the individual champion Fiona O'Keeffe and swept the podium to win with just 27 points. 
Rainsberger and Smart weren't the highest finishing Huskies though. Earlier in the day, the No. 7 Washington men's team finished in fifth due in large part to a third place finish from Iowa State transfer Andrew Jordan. He crossed the line just four seconds behind the winner. 
But the Dawgs didn't build on that momentum enough. Junior Tibebu Proctor finished in 18th with senior San Francisco transfer Jack Rowe one place behind him. Sophomore Isaac Green was the fourth Husky across in 23rd and freshman Sam Tanner scored for the first time with his 24th place finish. 
Colorado claimed the conference crown behind individual title winner Joe Klecker. 
The Huskies now get another break before heading to Colfax, Wash. for the Regionals on Nov. 15 where they will attempt to earn an automatic bid to the National Championships. 
Reach reporter Andy Yamashita at sports@dailyuw.com. Twitter: @ANYamashita