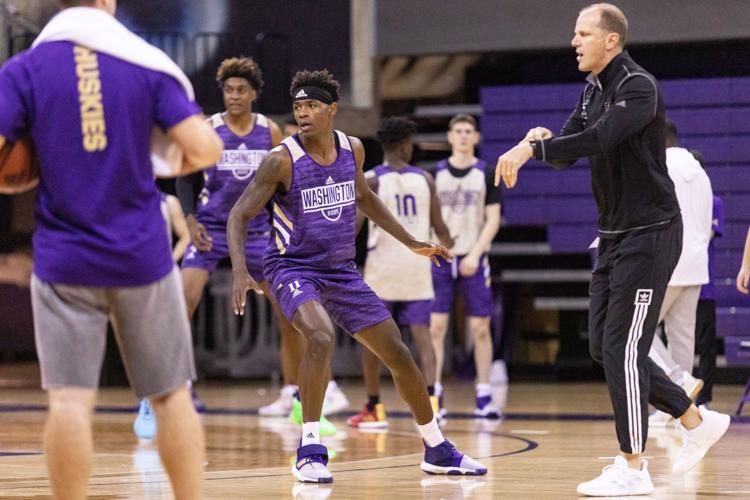 While college students around campus are buying costumes and getting ready for Halloween parties, the Washington men's basketball team will don its Adidas uniforms for the first time in an exhibition this Thursday against Western Washington. 
When they do, the Huskies will be led by a completely different looking group of players, including five-star freshmen, a couple of surging juniors, and some unknown second-year players. 
"I'm just excited, we're ready to get out on that floor in front of our fans and make some things happen," junior Nahziah Carter said. 
Along with fellow junior Hameir Wright and senior Sam Timmins, Carter has seen an increased leadership role this year following the departure of a significant senior class. 
With David Crisp, Matisse Thybulle, Noah Dickerson, and Dominic Green all graduated, Carter is now one of the older guys on the team, and one of the top contributors from a season ago. 
"You can't be the young guy forever," Carter said. "I was that young guy for two years. It's a big step in maturity for me. Some things you need in life, and I guess I needed this in my life. Learning from those guys last year, I think I've been able to mature beyond my years and I'm able to be a leader for those young guys."
With so many of their former stars having moved on, Carter is the only player on the squad who averaged more than three points a game in 2018-19. The junior says that having all that leadership on the team a year ago has helped him grow and see what he needs to do this year for the team to be successful. 
"You have to practice what you preach," Carter said. "You can't go into a locker room and just give a pep talk, you have to go out there and set the tone, and make plays and encourage others to do the same."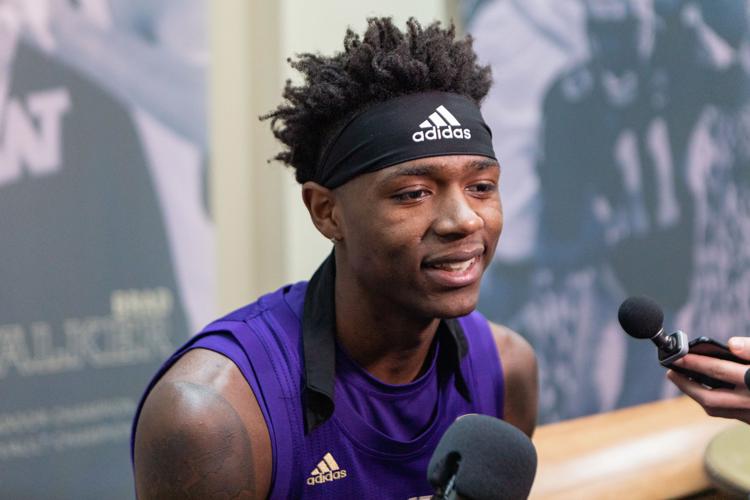 But despite the added challenge of leadership, Carter hasn't approached this season any differently than he did his previous two. He says that he is attacking this year the same way: by being in the gym every day and helping guys learn head coach Mike Hopkins' system as needed. 
So what can you expect from the new-look Huskies and Carter this season? 
"Leadership, and some more minutes out there," Carter said. "I don't want to spoil the surprise for you guys; you'll have to wait and see."
Reach Sports Editor Alec Dietz at sports@dailyuw.com. Twitter: @AlecDietz
Like what you're reading? Support high-quality student journalism by donating here.