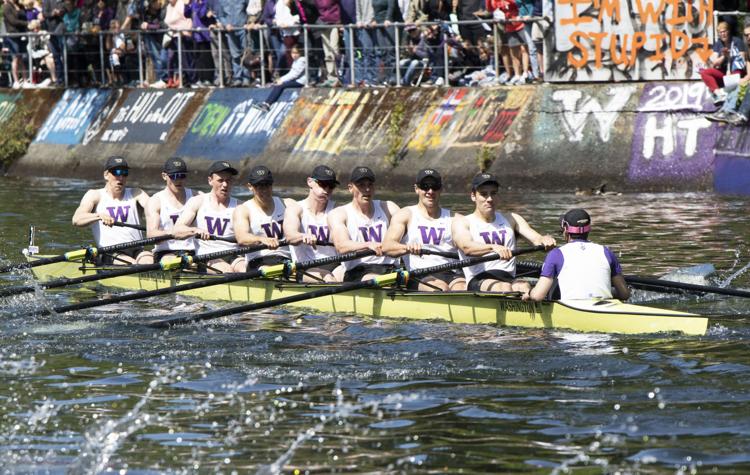 The last race of the fall season for the Washington rowing programs will be the Head of the Lake. Instead of the usual 2,000-meter races during the spring season, the UW men and women are set to traverse a three mile course which begins in Lake Union.
"We're going to have a big pairs race on Friday or Saturday and that's going to set the lineups for the eights," women's head coach Yasmin Farooq said. "I can't wait to see who's going to be in those lineups."
The boats and their respective crews will be released in an almost relay race fashion as there will be an opportunity to pass other boats in a course filled with barriers, twists, and turns.
Washington saw incredible success last year in this event as the UW women captured first in the championship eights and junior varsity eights. In this year's edition, the 40th annual Head of the Lake, the women are only going to compete in the eights.
The energy and excitement surrounding the Montlake Cut should make for a great environment for both the rowers and the fans alike.
"This is the end of the fall season and it's a great celebration of Husky rowing for our team and our fans," Farooq said.
UW men searching for foundation after losing lots of upperclassmen
The men's team is coming off two consecutive weekends of racing after competing at the Head of the Charles and the Princeton 3-Mile Chase.
Similar to the women's team, the UW men earned first place in all their races last year: the collegiate, JV and third varsity eights, the championship four, and the open single sculls. The team is expected to compete in the same events this year.
"This is our last opportunity to put everything together," men's head coach Michael Callahan said. "It's our last opportunity to see where we are and learn something about ourselves before we have to go into the winter."
Callahan lost 14 seniors due to graduation last year but that's provided a window of opportunity for a lot of the younger guys to earn spots in the top two boats.
"We have a lot of strong young guys and we're giving them a lot of opportunities," Callahan said. "We took two trips, one went to Boston and then last week we went to Princeton to give guys racing opportunities really early in the season."
Establishing a core for the top two boats is a goal the men's team is looking to achieve this weekend.
The Head of the Lake regatta kicks off at 8:00 a.m. Nov. 3.
Reach reporter Evan Wong at sports@dailyuw.com. Twitter: @evan_wong29
Like what you're reading? Support high-quality student journalism by donating here.