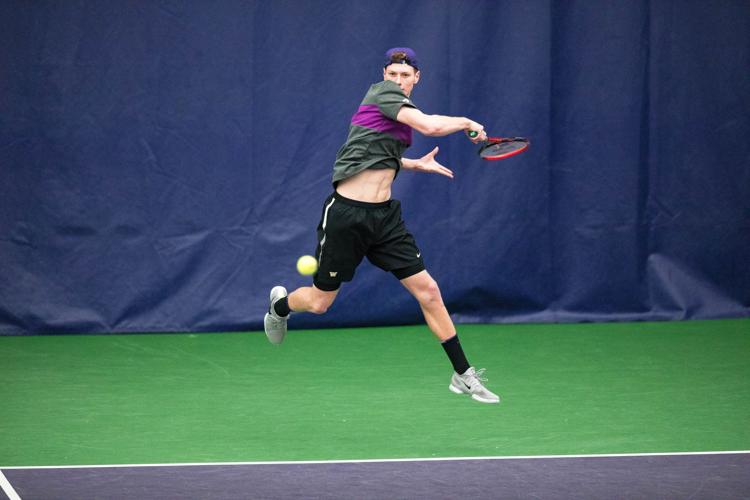 The Washington men's tennis team came out strong in its first road trip of the season, beating No. 48 San Diego 4-2.
The Huskies (9-7) started the afternoon with an impressive doubles performance. Senior Jake Douglas and freshman Jack Davis teamed up once again and breezed to a 6-1 victory to give Washington an early head start. The Dawgs were able to sustain the momentum as juniors Kawika Lam, and Enzo Sommer beat the No. 79 doubles pairing in the country in August Holmgren and Joel Gamerov 6-4 to give the UW the 1-0 advantage.
The strong doubles performance is encouraging for the Huskies after an impressive start the last match against No. 3 UCLA as well.
"Pulling out a match like this is a team effort," head coach Matt Anger told GoHuskies.com. "We had good performances from a number of guys, starting with doubles. That was good to see for us to get that doubles point. Singles was a battle. We were able to get those matches in straight sets, which was nice."
Both Davis and Douglas carried their doubles win over into singles. Davis opened up the singles scoring for the Huskies with a 6-4, 6-2 win over Garrett Kurtz. No. 82 Douglas won a tight match 6-4, 6-4.
Sommer did not have the same success following his doubles victory. He fell 6-4, 6-2 to No. 121 Gamerov to put the Toreros (6-7) on the board. Junior Piers Foley also lost in straight sets, 6-3, 6-2, cutting the UW lead to 3-2.
No. 80 Senior Mitch Stewart put away No. 77 Holmgren to clinch the match for the Huskies. Sophomore Amit Batta had his match called prior to the final set. He took his first set 7-5 before dropping the second 3-6.
Washington will close out its road trip Friday against San Diego State.
Reach reporter Kyle Gehler at sports@dailyuw.com. Twitter: @KyleGehler