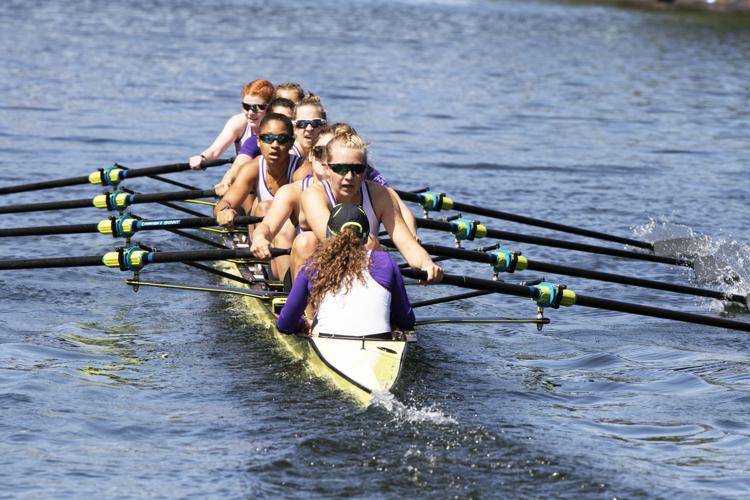 The Washington men's and women's rowing teams are heading into their respective national championship regattas with plenty of momentum after capturing the Pac-12 championships two weeks ago. The UW men are set to compete in the Intercollegiate Rowing Association (IRA) Championships on Lake Natoma in Gold River, California this weekend, while the UW women are heading to Indianapolis for the NCAA championships.
After a disappointing third place finish in the varsity eight race at Pac-12s, the No. 1 UW women's crew will look to learn from that experience and beat both California and Stanford this upcoming week at NCAAs.
"This is what we have worked for for so long," senior Calina Schanze said. "Now it's time for the hard workouts in the fall and winter to pay off."
Despite a disappointing finish in the varsity eight, the rest of the UW boats grabbed Pac-12 championships in Gold River and will look to continue that success now in Indianapolis.  
Last season, the Washington women finished second overall with a first-place finish in the second varsity eight championship and second place finishes in the varsity eight and varsity four.
The No. 2 Washington men are returning to the location where they swept the Pac-12 championships for the third consecutive season.
"I'm looking forward to the final races for this senior class," UW coach Michael Callahan said. "I'm excited to see what that sixth gear looks like for this team."
Washington earned national titles in the second and third varsity eights at last year's IRAs and captured the Ten Eyck Trophy as they scored the most overall points. However, in the varsity eight grand final, the UW men crossed the finish line in second place.
As opposed to how they crown the NCAA champion on the women's side via overall points, the men's national champion is decided by the varsity eight winner, which has been won by Yale the past two seasons.
First round races for both the men's and women's championships start this Friday, with the men starting around 8:30 a.m. PST and the women starting at around 6:30 a.m. PST. If both advance, the semifinals will take place Saturday morning. If things hold true to form and the UW men and women make the Grand Finals, as they often do, those races will be on Sunday starting at 7:30 a.m. PST for the women and 9:14 a.m. PST for the men.
Reach reporter Evan Wong at sports@dailyuw.com. Twitter: @evan_wong29
Like what you're reading? Support high-quality student journalism by donating here.