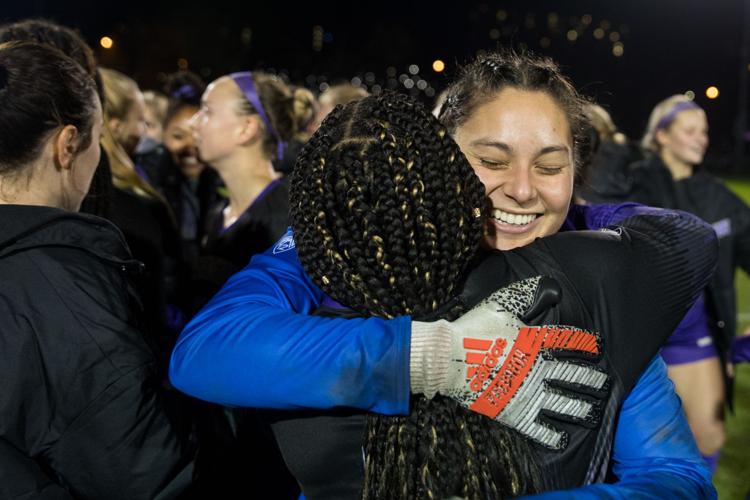 The Washington women's soccer team's defense stepped up in its first game of the NCAA tournament against cross-town rival Seattle U. Both teams played an intense defensive battle, though it was the Huskies (12-6-2, 7- 4 Pac-12) defense that found the edge in their 1-0 win.
In the first half it dealt with incredible pressure from the Redhawks (12-8-2, 6-1-1 Pac-12) as it managed to keep the ball deep in Washington territory and maintained a lot of accuracy in shots and passes. 
"Our backline and [Sienna Ruelas], they weathered a bit of a storm there," head coach Lesle Gallimore said. "Our entire defensive mentality, we kept them out of the back of our net."
The Huskies backline made a huge presence throughout the majority of the game, working closely as a whole with keeper Ruelas, who extended her shutout streak to 229 minutes after this match.
"One thing we have really focused on this season has been working together as a unit," Ruelas said. "Working as a team, working as a backline to stay all together."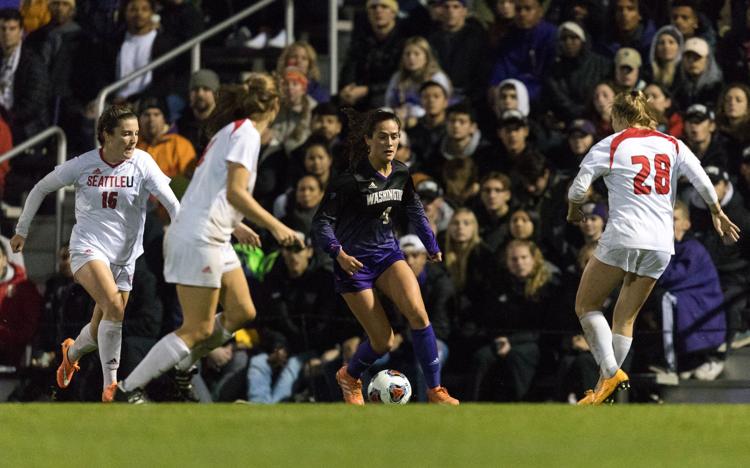 Keeping the Redhawks away from the net was an important task as Ruelas notched four key saves in the first half and also earned her fifth shutout of the season. Those skills especially came into play when she came face-to-face with a Seattle U player near the 10th minute.
"We just knew our backline, and I'm pretty sure our team all knew that we had to hold them to it, [and] that we couldn't give them any opportunities and we had to shut them down," Ruelas said.
The Huskies defense also stepped up to be an offensive key in the 55th minute as defender Shae Holmes found space within the Redhawks defense and swept the ball past the keeper. It was Holmes first career goal.
Throughout the match up until the goal, the teams were set in a deadlocked defensive battle. Pressure built up from the Huskies in the first 20 minutes after the half and opened up with three more shots leading up to the goal.
In Washington's next game against South Florida next Friday, the Huskies will need more from their defense if they want to advance past the second round of the NCAA tournament.
Reach contributing writer Monserrat Villaseñor at sports@dailyuw.com. Twitter: @monsevillas
Like what you're reading? Support high-quality student journalism by donating here.