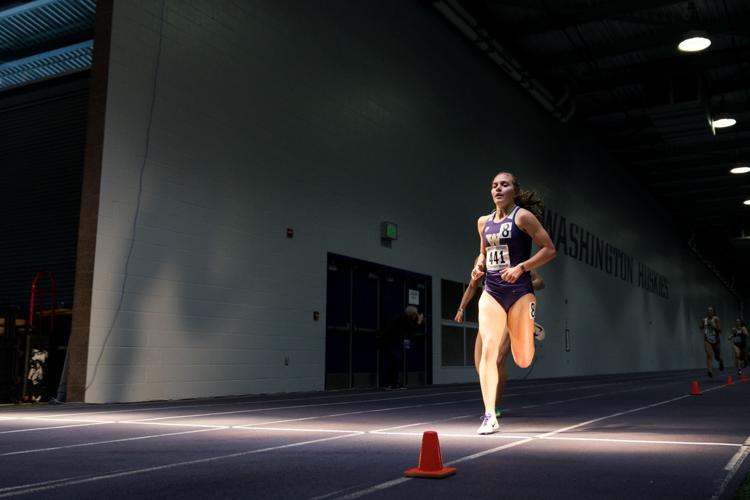 In just their first seasons at the helm of the Washington track and field teams, Maurica and Andy Powell have led the Huskies to a record number of entries into the NCAA Western Preliminary field after a disappointing season last year.
Recording just 25 total entries last season under the direction of former head coach Greg Metcalf, who once had the program record for entries as head coach with 38 back in 2013, the Huskies have a whopping 45 this season, a program best.
Led by an impressive group near the top of their respective events, there is a good chance that the Huskies can grab a program record for athletes sent to the NCAA Championships in Austin, Texas as well, if things hold to form.
On the men's side, those athletes in the top-12 of their events in the Western regional include Mick Stanovsek in the 1500 meters (No. 9 in the West), Tibebu Proctor in the 10,000 meters (No. 11), Cass Elliott in the 400-meter hurdles (No. 12), Chase Smith in the pole vault (No. 12), Jonah Wilson in the shot put (No. 9), Elijah Mason in the discus (No. 3), and Denham Patricelli in the javelin (No. 7).
On the women's side, Olivia Gruver is the headliner as the top pole vaulter in the country at No. 1, along with Allie Schadler in the 1500 (No. 7 in the West), Emily Hamlin in the steeplechase (No. 10), Izzi Batt-Doyle in the 10,000 (No. 3), Darhian Mills in the 400-meter hurdles (No. 6), and Onyie Chibuogwu in the hammer throw (No. 12).
Hannah Rusnak, who has the eighth-best Heptathlon score in the country, is an automatic qualifier for National Championships in Austin.
For comparison's sake, last season's women's national champs, USC, have 25 total entries on the women's side, compared to UW's 20. The Houston men's team, who was the third-place team finisher at last year's NCAA Championships, tops for a Western regional team, has 28 men's entries compared to UW's 25.
NCAA Preliminary action starts this Thursday, and runs for three days through Saturday.
Reach Sports Editor Alec Dietz at sports@dailyuw.com. Twitter: @AlecDietz