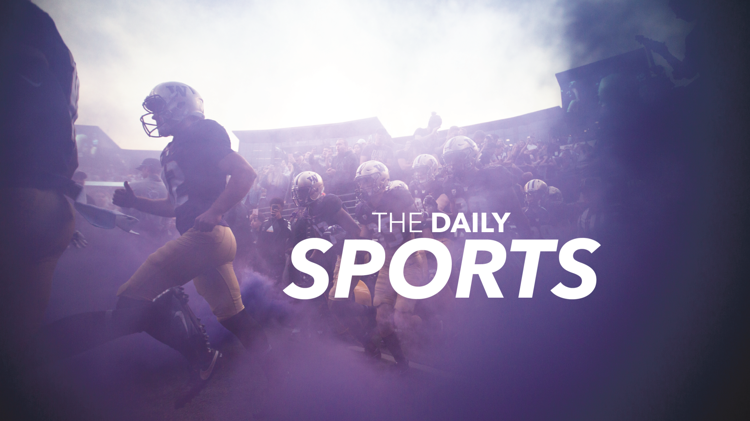 The UW's change from Nike to Adidas, announced over 13 months ago, has just a few weeks left before it starts to bear visible fruit, with the UW Athletic Department hinting at uniforms and other merchandise being rolled out in bits and droves around July 1: the official start of the contract.
The biggest question for most fans — who are more concerned with how the Huskies look on television than they are with how the athletic department will manage to run on a day-to-day basis — is what the uniforms will look like.
Short answer: we don't know. Nobody who does is going to talk. On the surface, we can't say.
But under the surface, we know exactly how Adidas will help Washington in a big way: a $120 million way.
"We knew that was going to be a great opportunity for us, and ensuring that we got the value that we thought the university deserved was a big part of that," Athletic Director Jen Cohen told The Athletic in April.
Washington's previous apparel deal, a 10-year contract signed with Nike in 2009, was worth just under $35 million total. The deal with Adidas nearly triples that and can be broken down into four main parts.
The first is pure cash, given on a yearly basis. Adidas will pay the UW $4.5 million in the 2019-20 year in two equal payments made August 1 and February 1. The yearly payments will increase to $4.9 million the next year and, over the course of the deal, there will be three more raises between $50,000 and $200,000, totaling $49,750,000 over the decade.
The second, most immediate part of the deal is a $3 million signing bonus paid July 31.
So, over the course of two days this summer, the athletic department, which is still in the process of getting out of debt for some major construction projects, will get $5.25 million which can't hurt.
The third portion of the deal is the most intriguing to fans: product. Adidas will give the UW $6 million worth of products "for competition," that is, uniforms, equipment, and other swag in the 2019-20 fiscal year. That amount will drop down to $4.85 million in the next year, then increase by $100,000 every subsequent year of the contract.
On top of that, Adidas will give the UW a further $250,000 worth of gear every year without the strings of NCAA competition attached, essentially giving Cohen a six-figure gift card to fill in any gaps she sees.
Lastly, Adidas will give $1.1 million per year for the "marketing support of the partnership."
There's a month and a half until the Adidas era begins on Montlake. Once it begins, fans should be able to see its effect immediately, both in the new looks and in what the athletic department does with a whole lot of extra cash.
Reach Sports Sports Editor Josh Kirshenbaum at sports@dailyuw.com. Twitter: @J_Kirshenbaum