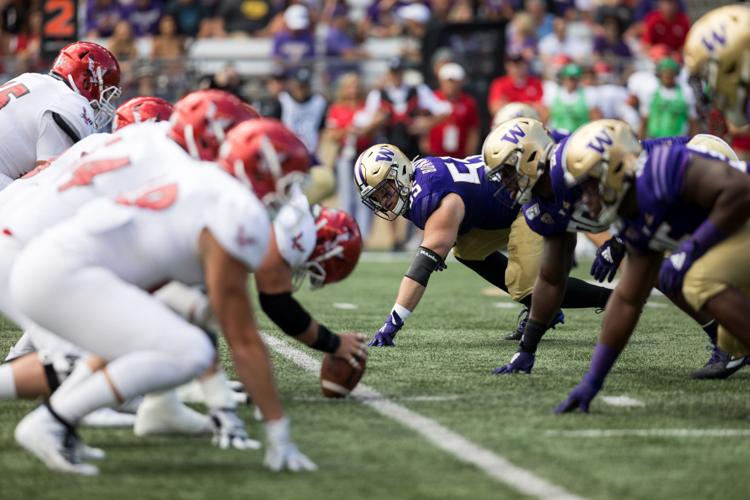 After being asked to recollect their memories and feelings from a 12-10 loss to California last year, the No. 14 Washington football team's players each took a moment to prepare an answer. 
The pause was palpable with each player tasked with answering the question. 
"We didn't play to our standard," senior Benning Potoa'e managed. "We lost. It left a bad taste in my mouth. That's what I remember." 
It was a dark day for the Huskies (1-0), who had been just barely grasping to a lead throughout most of the game until the fourth quarter, when an offensive mishap put the Dawgs down late, and they couldn't recover. 
"We started off slow, and then we blinked and it was too late," junior Elijah Molden said. "We have got to bring it to them right away, right off the jump. They are a good team, so we need to be good, we need to be prepared and make some plays happen." 
However, the UW gets to see the Golden Bears (1-0) early in Week 2 this season after a late-season matchup a year ago, and they've circled this team as an early test on their schedule after their defeat in 2018. 
Yet, they're avoiding calling this game a "revenge" match. 
"They are a good opponent, and we want this one a little more than other ones," Molden said. "But we're focused on this year and we're focused on us." 
The Huskies made it clear this week in prep for the Bears that the focus was, as always, on them and their preparation. But another thing kept creeping into the conversation. After securing no turnovers a year ago against California and the game's defining play coming in the form of a pick-six by the Bear's Evan Weaver, the Huskies couldn't muster a turnover against Eastern Washington last week as well.
"It was a good defensive battle," junior corner Keith Taylor said of the matchup last year. "They got turnovers and we didn't, but we're hoping to change that."
It's true, the Washington defense did their job fairly well last season and have held the Bears to zero offensive touchdowns in their last two meetings. But, forcing turnovers has been a defensive emphasis since Chris Petersen took over as head coach six years ago, and this year is no different, even early in the season. 
The Huskies nearly had a chance against the Eagles last week when redshirt freshman Dominique Hampton had his hands on a ball thrown by Eric Barriere but saw the ball fall through his fingers with 80 yards of green grass in front of him.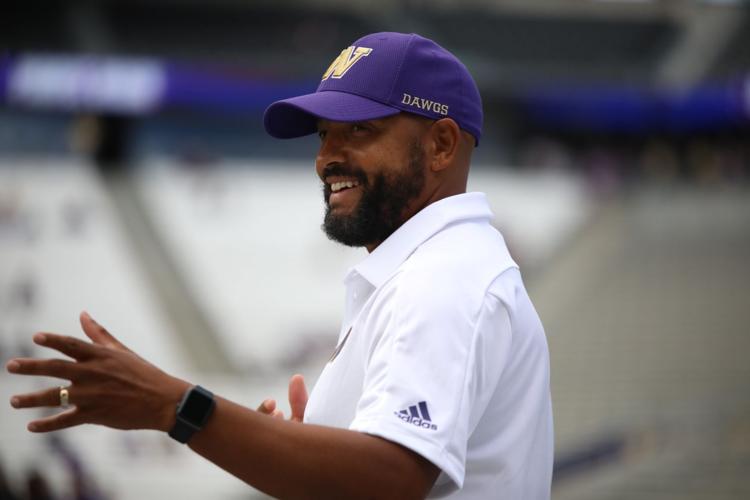 "We know our job on defense is to score, and if we can't score, we're securing the ball for our offense and getting the ball back," defensive coordinator Jimmy Lake said. "That was a critical moment right there, and everyone on our defense knows he should have had that. And now, we just have to continue on having better hands, make sure we're snatching it out of the sky and making sure we're focused on the crosshairs."
Against an offense that doesn't like to take a lot of risks and is going to wear you down in the trenches, the Huskies are especially focused on trying to force that game-changing turnover on their end this Saturday. They couldn't do it last year, and it cost them in a close defensive battle that didn't go their way. 
Under the confines of their own house at Husky Stadium at 7:30 p.m. this Saturday, Washington is looking to flip the script. 
"We're always going to look back and learn from our mistakes," Lake said.
Then he added, "and the good things we did." 
Reach Sports Editor Alec Dietz at sports@dailyuw.com. Twitter: @AlecDietz
Like what you're reading? Support high-quality student journalism bydonating here.