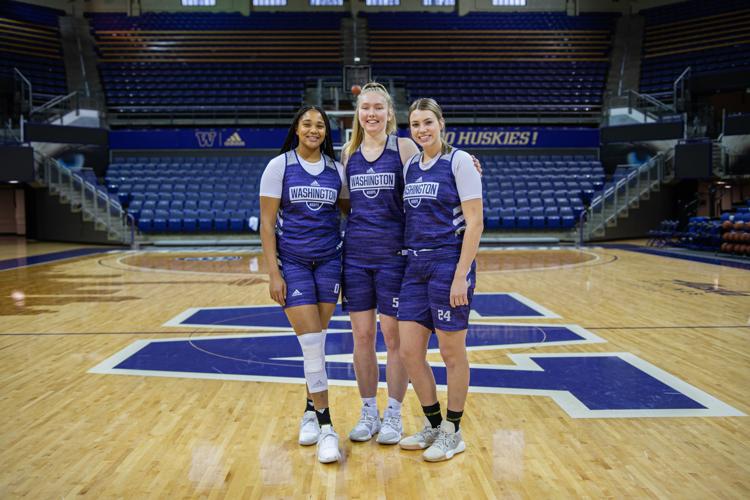 A lack of experience between the three centers on the Washington women's basketball team could be perceived as a major hindrance by some, but three underclassmen are using their youth to learn and grow together.
The position consists of two freshmen in Quay Miller and Ali Bamberger and one sophomore in Darcy Rees. And that's it. There are no juniors or seniors to help pave the way, give tips, or provide mentorship on the block. But they all make sure to help each other.
The oldest of the group is Rees who hails from Adelaide, South Australia. Despite joining the team last fall, she already has loads of experience. Just four games into her freshman year, she was injected into the starting lineup for 23 of the team's remaining 28 games.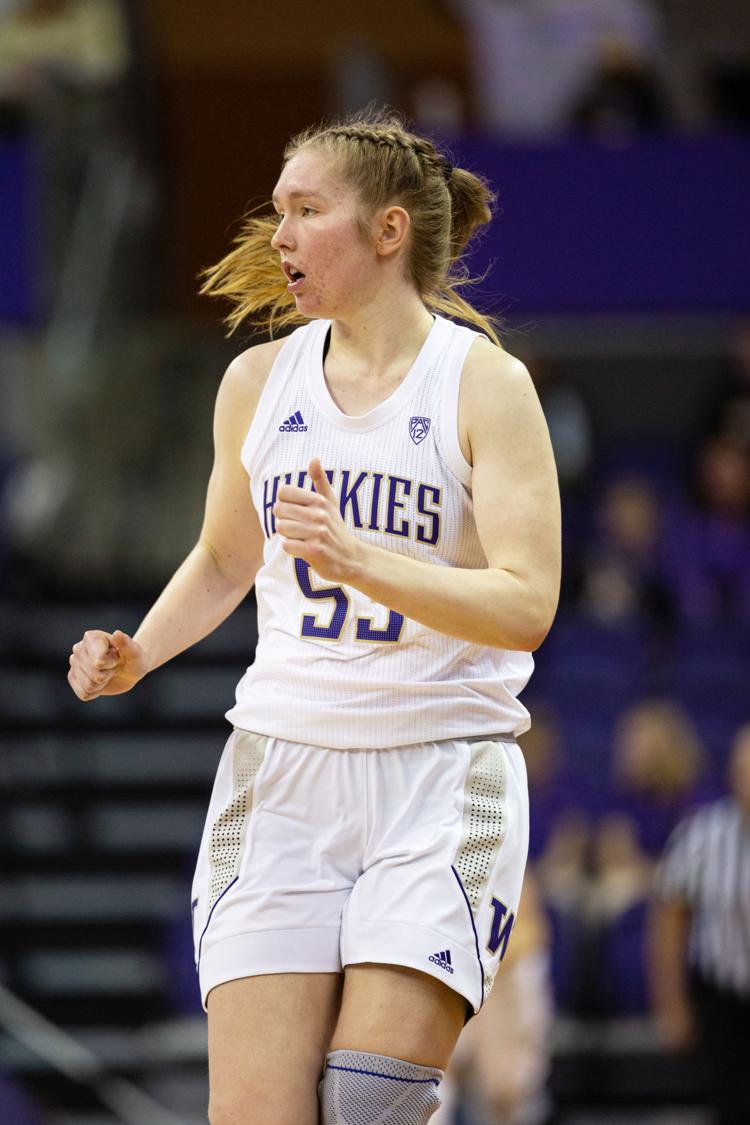 With her debut season behind her, the now-seasoned sophomore has nearly doubled her assist production from year one to year two. She's been an important part of the UW's offense with her interior passing to help set up guards. She recorded a career-high five assists against Tulane.
"Every little bit, from her, to Quay Miller, to Ali Bamberger, anything we can get inside, it certainly can help because we can A) have a chance to get ourselves to the free-throw line, or B) we could collapse some defenders and get some kick out passes," head coach Jody Wynn said.
Miller, one of the freshmen of the group, has taken note of Rees' inside playmaking and has learned from her patience on the court.
"I feel like when I watch Darcy in practice or in games, she's really patient," Miller said. "Even with our guards sometimes telling her to kick it out, I feel like she makes good decisions when she's getting doubled teamed or she knows how to make the appropriate pass when it's time to."
There are many adjustments players need to make when coming to play college ball, but this position may have a more difficult learning curve than others.
"For post players in particular, it takes them a little longer because they don't always see where the defense is coming from," associate head coach Derek Wynn said. "Double teams come a lot faster, the reads have to happen a lot quicker, so it's definitely a challenge for them."
All three centers on Washington's roster rank near the bottom of the team in assist-to-turnover ratio. They're still going to have a lot of time to improve, and going against each other in practice will certainly help.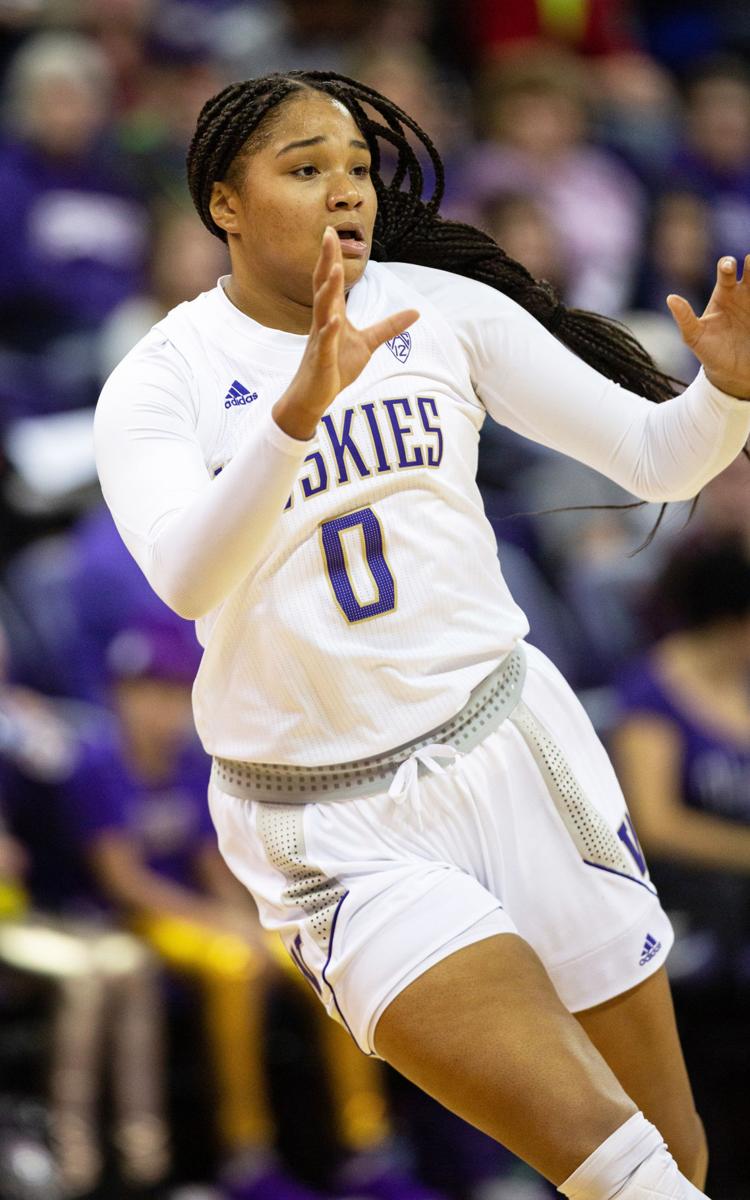 "I think I've improved my outside game a little bit, and definitely my inside game a ton," Bamberger said. "It's awesome to go against two physical post players in practice, but then playing games, having to go against really, really physical post players."
On top of improving her play around the basket, Bamberger is certainly no stranger to the three-point line; she's already knocked down 10 buckets from distance.
Perhaps the most special skill of this group is that all three can stretch a defense and make a shot from outside the arc. The three centers have combined for 25 three-pointers this season with a 30.4% accuracy, which is slightly better than the team's average.
"They're really just very young and they're learning and they're wanting to get better every day and they're working on their craft," Jody Wynn said. "So it's certainly an added bonus from last year to be able to have that kind of depth and versatility."
The coaching staff has started one of them in each game this season. Most of the games feature Rees in the starting lineup, with Miller and Bamberger coming off the bench and playing a lot of minutes together.
Both freshmen were ranked as top-100 prospects coming out of high school, according to Prospects Nation. Not only is the college game a big step up, but the Pac-12 is another beast with six of the top-25 teams in the nation residing in the conference.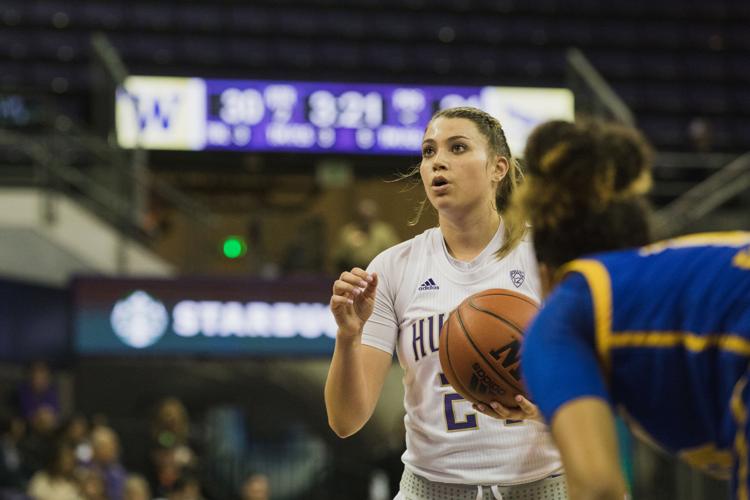 "It's definitely a jump from high school, the competitive level just in general, it's faster, everyone's stronger, bigger, all of that," Bamberger said. "But just in the short amount of time I think I've grown tremendously and I think that in the rest of the season, I'm gonna grow also."
It's not just a change of pace on the court, being a student-athlete at the collegiate stage is a huge leap in time management and dedication.
"I've heard that ever since my senior year of high school, but you don't really understand how important it is until you get school and then practice and then weights and then tutoring and meetings," Miller said. "You have to learn soon and fast how to value your time and when to get things done."
Much like when they're practicing post moves in the paint, or putting up extra shots after a long day, Rees is right there to help the freshmen work through the adjustments.
"I think there's different skills you can learn and advice you can be given," Rees said. "I think it's just helpful to have the support there that I can be a shoulder to cry on, someone to just give you some advice. Hopefully I've helped."
There's still a lot to learn for this group as it's part of a team that's just lost back-to-back games for the first time all season, but they'll likely have each other for a long time and continue to grow.
Reach reporter Josh Eddy at sports@dailyuw.com. Twitter: @JoshTreEddy
Like what you're reading? Support high-quality student journalism by donating here.