The Washington cross country team opened its season with a dominating finish at the Seattle U Open held at Chambers Bay golf course early Saturday morning.
The women hit the course first, running a 3-mile route in less than favorable conditions. But the wind and rain didn't phase the Huskies, as they swept the top 11 spots.
Juniors Katie Knight and Amy-Eloise Neale tied for the top spot, both with a time of 17:10.40, leading the 9 other top finishers.
The men's team ran second and finished the 4-mile route taking the top seven places. Junior Colby Gilbert crossed the line first in 20:12.80.
The UW will have a week off before competing in the Sundodger Invitational at Lincoln Park on Sept. 17.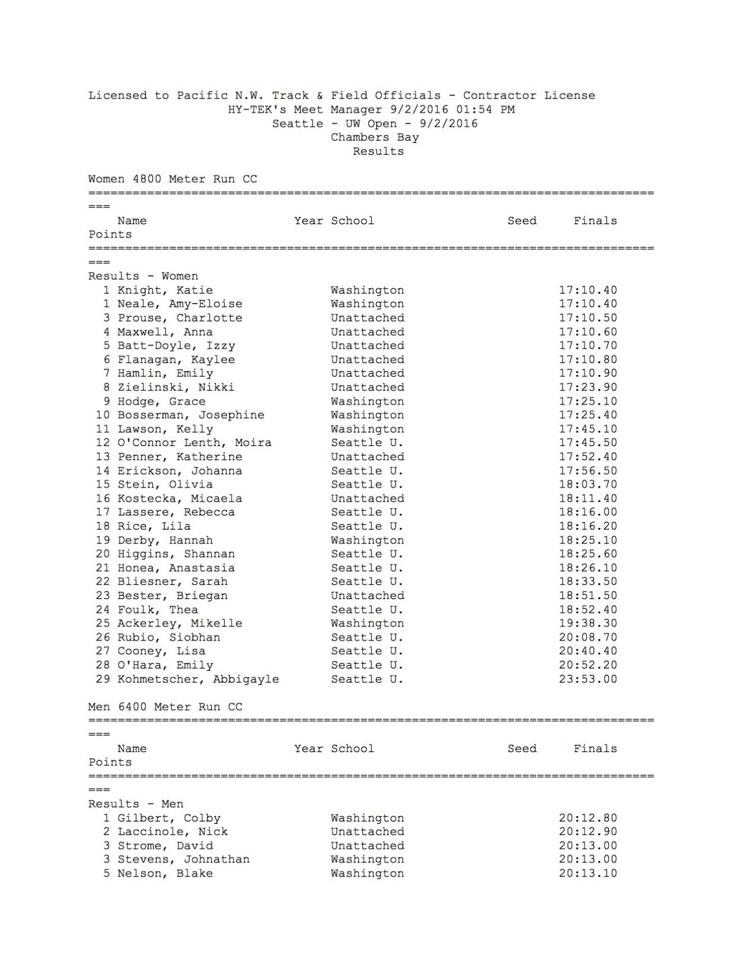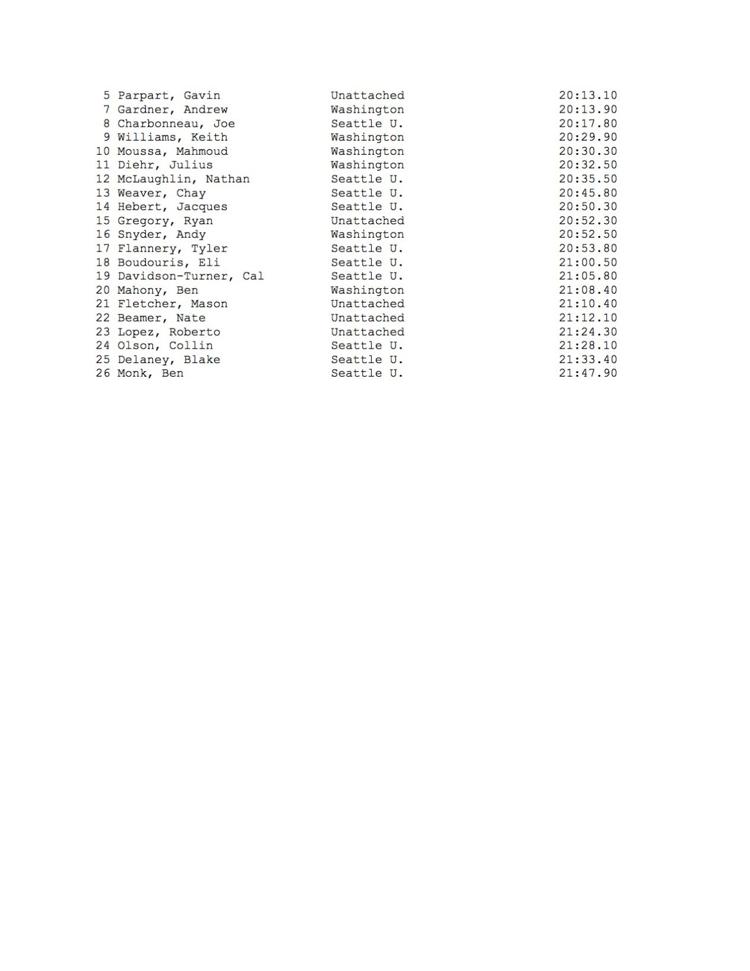 Reach Sports Editor Alexis Mansanarez at sports@dailyuw.com. Twitter: @almansanarez