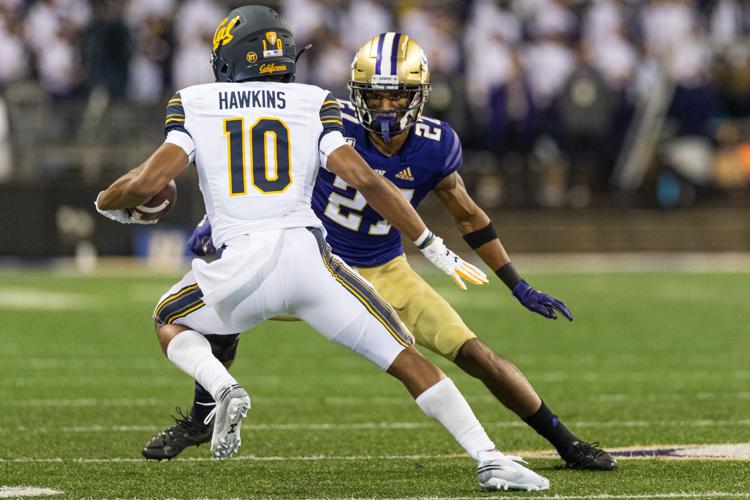 After a late drive resulted in a disappointing loss to California last weekend, the Washington defense is looking forward to a completely new challenge this week. 
The Huskies (1-1, 0-1 Pac-12) now have to prepare for a Hawai'i run and shoot offense, involving on the fly adjustments by wide receivers and a prolific passing game. 
"I think it's a good challenge," junior Elijah Molden said. "When I was watching film I got really excited because they throw the ball so much, more than I thought they did."
Comparisons have already been drawn between the Rainbow Warriors (2-0) run and shoot and Washington State's air raid, given the priority on passing, but defensive coordinator Jimmy Lake was quick to point out some key differences. 
"They route-adjust, they will basically play opposite of what you're doing," Lake said of the Hawai'i wide receivers. "You're playing on the inside, they're going to break outside, it's not just a designed route and they have to run a route right into the coverage … it's going to be kind of a back-and-forth of us disguising things and trying to trick them a little bit."
The uniqueness of the offense is an interesting wrinkle to the UW's upcoming matchup, as it's one that the Huskies have not seen since Chris Petersen took over in 2014. And it's been proven to work this year with junior quarterback Cole McDonald and wide receiver Cedric Byrd II torching Arizona and Oregon State's secondaries already. 
This game also comes right after one where the Huskies allowed just 111 passing yards to Cal but gave up two big completions near the end which led to the game-winning score. Not to mention the defensive pass interference call on redshirt freshman corner Kyler Gordon who got tested multiple times on a fade route against the Golden Bears. 
"[They] didn't complete one until that last drive," Lake said of Gordon's performance. "I was extremely proud of him, but all it takes is one. From the first quarter to all the way to two minutes in the fourth quarter, they tried him, tried him, tried him. Incomplete after incomplete, but of course everyone is going to remember one play." 
In practice this week, Lake has made it especially hard on his defensive backs and the rest of the defense when it comes to game preparation, given the challenge.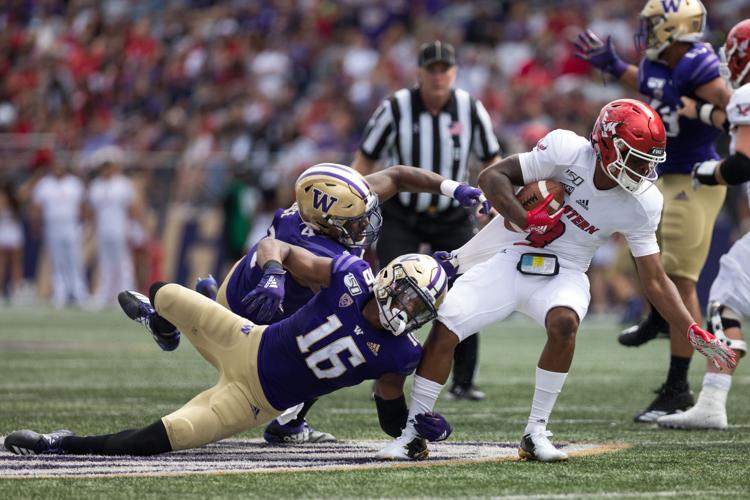 "We have to make it very difficult for our guys," Lake said. "We're trying to simulate what we think they are going to do against the coverages that we're going to throw at them and the blitzes we're going to throw at them. So we're going to make it very hard for our defense throughout the course of the week."
All that, and coming to terms with a huge conference-opening loss to a division rival last weekend will be factors informing the Huskies' performance this week against the Warriors. 
"Everybody wants to get that taste out of their mouth," Lake said. "They want to get ready and prepared for this next game."
Reach Sports Editor Alec Dietz at sports@dailyuw.com. Twitter: @AlecDietz
Like what you're reading? Support high-quality student journalism by donating here.