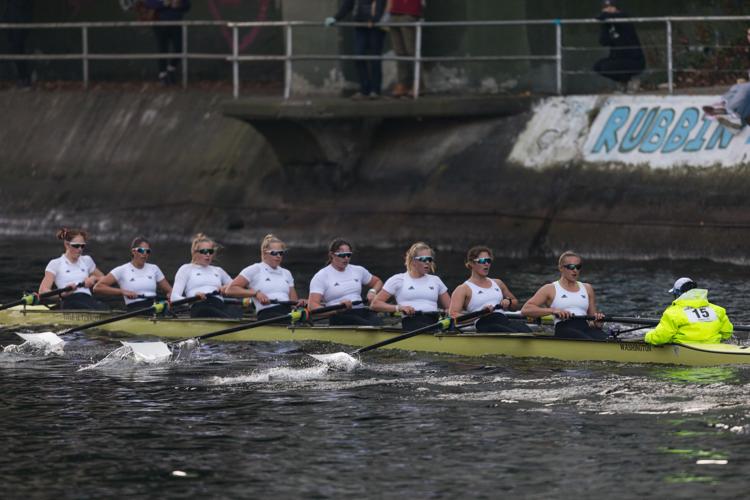 After nearly four months off the water, the No. 1 Washington women's rowing team will kick off its 2020 spring season against No. 18 USC on Lake Las Vegas in Henderson, Nevada.
The UW women carry their top rank into this weekend's regatta after the first preseason CRCA poll was released Wednesday, marking the first poll of the spring season.
"Everyone really looks forward to this race every year," head coach Yasmin Farooq said. "It really is just a great reminder of what we're all working so hard for. You get to put it on the oar and pull as hard as you can for 2,000 meters against a really good team."
This neutral site matchup against fellow Pac-12 conference foe represents familiar territory for the UW as they have traveled to Nevada four times the past two years. Washington has maintained its winning ways over USC, winning all three races in three consecutive seasons.
The Huskies only return three members from last year's varsity eight but the program continues to be incredibly successful because of its depth and development. Working up the ranks to a racing boat is nothing new for the UW.
"Teal Cohen went from the novice eight as a freshman last year was a sophomore and made the varsity eight and obviously she's one of the three back," Farooq said.
Washington has five undergrads who won't be with the team to start the season because of a unique opportunity. It's been the best of both worlds since a lot of other people have been given the opportunity to fill the temporary void.
"We're really psyched for the people who have the opportunity to take a shot at their Olympic dream," Farooq said. "We wish them the best and we'll be psyched to get them back when the time comes."
Schedule - Feb. 29
8 a.m. - Varsity Four
9 a.m. - Second Varsity Eight
10 a.m. - Varsity Eight
Reach reporter Evan Wong at sports@dailyuw.com. Twitter: @evan_wong29
Like what you're reading? Support high-quality student journalism by donating here.