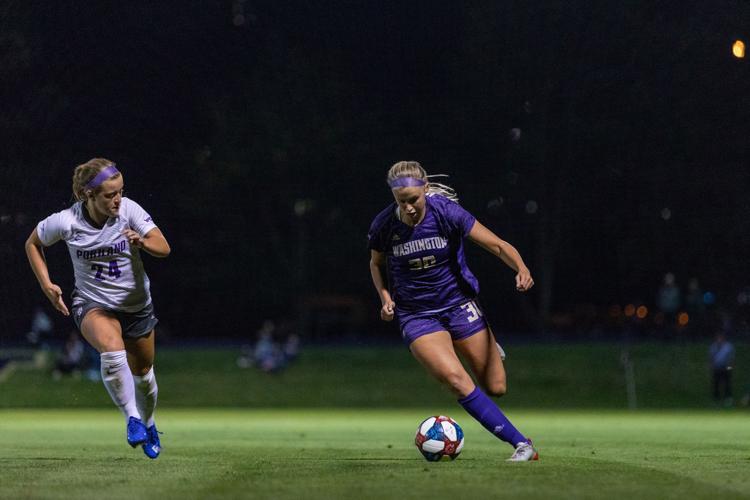 In her first season with the Washington women's soccer team, sophomore Karlee Stueckle brings a rare skill set to a group that's finding its stride.
While it's only her first season with the soccer team, Stueckle has already donned the purple and gold on the track. The forward spent the past winter and spring running sprints and hurdles for the Dawgs. She had an impressive freshman year, being the team's fourth fastest in the 400-meter hurdles and third fastest in the 60-meter hurdles.
After competing in both track and soccer in high school, she decided to return to the pitch in 2019.
"I just think that's kind of where life took me at that point and then realizing that once you take something away, how much you miss it, it really opened things up for soccer," she said.
It can be a tough balancing act for her to balance two sports at once but she says she's just focusing on soccer for right now. Stueckle is the newest member of the team, she joined in late July, just under a month before the team's first match.
It's been an up-and-down season for her so far. She saw her playing time decrease significantly after the first two games, but has recently earned more minutes. And she could be getting more time on the field after her play on the Huskies' latest road trip.
The sophomore found the net for the first time of her collegiate career in an upset win against No. 17 TCU, and then followed that up with an assist to Isabella Castro in Washington's 5-0 win over Cal Poly.
Despite having played only 186 minutes on the whole season, she has the fourth most points on the team with three.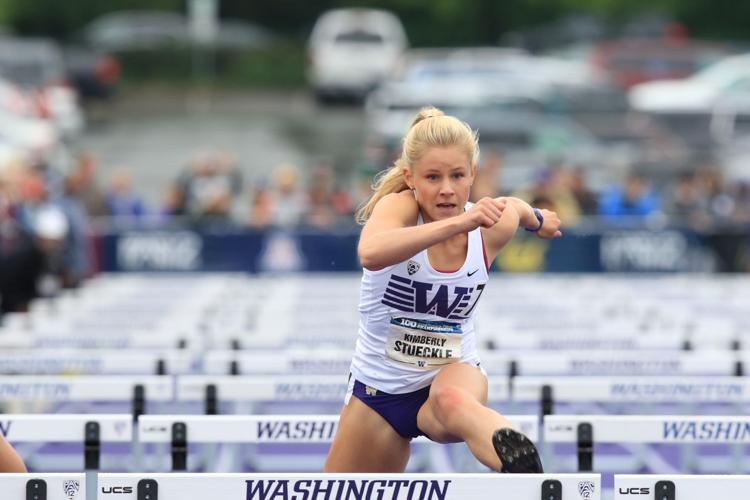 "I think just relaxing and making sure I'm doing the little things right, and just executing those little things and not focusing too much on the bigger picture, and it'll come with time," Stueckle said.
The five-foot, eight-inch forward gives head coach Lesle Gallimore a unique combination of size and speed to plug into the offense.
"She's got great speed and got a great nose for the goal," Gallimore said. "But the build up play and and how that relates to everyone else and what we're asking her to do tactically is the part that she's improved the most in since the beginning of the season."
Karlee Stueckle and the rest of Washington opens up conference play at home on Friday at 7 p.m. against Oregon.
Reach reporter Josh Eddy at sports@dailyuw.com. Twitter: @JoshTreEddy
Like what you're reading? Support high-quality student journalism by donating here.